Red Cross Worker Released!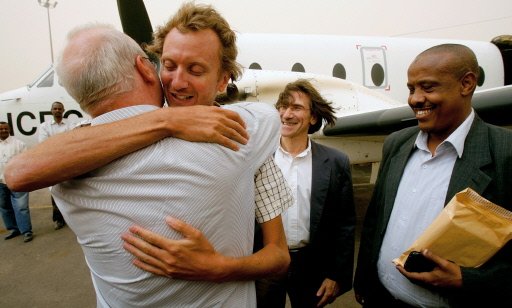 With near-endless means of communication, positive news like that of Gauthier Lefèvre's, a Red Cross aid worker in Sudan, can often go unnoticed.
For those unfamiliar to the situation, the Darfur region in west Sudan has an exhaustive history of violence. While much progress has been made, aid workers like Lefèvre are often captured. Thankfully, as of today, Lefèvre, the last foreign Darfur hostage, was released and will soon be back with his family in France!
"I am extremely relieved to be freed. I want to thank everyone involved. I know many people worked for my release," Lefèvre said after arriving to the airport in Khartoum, Sudan's capital city.
After five months of captivity, Lefèvre's work in Sudan symbolizes the ongoing efforts of the International Committee of the Red Cross. In Sudan, the ICRC's operation started in 1978 and is one of its largest in the world.
Photo courtesy of afp.com