Oregon College Athlete Chosen for 2010 Red Cross/ NAIA Leadership Program
I spend a lot of time working with collegiate leaders in promoting blood donations, and love to hear when local students are recognized and empowered for their incredible help with the life-saving mission.
Jessica Lea, a Volleyball and Basketball player for Eastern Oregon University, has been announced as a participant in the 4th Annual Red Cross/NAIA Collegiate Leadership Program. Jessi is one of 15 NAIA student-athletes currently in Washington, D.C. for two weeks of energetic leadership training at the Red Cross National Headquarters, from June 7-18. She is representing the Lewis and Clark Red Cross blood region(serving Utah, Idaho, Montana, Southwestern Wyoming, and eastern Oregon, including LaGrande where EOU is located).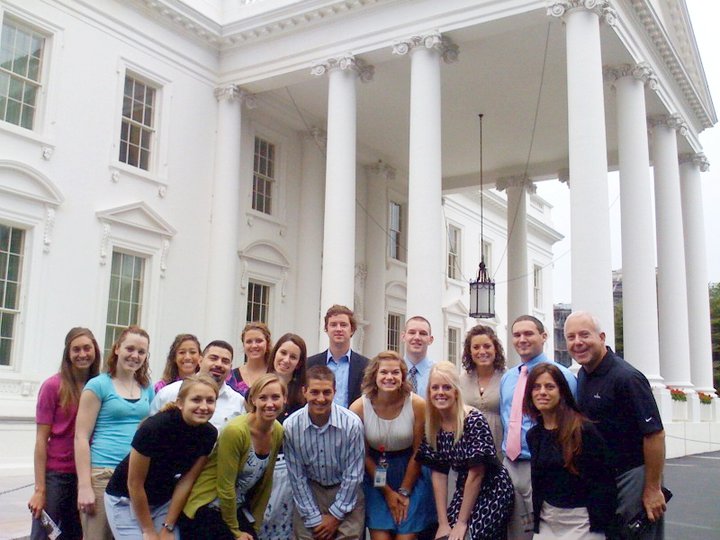 The student athletes participate in a rare and unique opportunity to acquire first-hand coaching, mentoring and professional leadership training presented by senior leadership at the Red Cross. Students learn how to organize successful campus blood drives, actively participate on a leadership board and take part in diversity and cultural competency training. State Farm Insurance is a major sponsor of this partnership. To gain an understanding of what this program involves, you can take a look at last years' blog by students.
In the past, Rachel Cotter (07-08) and Kimberly Lindow (09-10) from Portland's Concordia University have participated, and both are still active Red Cross leaders in the community. Kimberly recently made the ESPN The Magazine Academic All-District VIII College Division at-large team announced on May 20, presented for outstanding quality both on the court and with the textbooks!