Hop On Over to the Chinese New Year Celebration!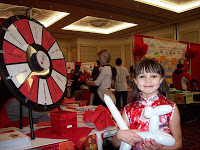 Hop on over to the Oregon Convention Center tomorrow to ring in the Year of the Rabbit with us!
What that doesn't sound fun to you? Well then maybe you should know we also have
balloons
and a
prize wheel!
That's right, I said prizes.
So stop by and spin the wheel. Who knows what fortune might be in store for you…