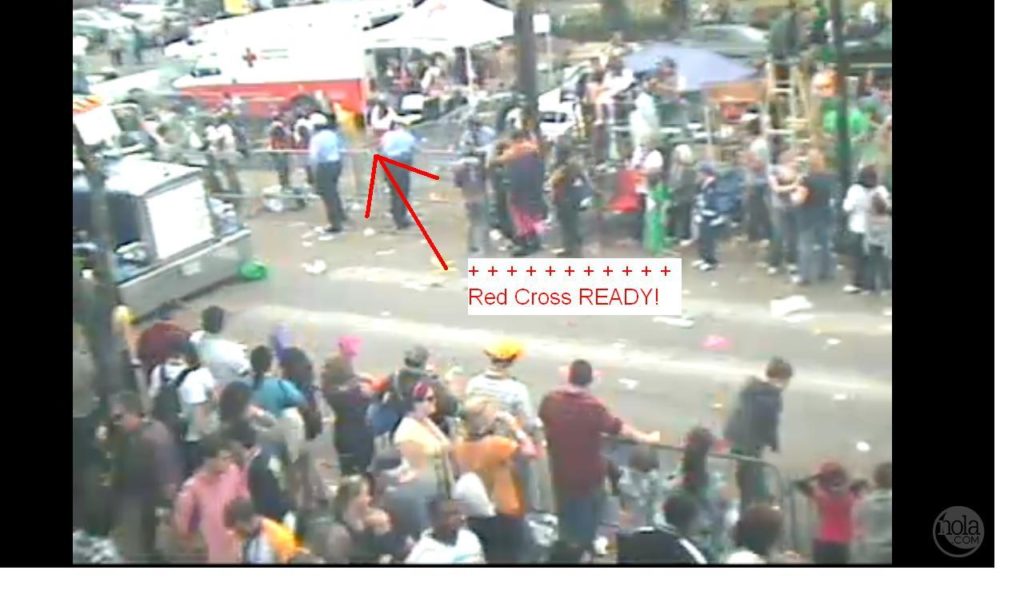 So, I was minding my own business when a convivial thought came to mind…
If I could be anywhere in the world AT THIS MOMENT where would I be?
The answer is a no-brainer for this girl—MARDI GRAS!!! The reason: If you ain't done never seen a spontaneous parade, then you ain't done never been to Mardi Gras.
And I'm not the only one who feels that celebrating Fat Tuesday is jus' bout as good as sittin' on a stoop chattin' wit'ya neighbas (an' keepin' an eye on 'em too)!
That's right—Red Cross peeps are currently "keepin' an eye" on the amazing parades that go down on St. Charles Street in The Big Easy and are also available to aid the estimated 1 million partygoers and observers that are throwin' down at this moment. And it's a good thing that Red Crossers are there. The crime in N'awlins increases dramatically during Mardi Gras and safety has to be a first while meanderin' down da streets, or eatin' dem ersters an' po-boys.
Here are some tips to keep ya'll safe and a quick lesson on speakin' New Orleanese if ya'll are ever lookin' to spend a bit of time in "The City That Care Forgot" (that is seriously one of the city's nicknames!!!)