Tickets Still Available! Portland Timbers Partner With The Red Cross!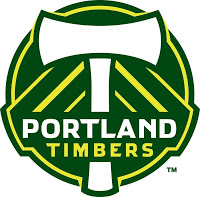 The Portland Timbers are partnering with the American Red Cross to raise money for the Japan Earthquake and Pacific Tsunami Disaster Relief efforts!*
To help support this disaster relief, you can STILL purchase a ticket to the Timbers match against F.C. Dallas at JELD-WED Field on Sunday April 17, 2011 in an exclusive area on the Widmer Southern Front. Ticket includes food and soft drinks for only $37.**
A large portion of the proceeds will benefit the American Red Cross Japan Earthquake and Pacific Tsunami Disaster Relief efforts. After purchasing your ticket, visit oregonredcross.org/timbers to download a flyer to share with friends! The food package includes gourmet macaroni and cheese, barbecue meatballs, freshly popped popcorn, roasted peanuts, potato chips with onion dip, fresh baked cookies and Coca-Cola products.
Tickets are only available by calling Katie Hoffner at 503-553-5404 or khoffner@portlandtimbers.com Tickets limited so act now. *
Gifts to the American Red Cross will support disaster relief efforts to help those affected by the earthquake in Japan and tsunami throughout the Pacific. On those rare occasions when donations exceed American Red Cross expenses for a specific crisis, contributions are used to prepare for and serve victims of other crises. **Offer not valid at the JELD-WEN Box Office.
Graphic courtesy of portlandtimbers.com