VOLUNTEER: Meet Lynda Holm!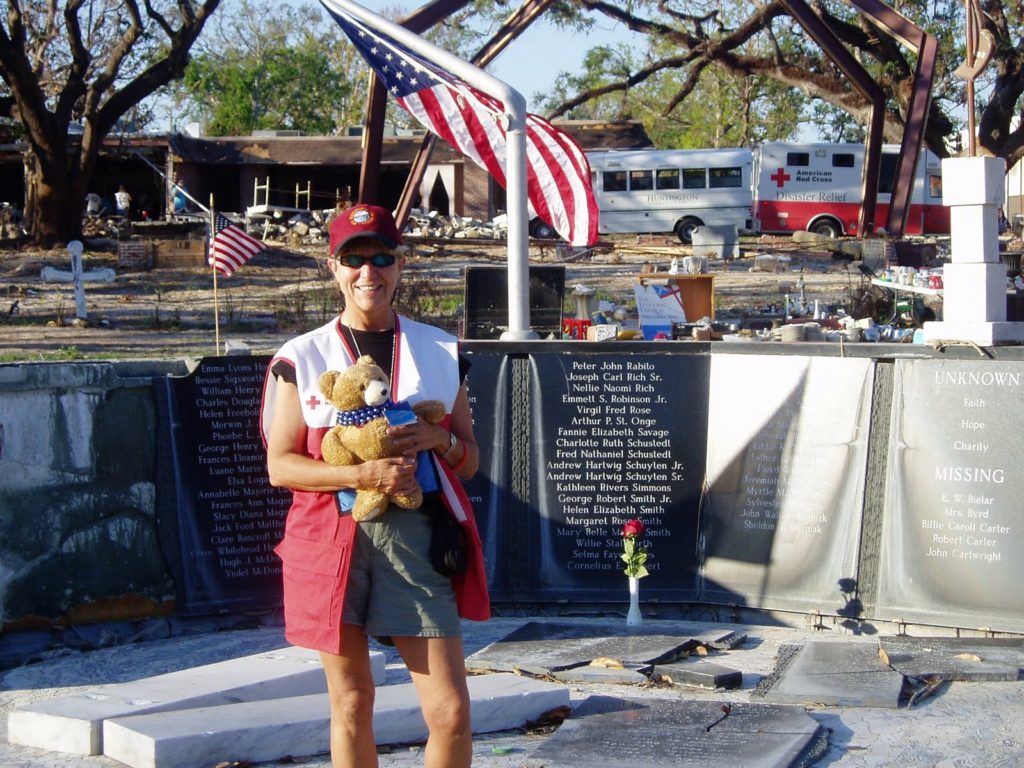 It is National Volunteer Week at the American Red Cross and we would like to take this opportunity to recognize some of the volunteers from within our local communities. Over the next week we will feature the stories of 5 selected volunteers which may inspire you to become the next Red Cross volunteer!

When the American Red Cross showed up at Lynda Holm's front door to check on her during Oregon's 1996 floods, she decided then and there that she wanted to get involved. But it took Hurricane Katrina to, "get me off my desk to do what I was going to do in the first place," said Holm, a resident of Rockaway Beach.
Holm deployed to Biloxi, Mississippi where she began to help disaster victims by providing much-needed shelter, food and water. While there she also met Erving the Teddy Bear.
As the story goes, Holm encountered a mother who became a volunteer for the Red Cross with her son. The son was sent to Iraq, and, while the mother was helping with Katrina, she received word that her son had been killed. After returning home, the mother sent Red Cross volunteers a teddy bear with her son's dog tags, a photo and a note requesting that they take the bear on their daily routines so that her son could continue his mission for the Red Cross.