Filmmaking Brothers Sweep International Competition with Blood Donation Videos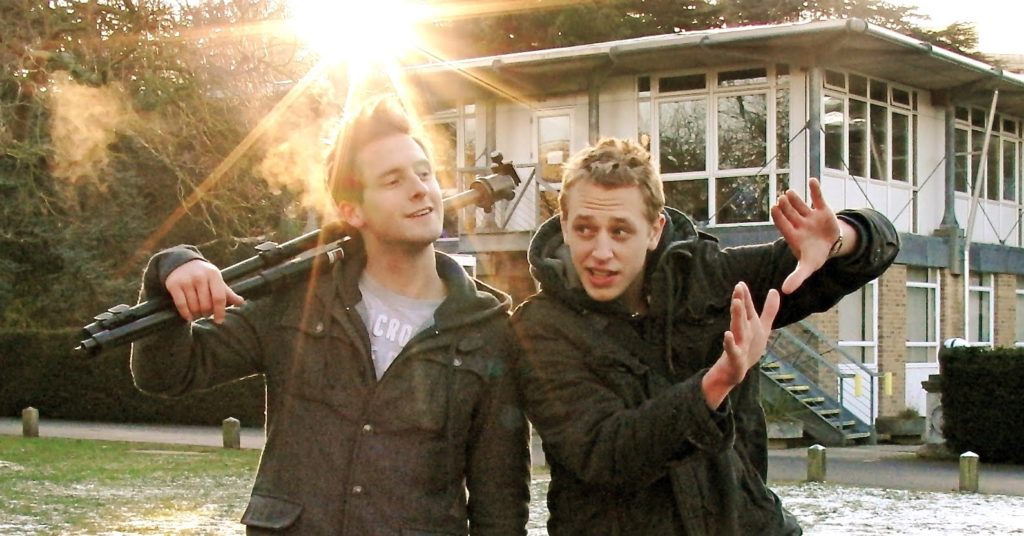 It's minutes to midnight in the Lewis and Clark College computer lab. Remy Neymarc sits desperately clicking his mouse, transmitting file after file to his brother Andrew in London. As the final minutes tick away for a submission deadline, the brothers click "send" and their work is complete.
At first glance, one might think these two procrastinated on a school final and pulled an "all-nighter" to pass a course. The truth is — Andrew and Remy Neymarc spent close to a month in near-isolation to complete two award-winning video PSAs on behalf of the Red Cross.
The brothers, who were born in Chicago and raised in Paris, have filmed in London, California, France, New York and most recently, Portland. These craftsmen have come a long way from the humble beginnings of a student election campaign on old school Casio film.
When legendary producer Don Hahn found the brothers' videos on YouTube and invited the pair to Walt Disney Studios in Los Angeles, friends and colleagues were amazed. When their two Red Cross videos, which made appeals for blood donation, took first and second place at the MOFILM International Film Competition in Barcelona, Spain, no one doubted their talent.
"Thanks to the Red Cross videos, our father was inspired to donate blood to the French Red Cross," Andrew said. "We all went in together." Both Remy and Andrew continue to give and understand the impact of blood donation within their own family.
Andrew and Remy don't just shoot, edit and produce videos, they've also acted and done voiceovers for production. With this wildfire of talent igniting, the Neymarc brothers have piqued interest from General Motors, Fiji Water and other companies for advertisements.
Remy and Andrew decided to take a different path. They became "addicted to the nonprofit world" and concluded that while they thrive on movie-making, they want to bring forward important issues as well.
"When in Barcelona for the Red Cross, other competitors were in prestigious film schools, using expensive equipment," Remy said. "We didn't feel like we belonged." This sacrifice of altruism over profit equates to Andrew and Remy staying true to their artistic impulse.
"We realize we can have an impact," Andrew said. "The most inspiring work is for a cause — whether it's with a small market or an organization like the Red Cross."
MOFILM 1st Place Winner: "You Save"
MOFILM 2nd Place Winner: "SuperHero"
For more information on these outstanding artists, visit Neymarc Visuals on their website and become a fan of their Facebook page.