Monday Only: FrightTown Ticket Giveaway in Portland!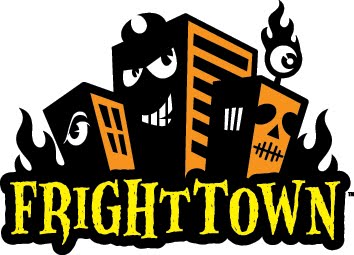 Get your scares for free!!
All presenting blood donors at the Portland Donor Center will receive a free admission ticket to FrightTown (while supplies last). This ticket giveaway will only occur on Monday, October 24, 2011, so make your appointment today!
Visit us online or call 1-800-RED CROSS (1-800-733-2767) to schedule your donation. This offer is only eligible for donors at the Portland Donor Center on Monday, October 24,2011.
FrightTown is the Pacific Northwest's newest haunted event featuring three amazing haunted houses in one location for one price. Baron Von Goolo's Museum of Horrors, the top rated madhouse of humor and horror, returns for its tenth year in Portland; Elshoff Manor has been completely renovated to be bigger and scarier than ever; and an all new version of our haunt not seen since 2006, The Black Box, is a non stop free fall into darkness and terror unlike anything this town has ever seen. There's something to scare everyone at FrightTown!
FrightTown is located in the Exhibit Hall at the Rose Quarter, on Portland's east side between the Broadway Bridge and the Steel Bridge. FrightTown is below the Coliseum: in fact, you enter FrightTown off of the courtyard in front of the Coliseum. When you're facing the Coliseum, take the stairway to your right, down to FrightTown.