The "Other" List of Winter Preparedness Tips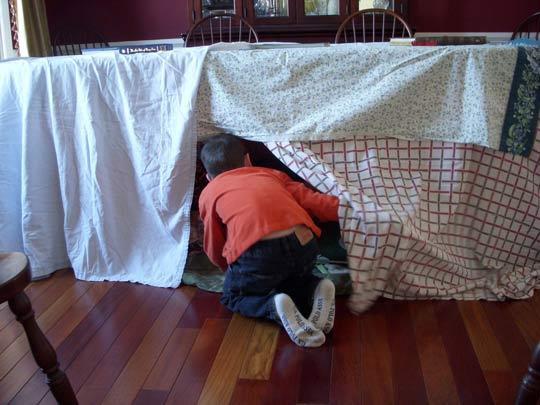 The National Weather Service has issued a special weather statement, warning of lower snow levels beginning Friday evening, in northwest Oregon and southwest Washington. Since this is a holiday weekend for most, we thought we share with you some of our "other" winter preparedness tips.
The American Red Cross has been at the leading edge of preparedness for decades and every year we have brought you our

Winter Storm Safety Checklist

,

which is chock full of excellent information to keep you and your loved ones safe before, during and after a storm.
But how does one prepare for the dozens of hours that will be spent inside while the storm rages outside? Today, we would like to provide you with a few "other" winter preparedness items to include:
This should include blankets, sheets, chairs, and some other sturdy furniture. And if your indoor fort building skills have diminished over the years,

Apartment Therapy

has some very easy-to-follow instructions, design ideas and decor inspirations for the young and young-at-heart.
Having a family movie night is an idea that's an oldie but still a goodie. Either stock up on titles from your local library, go rent a variety of movies, or turn on your favorite video streaming service. Be sure to buy popcorn and candy for the full movie night experience. For the ultimate experience, you might even combine fort building with movie night!
Puzzles and board games are a great way to enjoy each other company and avoid getting bored! Other games might include: charades, tic-tac-toe, Texas hold 'em, or something creative, like a karaoke/dance competition (be sure to have your

First Aid Kit

on hand in case this game goes awry). Maybe buy a few small prizes, or allow the winner a pass on doing the dishes that day.
Depending on how adventurous you're feeling, you can go sledding during or after a snowstorm. Sometimes going down a hill isn't enough, so you might want to build a

Sled Mountain

! (in which case, you might want to go ahead and grab that First Aid Kit again….)
Enjoy Old Man Winter as much as you can, and at some break in the fun don't forget to check out our more

"traditional" winter preparedness tips

so you and your family will be able to tackle the season with confidence!