Oregon Red Cross Responds to Fatal House Fire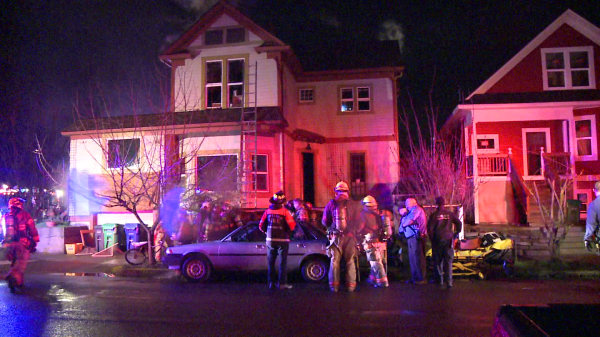 Oregon Red Cross volunteers responded to a house fire on Failing Street in Portland, OR early this morning. They provided humanitarian assistance to at least two people displaced by the fire. All services were provided free of charge and may have included lodging, food, clothing, comfort kits and mental health services.
As reported on OregonLive.com, Portland firefighters arrived at the Failing Street home about 4 a.m. and found people evacuating from the basement and first floor windows, according to Paul Corah, spokesman for Portland Fire & Rescue. Some were woken up by the lights of the fire engine because there were no working smoke alarms in the home, fire investigators said.
On the second floor, it was so hot firefighters' helmet shields were melting and they had to crawl on their stomachs to look for any trapped victims, according to Station 13 Capt. Rob Hutchens. They knew they had to get out, but they gave it one more shot, he said, and that's when they found a man in the hallway.
Firefighters carried the man downstairs to paramedics, who determined that the 39-year-old man had died. His name has not been released, pending notification of his family. An investigation is continuing.
Corah urged people to make sure they have a working smoke alarm in every sleeping area, on every floor of their home.
Four people were in the house at the time of the fire. Rooms in the home were rented out to individuals, Corah said. The Oregon Red Cross helped at least two displaced adults get shelter and other services.