Iris Newhouse, 85-year-old volunteer, transitions service role after 110 disaster relief tours
"I figure life has been good to me so why not share some of that with other people?"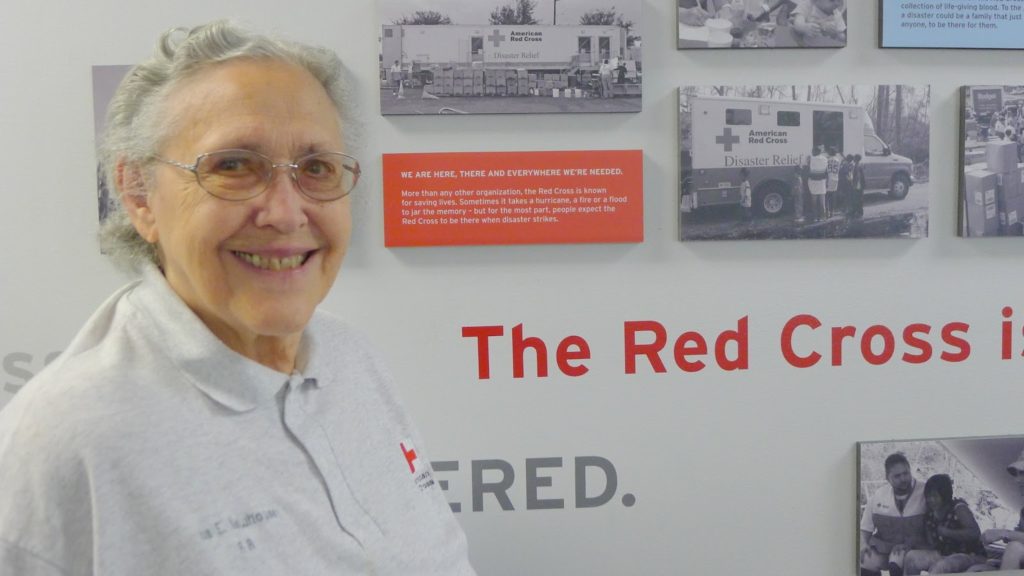 This statement embodies 85-year-old Iris Newhouse's philosophy throughout her remarkable (and continuing!) volunteer career with the American Red Cross in Portland and beyond, which has included over 110 disaster relief deployments throughout the county.
(Excerpt below from The Oregonian article, which can be viewed in full here)
After 110 tours as a disaster relief volunteer for the Oregon Red Cross — in more than 40 states — you would think 85-year-old Iris Newhouse would have had enough.
Not so.
Though Newhouse is finally removing her name from the frequently called list, it's not because she's tired of pulling four or five volunteer stints a year, even though each trip means weeks away from her outer Northeast Portland home and roughing it in areas struck by a natural disaster.
The reason Newhouse, who is also secretary for the Hazel Dell Neighborhood Association, is cutting back after volunteering steadily since 1985 is because the West Coast Red Cross doesn't send as many volunteers back East as it once did.
Another reason is her aging knees are making it hard to get up from the cots volunteers often bunk on. She has nicknamed her knees for the areas where she injured them serving as a volunteer. She tripped and hurt her right knee while helping Kentucky flood victims. She hurt the left in San Francisco immediately after an earthquake.
Newhouse isn't going away, though. She will continue to volunteer with blood donation drives and clinical support.