The drive was painless. The cabin was exactly what we expected. The dog was well-behaved. The weather was perfect. And the only minor hiccup was getting turned around on a hike. While this would have been stressful in the past, having an arsenal of supplies strapped to my back left little room to panic. Furthermore, having a fully stocked cabin to return to after each hike was a constant comfort.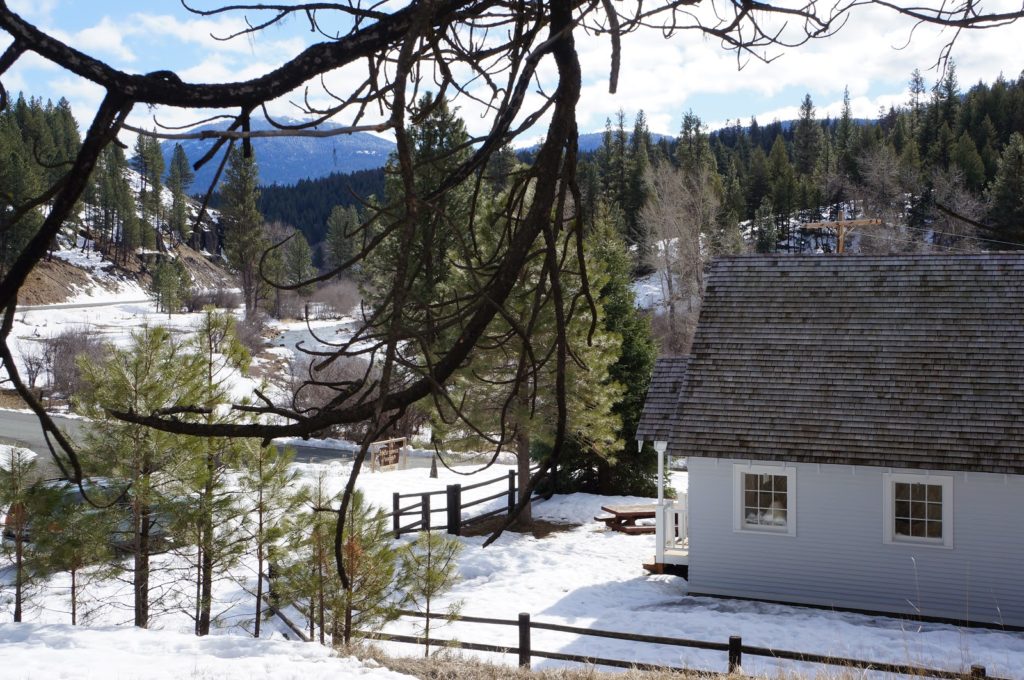 Who needs running water or an indoor toilet when you have this view?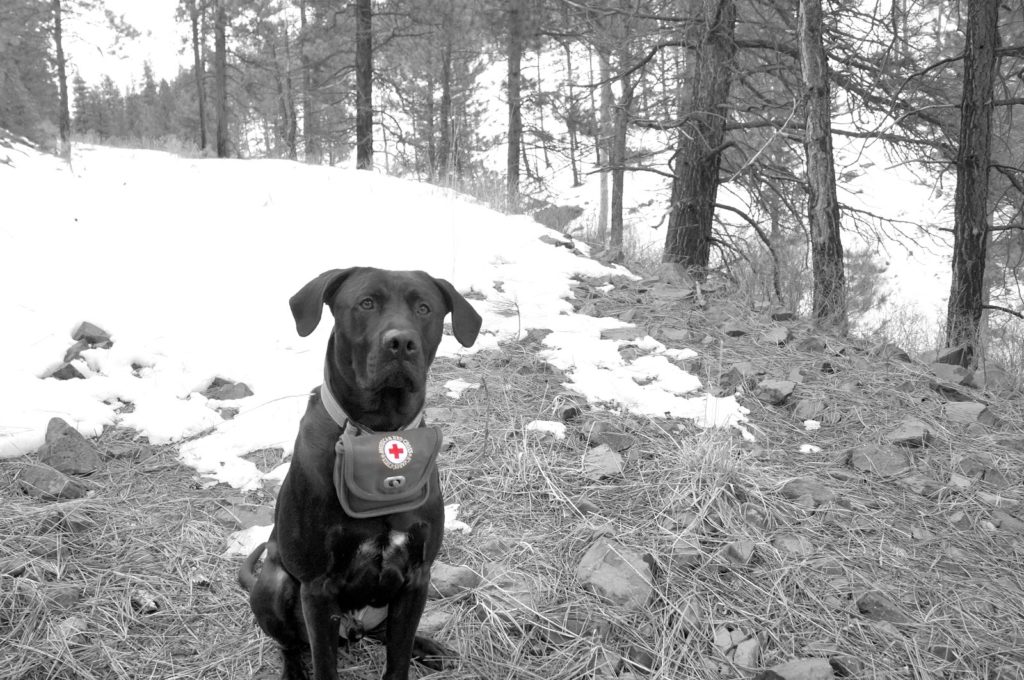 Orwell agreed to carry his own first-aid kit as long as I carried treats in my pocket.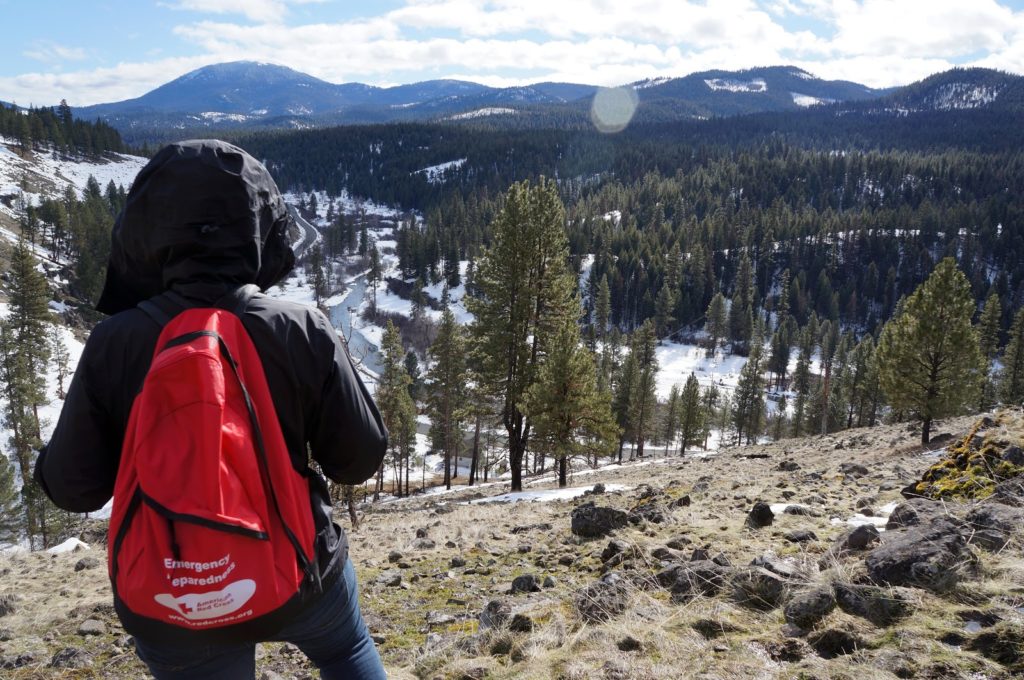 After a climb the top, we stop to enjoy the view.
If you are interested in seeing more pictures of my trip, visit this link.