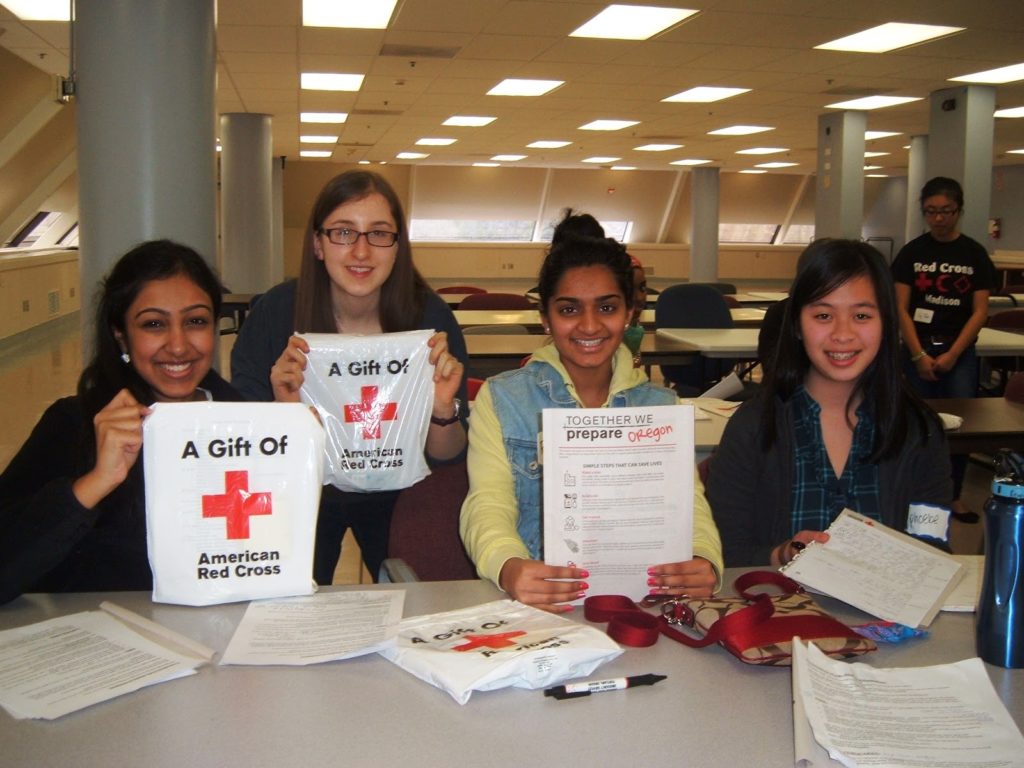 Lincoln
High School students

(left to right)

Mallika Sharabu, Grace Rubenstein, Ruhika Prasad and Madison
High School student Phoebe Huynh get ready to attend a club

-to-

club
connection workshop.
Last Saturday, the Oregon Trail Chapter of the Red Cross was abuzz with 38 high school students from around the state to attend the annual Red Cross Youth Leadership Conference. Students representing Red Cross Clubs from Franklin, Benson, Lincoln, Grant, Madison, Liberty, Silverton, South Eugene, Willamette and Clackamas High Schools attended.
"It was a great way to get students together to share their different experiences,"
said Red Cross Youth Coordinator Karly Workman. "Club members gained valuable knowledge and skills to engage the community, and to give back
to their schools."
I was invited to speak as part of one of four presentations that spanned blood services, preparedness and CPR. I talked about Red Cross communications and was pleased that my classroom not only stayed awake, but were also engaged in the topic (despite being the last presentation of the day).
It's wonderful to know there is an eager, compassionate generation of Red Crossers standing by to take the ranks.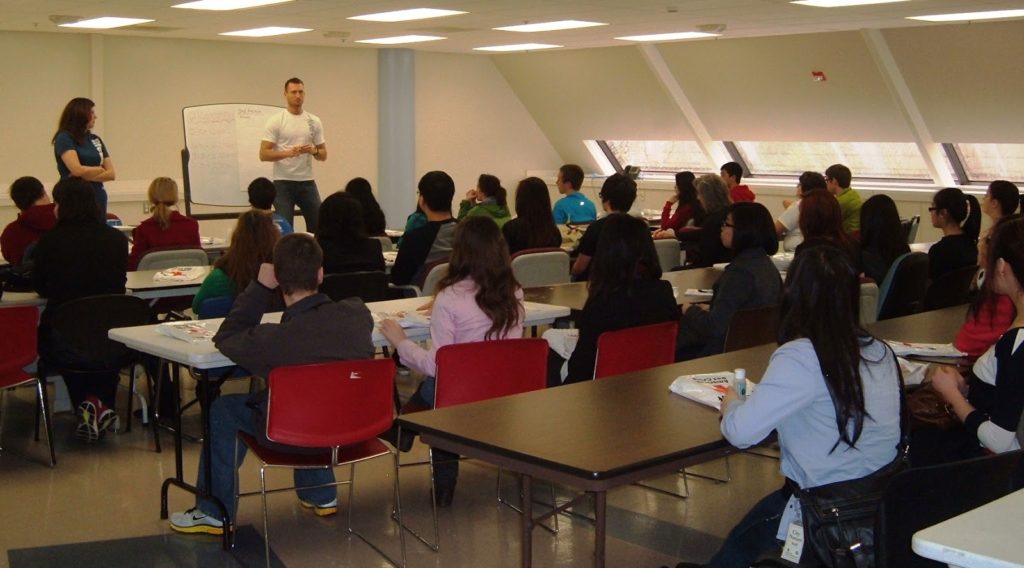 Nate
Saunders and Kim Schlosser, blood donor recruitment staff, talk about blood services, giving blood, and blood
drives at schools.