SAF (Service to Armed Forces) Participates In Yellow Ribbon Reintegration Program
Armed Forces Day occurs annually on the third Saturday of May and celebrates our nation's brave soldiers. To celebrate, Oregon Red Cross SAF Managers Donna Winker and Linda Jager wrote a blog post about the Oregon Red Cross' Services to Armed Forces program. We would also like to thank Donna and Linda for their tireless efforts to help local military members and their families.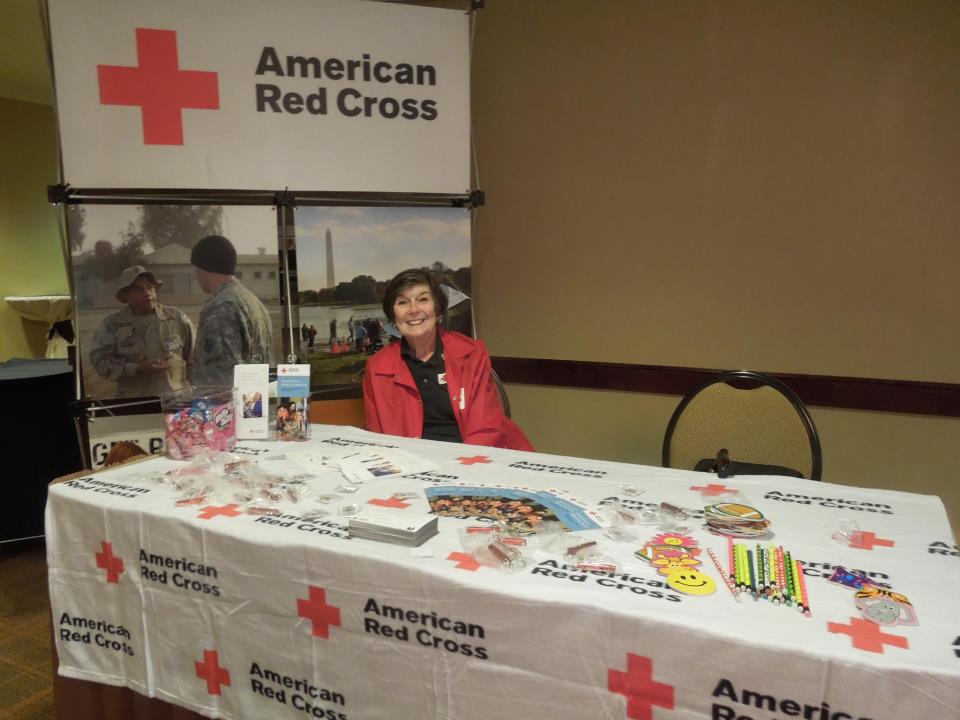 SAF Manager Donna Winkler
During the past six months, the Oregon Red Cross' Service to Armed Forces (SAF) program, with the support of volunteers throughout the state, has participated at 10 Yellow Ribbon Reintegration Program events. This initiative, under the Department of Defense, focuses on the well-being of National Guard and Reserve members, their families and communities, by connecting them with resources throughout the deployment cycle.
Families back home count on the American Red Cross to provide training
and share resources to help them cope with the challenges of modern
military life.
Reintegration during post-deployment is a critical time for members of the Guard and Reserve, as they often live far from military installations and members of their units. The Red Cross plays a critical role in outreach activities and briefing service members and their families on emergency communications, providing information and referral, info on courses and workshops, such as "Coping with Deployments" and "Reconnection Workshops," and many other Red Cross programs that already exist.
For example, on January 5, 2013, SAF Manager Donna Winkler briefed a group of Marine pilots at the Evergreen Air and Space Museum on our "Get to Know Us Before You Need Us," program. Other such events included a post-deployment Yellow Ribbon for the Navy. Red Cross volunteer Larry Wiedenhoft took part in a joint Yellow Ribbon event at Salishan Resort for approximately 150 Air National Guard members.
To date, our summer calendar already has another 10 events to plan for, this time extending to the southern and northeastern counties of the Oregon Region. One such event is a first-ever Yellow Ribbon event planned exclusively for 150 women military members the weekend of May 15-17 in Bend, OR. Red Cross volunteer Claudia Vangstad of Roseburg, OR, will staff the event.
We are pleased to be a part of the Red Cross SAF program, which is unwavering in its commitment to members of the US Military. Red Cross workers and volunteers use advanced communication technologies to link, through their Emergency Communications Centers, messages to members of the military wherever in the world they happen to be.