Volunteer Profile: David Kleinke takes "cold hands, warm heart" to new levels
Red
Cross volunteer profiles are written by communications volunteer
Patrick Wilson and provide a behind-the-scenes look at some of the
incredible people who help to deliver our mission.
David Kleinke
joined the Oregon Trail Chapter of the Red Cross in September 2013. A
short time later he was attracted to the preparations the chapter was making to
operate a warming center for the city of Portland. Because David proved to be
such an enthusiastic and skilled volunteer, he was soon asked to become a
volunteer supervisor. During an interview with David, I asked him to detail the
operations of the center.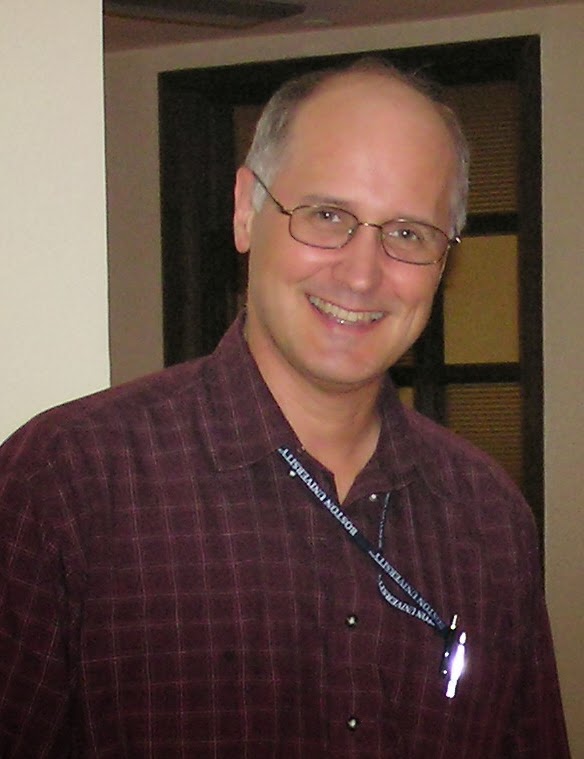 "Warming centers are opened when the
overnight temperatures in the city are going to be so cold that street people's
health and life will be endangered. When the nighttime temperatures are in this
zone, our chapter is asked to open and operate shelters to supplement the city
facilities. Local media announces the availability of the shelters and a crew
of our volunteers swing into action."
Several hours are needed to set up the
shelter and a group of 30+ volunteers help make this happen. The key is to
arrange at least one large room with adjacent areas so clients have established
areas for sleeping, restroom facilities, housing their pets and storing their
personal belongings. "These last two accommodations are unique to this kind of
shelter, because of the unusual needs of this group. While it requires extra
work, it is appreciated by many."
The
facility begins accepting clients at 9 p.m. They receive a warm, safe place to spend the night with a mat and two
blankets. "While some clients come expecting to be fed, because of our limitations,
no meals are provided. Hot coffee, tea, and a broth are made available. Every
effort is made to get everyone off the street. Some nights we are near
capacity, providing housing to 150 people. Clients are not rejected for any
reason. Many people living on the street are veterans, and many suffer from
alcoholism and drug addiction, as well as PTSD and chronic psychiatric
problems. The only requirement is that they remain respectful of the volunteers
and other clients and make visible no drugs, cigarettes, or alcohol."
Volunteers
are placed around the sleeping area and at exits to control entry and exit from
the facility as a safety and security precaution. It is hard for some
volunteers to do this, but they are required to remain awake throughout the
night perform this duty. Clients may leave and go outside to smoke and stretch
and then return through the reception area.
"The rules are no smoking, drug use, or drinking alcohol, sex or abusive
behavior are allowed within the facility. Disruptive clients can be asked to
leave but this is very seldom necessary. In only one or two situations did a loud
and belligerent client threaten the evening's tranquility. In these situations,
a number of other homeless folks helped to calm the individuals and, in one case
an older gentleman even provided helpful coaching. The disruptor later
apologized to the staff and his peers for his outburst."
The
people who use the facility include long-term street people, as well as people
who clearly have just recently had to revert to being homeless. "In a few
cases, we had people arrive who had just been released from local hospitals but
had no home to return to." While most clients are single men, there are some
single women, some couples and a few adults with children. "Usually women,
families and children can secure charitable and church operated accommodations.
Some people have chosen this life-style and would not accept permanent housing
even if it was offered. "Volunteers help where they can, sometimes sharing snacks
they have brought with the clients. We work to avoid favoritism (neutrality is a
Red Cross value) but do as much as we can. When a family showed up with two
young girls, after some searching, one volunteer located stuffed animals for
the girls."
The
volunteer staff begins waking the clients at 6 am. "In some cases it takes
people awhile to become mobile again. A hard life on the street certainly takes
a toll on their bodies. Some, in spite of the thin mat and hard floor, sleep
quite well and can be difficult to wake." Everybody must be packed and out of
the building by 8 am. Clients are allowed to keep their blankets and many do,
in spite of some fairly large bundles that they are currently carrying with
them. Because the Red Cross is borrowing the facility, which is used during the
day, it must be thoroughly cleaned before we leave. A new crew of volunteers
join the group to assist with clean-up which takes about two hours. The
facility, inside and out, is cleaned and policed.
"While
the work is hard, it's clear that our efforts are appreciated. Many clients
stop and thank us before leaving and their demeanor also says a lot. Volunteers
leave sleepy and usually worn out, but we know we have provided a valuable
service to an often neglected group in the community. Our chapter has already
provided about 18nights of accommodations so far this year."