Red Crosser Steps Up to Support First Responders and the American Lung Association
By: Jill Josselyn, ARC Disaster Responder, Oregon Trails Chapter
Congratulations to Jill for her dedication and spirit – and for representing the Red Cross in this creative exercise!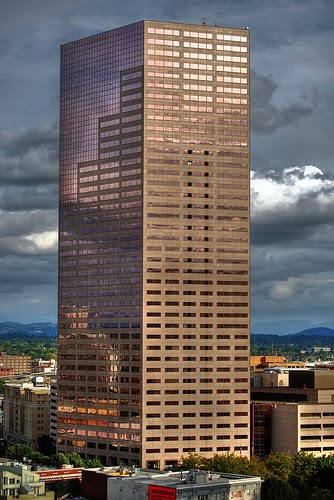 The Fight For
Air Climb was held at the U.S. Bancorp Tower in downtown Portland to raise
funds for the American Lung Association. Participants climbed up to 20, 40, 80,
120 or 160 floors inside "Big Pink" on Sunday, January 26, 2014. All participants used a timing chip attached to their shoe.
This event
attracted my attention because the first responders climbed in their full gear.
For me, as a Red Cross Disaster Responder, this was cheating. My vest weighs
less than an ounce and the firefighters gear weighed in at almost 100 lbs! Needless to say I registered as an individual
because I knew it would be bad form to beat the firefighters up the stairs.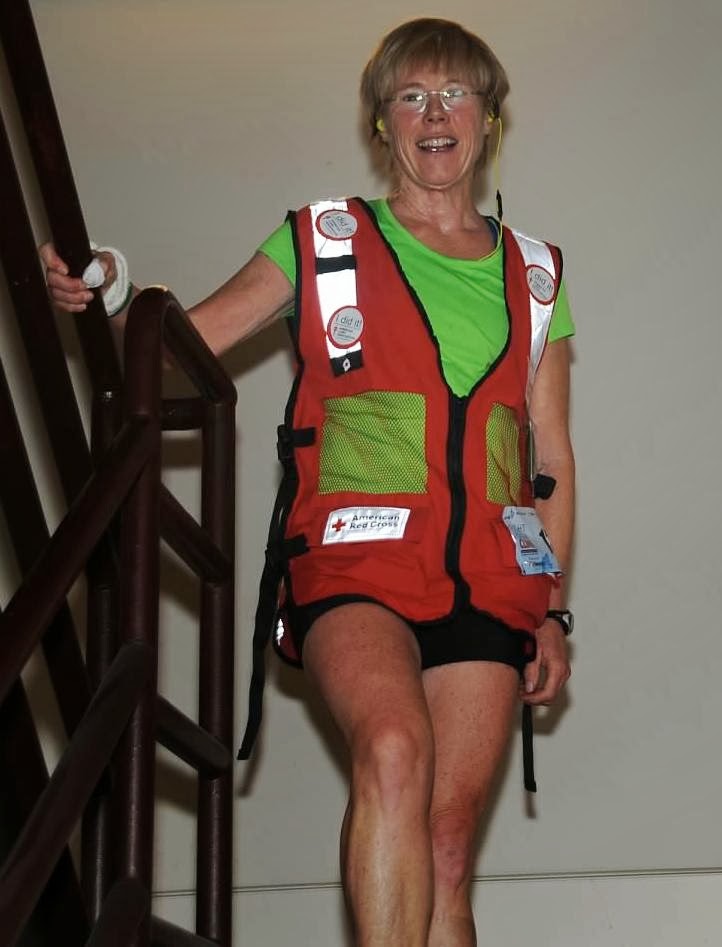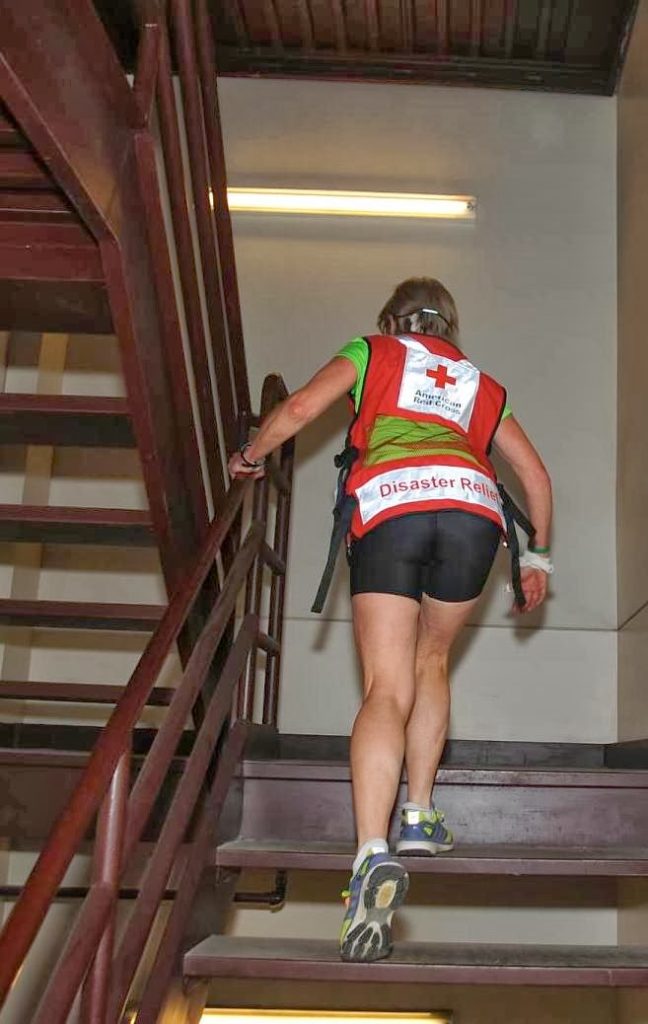 The
Fight For Air Climb is a vertical foot race.
I decided to practice a few weeks before the event and had security at
"Big Pink" show me the stairwells. I turned on my music and commenced bounding
up the stairs. Until floor 5 at which point my heart was racing but not my
feet. I was gasping for air. Discouraged I went home to reconsider this mission
and read about "vertical training." Who knew?
There is real technique to achieving many floors. No bounding is
involved. The recommended way to climb stairs is to step on every other stair
and pull with your arms. My goal of 160 floors was definitely doable with this
technique! I finished in the top 10 all
of women who participated.
The
stair-climb race is a timed event of variable distance and athletic ability. Stair
climbing is a lower impact sport (compared to walking and running) and
therefore easier on the joints. It is aerobic and provides a good core workout
as well as leg challenge. Vertical Training (VT) burns twice the calories of
other aerobic training. It's a total body workout which involves your legs,
lungs, heart and upper body. Enjoy the
challenge!