Volunteer Profile: Happy Camper Julia Bishop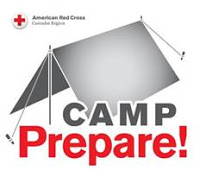 When
Julia Bishop learned that the Red Cross was conducting Camp Prepare! again this
year, she decided this would be a great opportunity to further educate her
family about the steps needed to prepare for a disaster. She has often used the
holidays to gift family members with essential home emergency preparedness kit
items. In getting ready for Camp Prepare!, she selected a camping area that
would be close by for the family to access. However, she soon discovered her
family had lots of competing plans. And it certainly didn't help when a nephew
chose the same weekend for a wedding date. Regardless, she was able to get a
commitment from her granddaughter and great-grandson.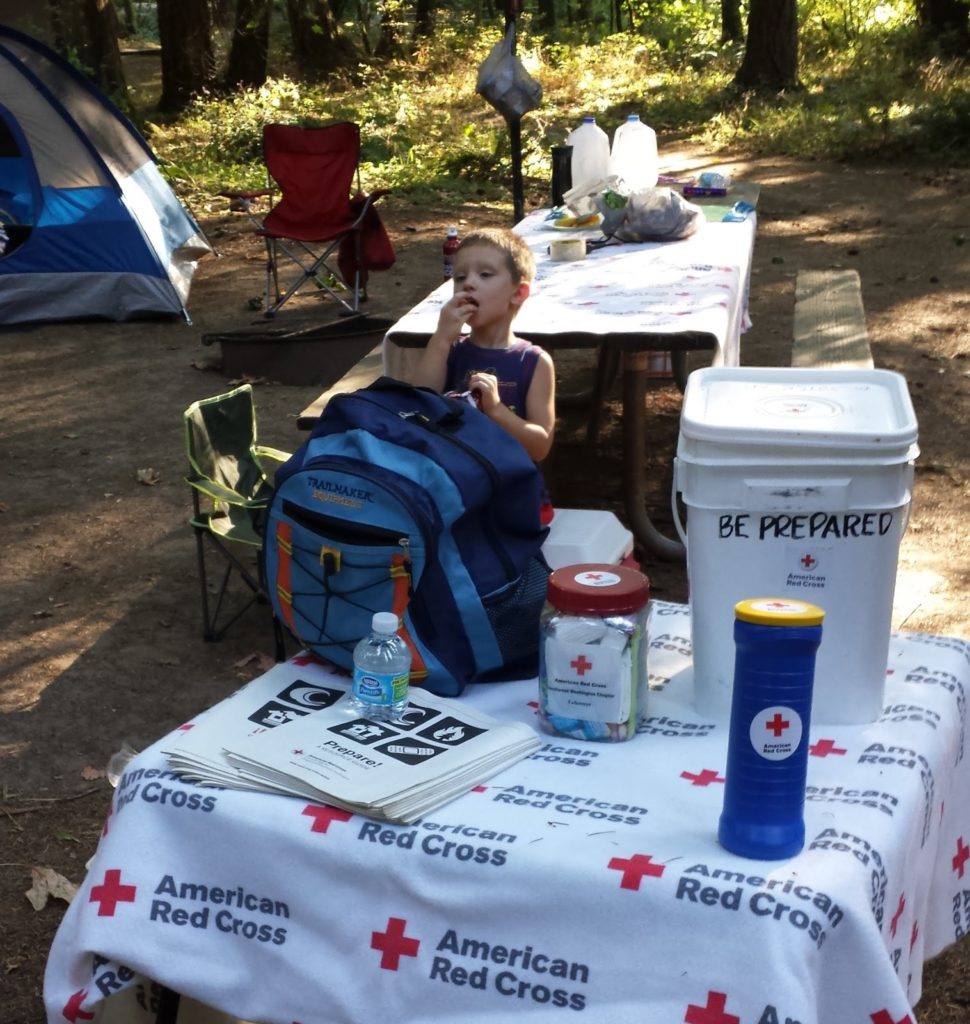 Julia
checked to ensure her emergency disaster kit was in good order. She reviewed
expiration dates and refreshed water supplies. Over an extended period of time
some supplies migrated to other areas of the house, so reconsolidating was
essential. She added sufficient activity plans and distractions for a young
mind, and included a whistle. Her granddaughter registered concern that this
gift would create a potentially noisy weekend, so the two agreed to rules defining
when the whistle could be used. This, of course, did not preclude several pleas
for "emergency testing periods" during the course of the weekend. Julia was
careful to include her great-grandson in the planning and collection of
resources, recognizing the more he was involved the less likely he would become
fearful if an actual disaster occurs. Later her great-grandson identified a 'dangerous
omission' in the emergency rations, the absence of a key food group,
chocolate
. Julia also discovered her companions
were not up to speed on family pet preparations. So those supplies had to be
added to the accumulating stock. All the while she reminded her group, and
interested visitors who later swung by her campsite, that many of the most
critical disaster-kit needs were already somewhere in their home.
Julia,
never being one to sit idle, saw the weekend as an opportunity to reach to out
to others who would be using the same campground. She posted signs announcing
to other campers that she would be providing "Pillowcase" training for young
people interested in bolstering their own family preparedness. At her campsite
Julia strategically used a Red Cross blanket for a picnic table cover. This
captured a lot of attention and gave Julia ample opportunity to do public
relations for the Red Cross, and to communicate select preparedness messages.
When
the time came for the Pillowcase training, Julia had 12 young minds that
quickly latched onto importance of being prepared. The children engaged fully in
the activities. When Julia was done, she knew she had a dozen new champions who
would return to their own families that night and share what they learned about
disaster preparedness. Julia also made sure she had sufficient informational
flyers for the young attendees and any other campers that showed an interest in
the Red Cross.
Julia
says her most critical learning during the weekend was that her family was duly
impressed with her readiness for handling a disaster, but was far too dependent
on her. Her next mission is to find the best way to motivate them to take more
personal responsibility for their own preparedness. "Given the interest from
other campers," says Julia, "I can see value in having other Red Cross
activities, demonstrations and training during the weekend. It would also be a
great opportunity to recruit new volunteers and welcome new DAT teams, providing
a leisurely chance to learn and to build relationships."
Our Volunteer
Profile series, written by communications volunteer Patrick Wilson, offers a
weekly look at some of the amazing community members who help drive the
American Red Cross mission forward. More than 2,000 volunteers in the region
serve as the backbone of our organization. We appreciate their time, commitment
and support.