Regional Volunteer of the Quarter – SAF team member Lois Rudman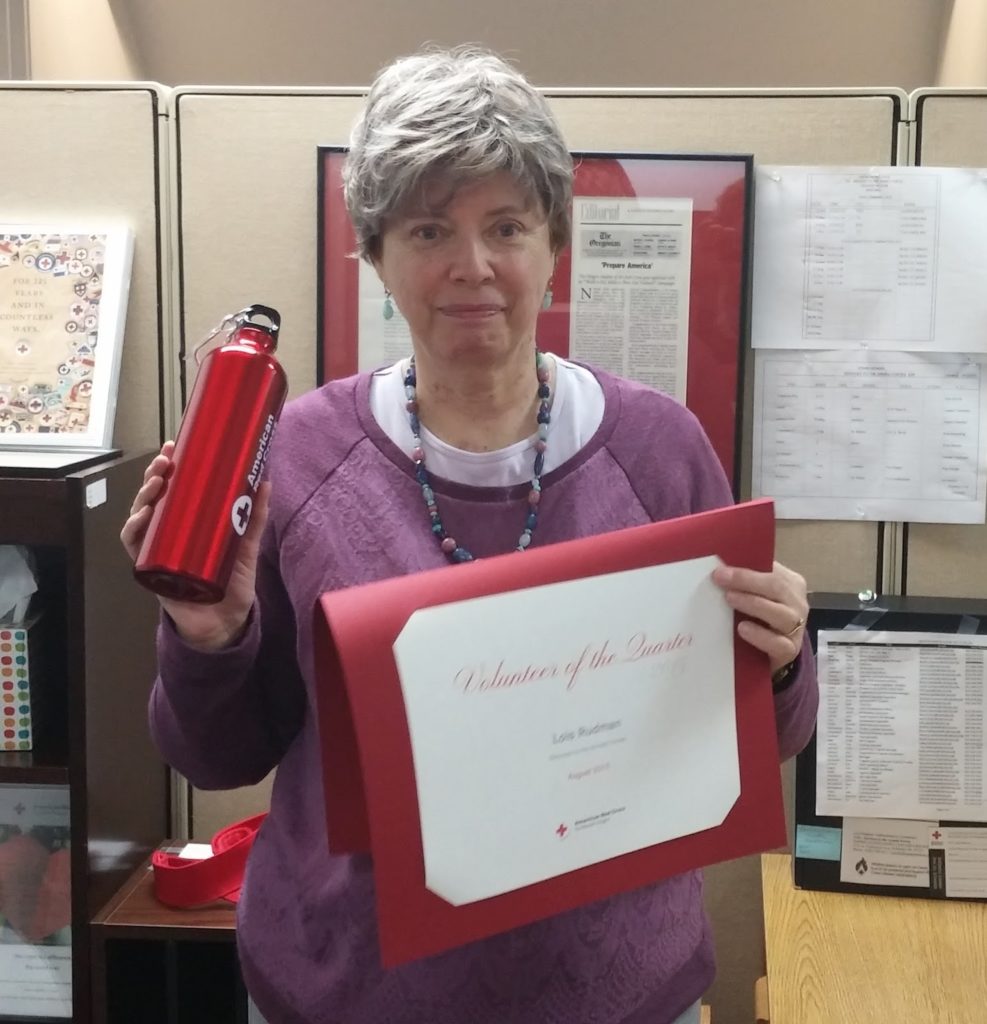 Lois Rudman is a long time Red Cross volunteer who has worn
many hats. She started in 2001 as part of the volunteer training team in the regional office in Portland. In 2007, she took her skills over to the Southwest Washington chapter and spent a few years there. She also deployed to several disasters including helping with flood response in Tennessee, hurricane response in Florida and wildfires in southern California.
Lois took a break for a few years but came back to the Red Cross in 2013 to work with her Red Cross friends. Since then she has been an integral member of our Services
to the Armed Forces team. Lois managed program logistics and made sure all
of the outreach events had materials packed and ready to go. Most recently, she
became the administrative coordinator for the Services to the Armed Forces program in the Red Cross Cascades Region . In this role, Lois continues her work ensuring
supplies are prepared, and has expanded to providing administrative support to SAF Program Manager Jessica Chapman.
Lois works two full days each week and sometimes
more if there is a need. She is a cheerful presence in the office and
always willing to work on special projects or help in any capacity.
Thanks for your service, Lois!