Oregon Red Cross Employees & Volunteers Presented
with
National Presidential Awards
Oregon Red Cross employees and
volunteers received the prestigious President's
Award for Excellence in Washington, D.C.
WASHINGTON,
D.C., March 10, 2016 – Five individuals from the American Red Cross in Oregon were
presented with the National Red Cross Presidential Award for Excellence at a
ceremony in Washington, D.C. on Wednesday. The individuals who received this
top honor are based out of Portland and Salem, Oregon, and were selected for
the award because of their outstanding contributions to the Red Cross.
"The
Red Cross President's Award for Excellence recognizes staff and volunteers who
have gone above and beyond to serve communities in need and advance the Red
Cross mission," said Amy Shlossman, Red Cross Cascades Region CEO. "The five
Oregonians awarded this prestigious national honor in 2016 have demonstrated
incredible dedication, commitment and service.
It is a great privilege to work alongside the more than 4,000 staff and
volunteers in the Cascades Region who make a difference in our community every
day."
Information
on the Oregon award winners, along with a synopsis of the work for which they were
recognized for is outlined below.

The Disaster Academy Team: Kirsten
Barnes, Dianne Mekkers and Cara Sloman – Humanitarian Services, Portland and
Salem, Oregon
Barnes,
Mekkers, and Sloman led an effort to develop and implement a comprehensive Red
Cross Disaster Academy program across the West Coast that provides opportunities
for in-depth education in the areas of preparedness, response, and
recovery. In addition to high quality instruction, the training also
incorporates hands-on, face-to-face exercises so Red Cross responders are ready
to work together when disasters occur. The annual Disaster Academy that started
in Salem, Oregon in 2013, has now become a national model implemented
throughout the country.
Eric Horton,

manufacturing manager
– Biomedical Services, Portland, Oregon
Horton optimized the process for
the transport of lifesaving blood products from the Portland Red Cross facility
to area hospitals, making significant improvements to hospital inventory levels
and delivery schedules.

His efforts have
helped the Red Cross save many thousands of dollars in annual costs.
Jennifer (Jenni) White, principal associate
– Biomedical Services, Portland, Oregon
White, who
has worked for the Red Cross for 33 years, was instrumental in designing a new
system of data queries to examine and organize the process of donor safety
questions, which was critical in the management of blood plasma products.
The

data query

has set a new precedent in the assurance of
product safety for hospitals and patients.

The
five individuals from Oregon, along with other employees from throughout the
United States, were individually recognized by Red Cross President and CEO,
Gail McGovern. Each nomination was submitted locally and
carefully considered for recognition at the national level.

The
President's Award for Excellence is one of the highest honors within the Red
Cross National Recognition Program. The
goal of the program is to honor exemplary performance and the outstanding contributions of all Red
Crossers — employees and volunteers.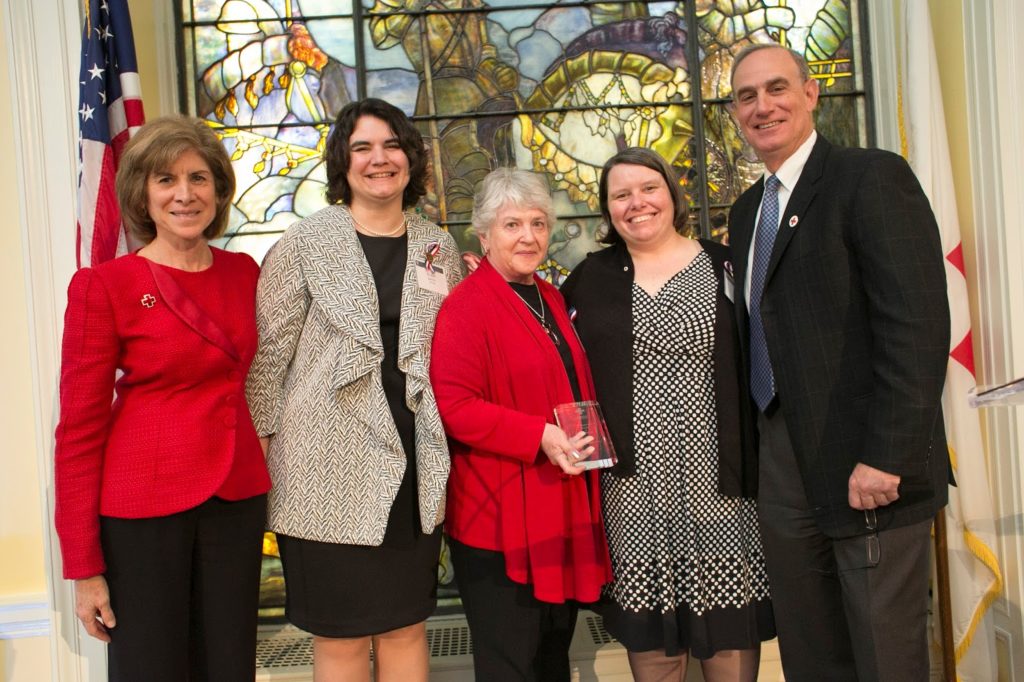 Disaster Action Team with Red Cross CEO Gail McGovern (far left) and Red Cross Executive Vice President Chris Hrouda (far right)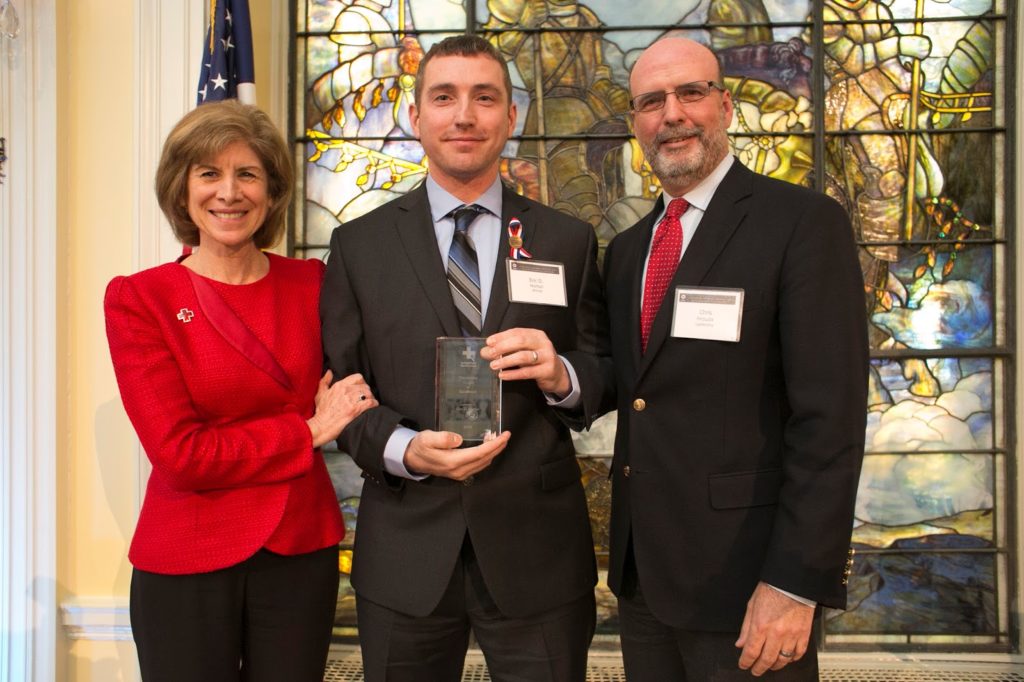 Eric Horton with Red Cross CEO Gail McGovern (far left) and Red Cross Executive Vice President Chris Hrouda (far right)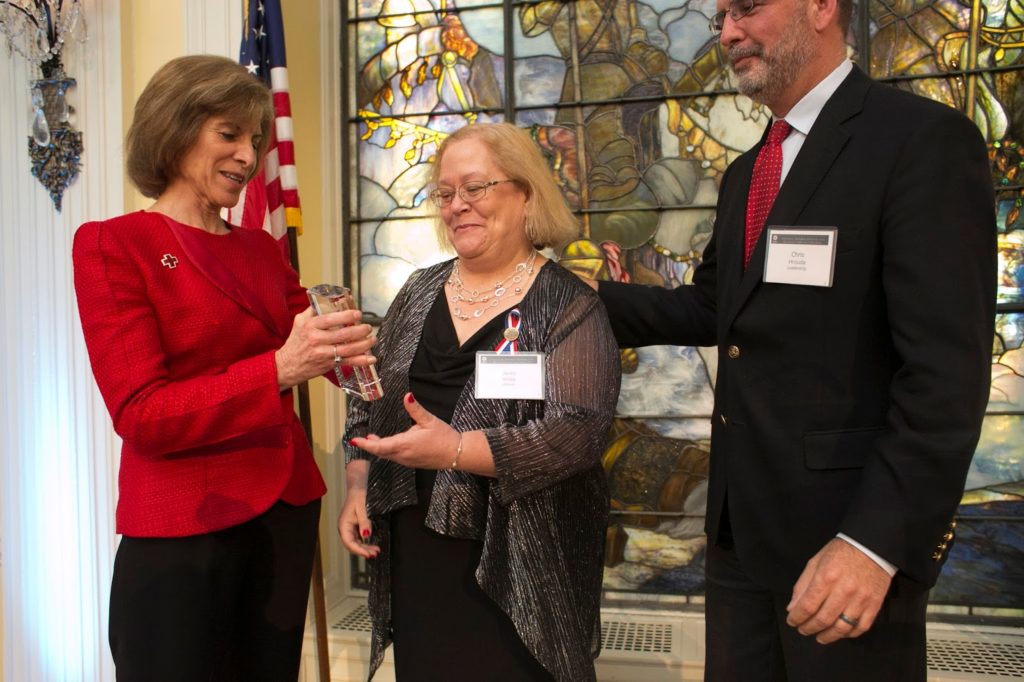 Jenni White with Red Cross CEO Gail McGovern (far left) and Red Cross Executive Vice President Chris Hrouda (far right)