Cascades Region Receives "Silver Sparky" Award for Outstanding Achievement in Fire Prevention and Fire Safety Education
The Silver Sparky!
Once a year,
the Oregon State Fire Marshal awards its highest civilian honor—the "Silver
Sparky"—to an individual, non-profit organization or company for outstanding
achievement in fire prevention and safety education.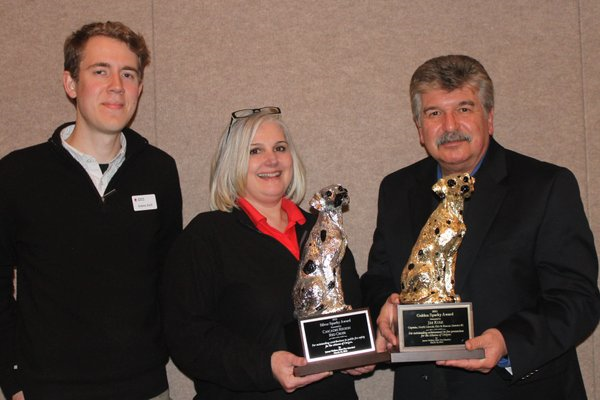 This week,
the Red Cross Cascades Region received the Silver Sparky award for its work
installing smoke alarms and providing lifesaving fire-safety education
throughout Oregon. Michelle Taylor, senior disaster program manager, and Andrew
Swift, disaster preparedness coordinator, accepted the award at a ceremony in
Salem.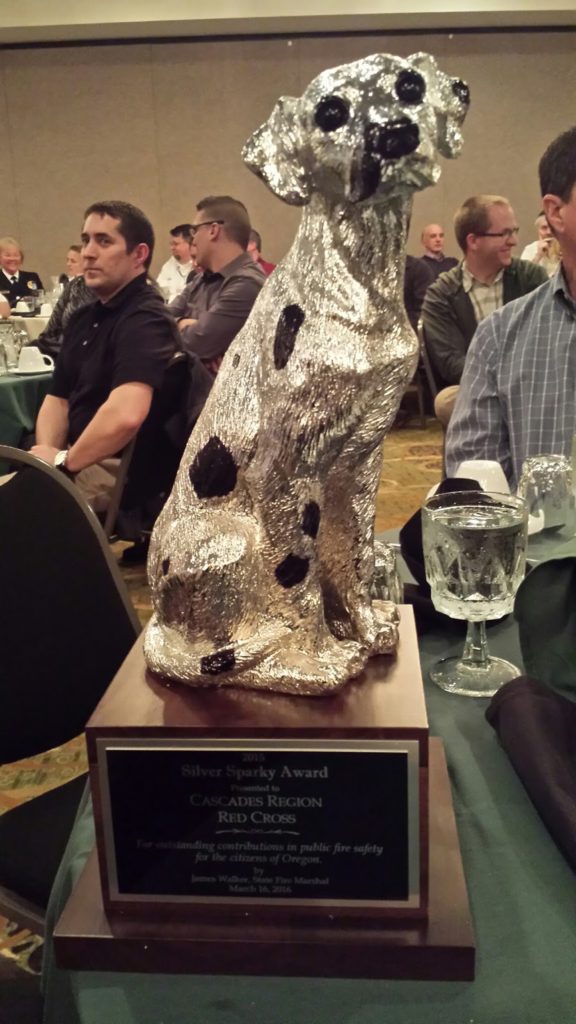 Taylor and Swift,
along with many other Red Crossers and partners in our area, have worked to
prevent death and injury in home fires by installing more than 4,000 smoke
alarms in Oregon since 2014.
The initiative
is part of the Home Fire Campaign, which was developed to address the
significant issue of home fire. On average, the Red Cross Cascades Region
responds to an astounding two home fire disasters every day.
In order to
help solve this issue, the Red Cross has partnered with the Oregon State Fire Marshal, local fire departments,
community leaders and volunteers to provide this lifesaving outreach to
individuals and families in need.
Since the start of the campaign, more than 300 Red Cross
volunteers have canvassed
more than 12,000 homes to create home fire escape plans, review home fire hazards
and install smoke alarms.
You could be a volunteer.
Be part of this lifesaving
outreach effort. Individuals, faith-based groups, local businesses and
organizations are welcome to participate. Training is provided. To get
involved, visit www.redcross.org/cascadeshfpc or email volunteer.cascades@redcross.org.
Other resources.