Red Cross Volunteers Install 5,000th Smoke Alarm in Oregon and Southwest Washington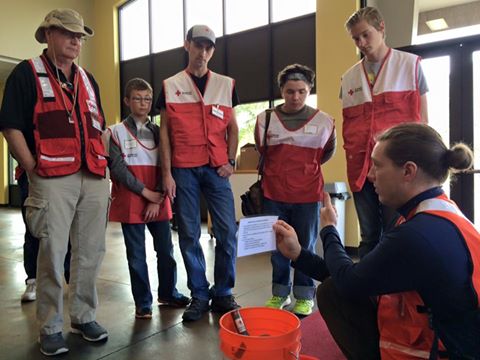 On Saturday, April 16, the American Red Cross reached a
lifesaving milestone in the Home Fire Campaign when volunteers installed the
5,000th free smoke alarm in our region. Numerous families across Oregon and
Southwest Washington are safer thanks to the efforts of our trained volunteers
who canvas neighborhoods and respond to appointment requests to install free
smoke alarms in homes that need them. You are safer, too. A single home fire
impacts entire neighborhoods and communities.
Part education and part initiative, the Home Fire Campaign was
developed to address the single greatest disaster threat to individuals and
families throughout the country: home fires. Thanks to the Red Cross and many,
many passionate volunteers, our neighbors are learning that they may have as
little as two minutes to escape a fire and that having a working smoke alarm
and developing and practicing a home evacuation plan significantly increases
survival rates.
Join the effort. If you don't have a working smoke alarm in
your home, call us at (503) 528-5783.
During your appointment, a team of trained volunteers will install the smoke
alarm, review fire safety and home hazard checklists and provide information about
creating a fire escape plan—all free of charge. And if you have the time,
volunteer to help with this lifesaving campaign. Visit www.redcross.org/CascadesHomeFire
for more information about how to volunteer or to learn more about home fire
safety.