Smoke Alarms Save Lives – Bend, Oregon – April 30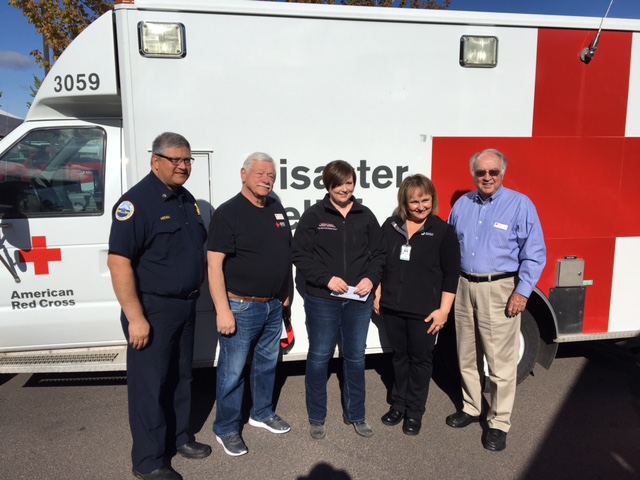 Smoke alarms
save lives! That's the theme of the American
Red Cross Cascades Region Home Fire Campaign. Nearly 20 Red Cross volunteers,
including members of Bend Fire and Rescue, canvassed neighborhoods in and
around Bend on Saturday, April 30. Together they installed 160 smoke alarms in
51 homes.
The day started
on a high note with a $5,000 donation to the Red Cross from Central Oregon
Disaster Restoration.

They also provided
the smoke alarms installed at the Bend event. Thank you Central Oregon Disaster
Restoration!
During volunteer
orientation prior to installing smoke alarms, Bend Fire and Rescue Deputy Chief
of Fire Prevention, Larry Medina and Assistant Fire Marshal Dan Derlacki addressed
the group, saying that in the past two decades, eight people have lost their
lives in five fatal fires in the Bend-area, alone.

They noted that none of the homes where the
deaths occurred had working smoke alarms.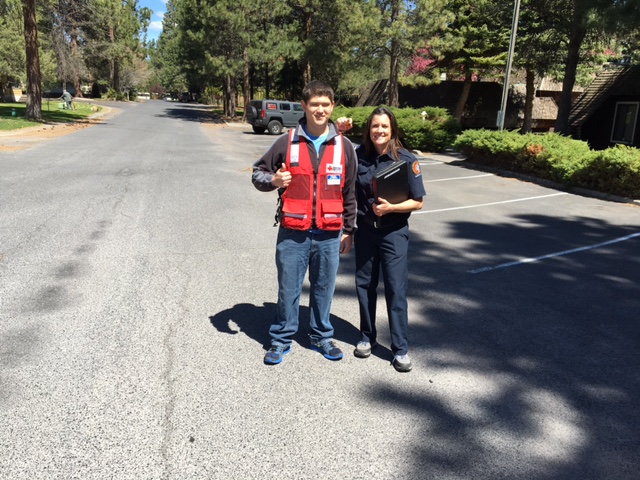 Red Cross Cascades Executive Director, Lisa Stroup added that the Red
Cross responds to an average of two home fires every day in our region – a number
we believe can be reduced through the installation of working smoke alarms in
communities throughout Oregon and Southwest Washington.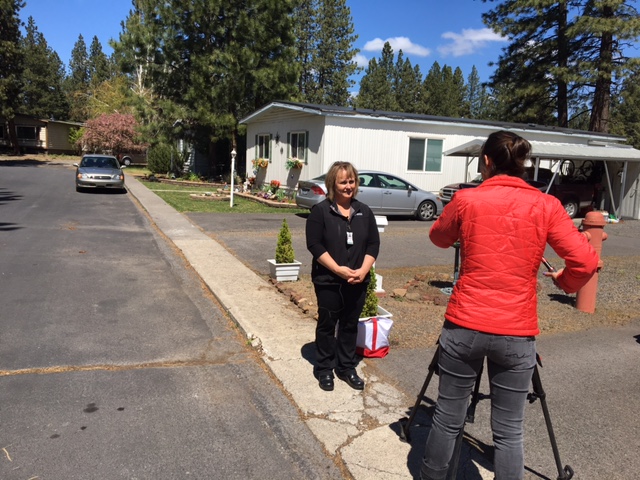 Volunteers
canvassed neighborhoods, talking to community members about the importance of
fire safety. Throughout the day, Red Crossers Lisa Stroup and Curtis Peetz, along
with Assistant Fire Marshal Dan Derlacki, installed smoke alarms in the home of Bill and
Carol McCann.

KTVZ-NBC reporter A.J.
Kato interviewed the McCann's about their experience with the Bend Home Fire
Campaign. Carol McCann expressed her gratitude to the Red Cross for installing
working smoke alarms, free of charge in her home, saying the effort is "saving
lives" one installation at a time.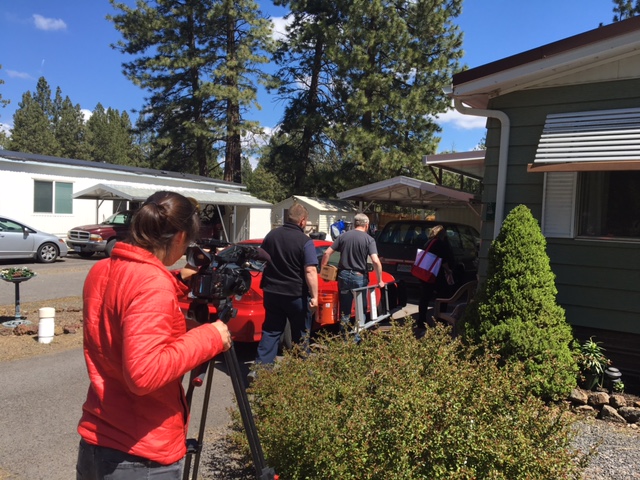 Watch the
KTVZ story:

http://www.ktvz.com/news/red-cross-gives-away-smoke-alarms/39305668



Special
thanks to volunteers who came out for this important event!
If you need a
smoke alarm in your home, call the Bend-area American Red Cross Smoke Alarm
Hotline at 541-749-4144 to schedule a free smoke alarm installation.