One evening, I started to smell smoke. It was a dreadful
house-on-fire smoke smell. I didn't hear any sirens, but it was obvious that
somewhere nearby a house was burning. The next morning I read there were two
home fires about a mile from me. This made me think about what items I would
grab if I had just a few moments to get out of my burning house. Where would my
cats be? Where was an emergency crate for them? Am I really as prepared as I
should be?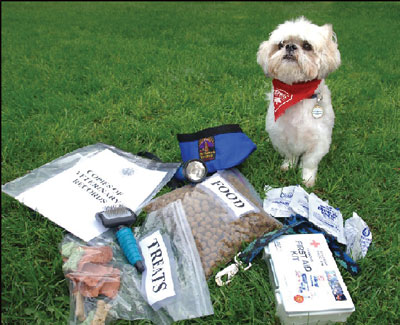 The Pacific Northwest is awaiting the quake of the
century. However, whether this quake happens tomorrow or in 100 years is
unknown. This quake is known as the 'big one'- the one that could destroy
bridges, take down cell towers, and make it nearly impossible to get just about
anywhere. While many of us have hopefully taken steps to prepare for a Cascadia
earthquake, realistically, the most likely potential disaster that people in
the Northwest may be faced with in their lifetime is a home fire.
Fire is the most common home disaster and kills more
people every year than all other natural disasters combined. To give a
perspective, in six months the Portland Fire Department responded to 200
structure fires and Tualatin Valley Fire & Rescue responded to 50 fires.
There are over 60,000 home fires across the US annually, which means about two
happen every day in our region (Oregon and Southwest Washington).
According to an informal and unscientific online survey I
conducted last year, about half of the respondents did not have a family
emergency kit and two-thirds did not have a plan for pets.
It is important to take time to put together an emergency
kit for our fur babies and to keep it readily accessible. If the kit isn't for
that 9.0 earthquake, it might be for a gas leak, broken water main, or even a
fire filling your home with smoke.
"
Lots of people don't think of their pets when making
emergency kits," reports Jacleen Simons, with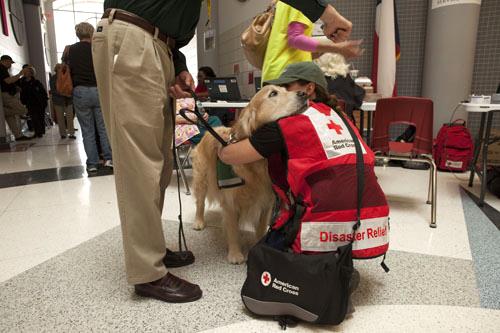 the American Red Cross Cascades
Region. When she was a volunteer, Jacleen offered disaster preparedness
training for the public in the mid-county region (Marion, Polk, Linn, Benton,
and Lincoln Counties). Jacleen reminded attendees that "every pet needs their
own kit with food, water, and supplies."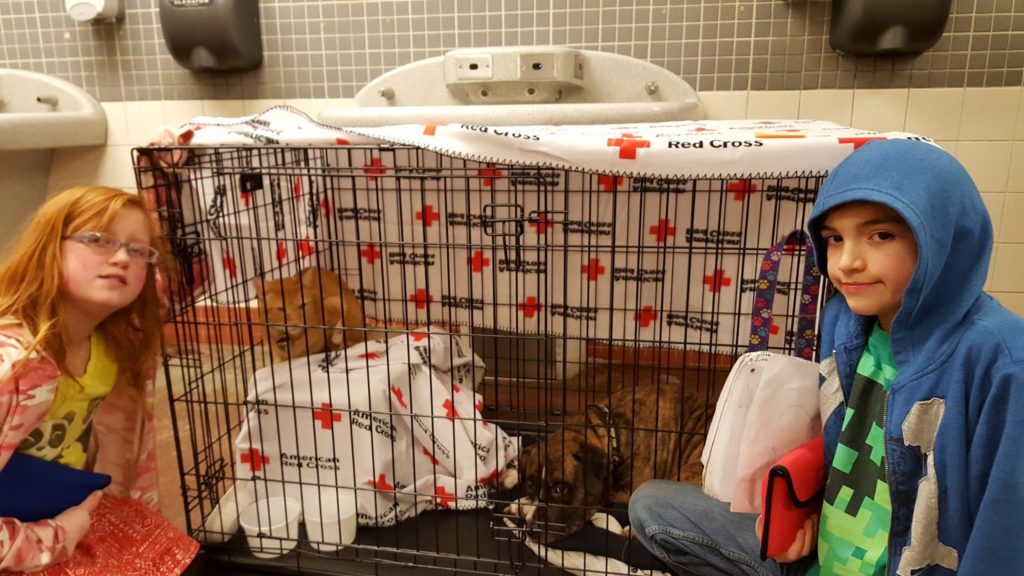 While making sure you have supplies for your family and
your pet to survive, don't forget to take steps to ensure you will be reunited
with your pet in case you should become separated during the chaos. "Every pet
owner should do two things right now. The first is to have pets microchipped or
update their pet's microchip information," urges Simons. "As a trained
emergency animal sheltering volunteer through the Oregon Humane Society, one of
the first things we do when an animal arrives is scan for a chip."
Her second tip involves getting your cell phone out and
taking a selfie with your pet. "Showing a photo of you with your pet increases
the chance of a happy reunion if your pet ends up at an emergency animal
shelter."
Here are some action items you can take now and share
with friends and family: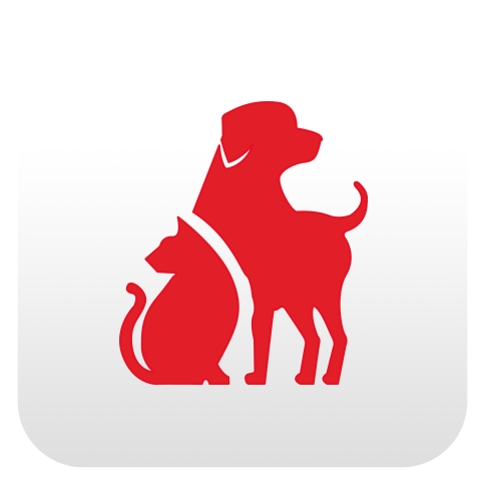 Red Cross Pet First Aid App
Download the Pet First Aid App for your phone:
The
American Red Cross Pet First Aid app puts veterinary advice for everyday
emergencies in the palm of your hand. The app will also help connect you with
pet-friendly hotels/motels in your area.
Important tips to help you safely evacuate your pet:
·

Know where your pet might hide when stressed
·
Find a trusted neighbor who can evacuate your
pets in case you're away
·
Practice removing your cat from his/her
hiding spot quickly and firmly
·
Practice using your cat's carrier, a pillowcase,
a sturdy box — anything to get your pet quickly out of harm's way
·
Desensitize your pets to their carriers by
making it a comfortable place
·
Train your dog to go to the door when the
smoke alarm goes off
·
Have your entire family practice evacuating
with your pets so everyone knows what to take, where to find the pets, and
where to meet
·
Using a specific command, train your dog to
come to and pay attention to you despite distractions going on around him/her
·
Keep your emergency kit up to date. Perhaps
check your supplies when you turn your clocks forward in spring and back in
fall.
·
Include the essentials: food, water,
medications, comfort supplies (litter box, brush, treat), medication, extra
collar, and leashes
·

How much water will your pet need?
o

your
cat requires 2 to 4 ounces of fresh water daily
o

your
dog will need 8.5-17 oz per 10 pounds per day (10 pound dog needs about 1 cup;
65 pound dog between a ¼ to ½ gallon)
Kathy Covey authored this article. She is a
Red Cross volunteer and has worked for the Humane Society of the United States,
the Oregon Humane Society and the Sherwood Cat Adoption Team.