The Cascades Region Gets Ready for Cascadia with Camp Prepare!
We're Ready: from the Mt. Jefferson Wilderness to the
Oregon Coast Tsunami Zone to a Portland
Backyard






Debra and Ben: Prepared
not Scared – Debra Slade and her son, Ben were among the droves of outdoor
enthusiasts who camped out on Saturday, August 6, and took their emergency
preparedness kits on a trial run before the "Big One".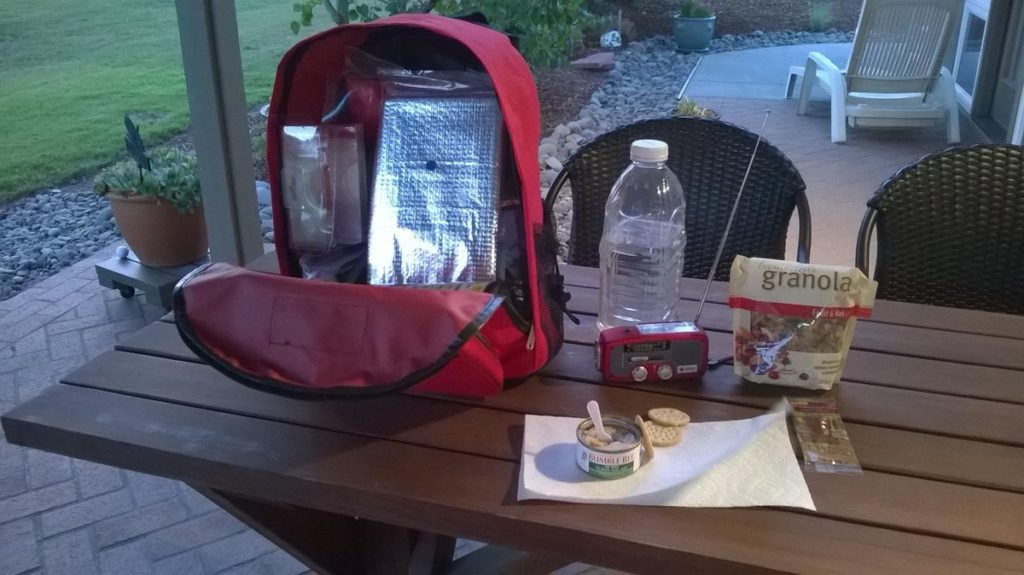 The Red Cross event, appropriately titled, Camp Prepare! encouraged
participants to camp out in their own backyard or at a campsite using only the contents of their preparedness kits. The point of the exercise? To make sure your kit has everything you need
to survive and to simplify disaster preparedness, making a scary topic (getting
ready for a massive 9.0 Cascadia earthquake) more digestible, even fun. Just like camping.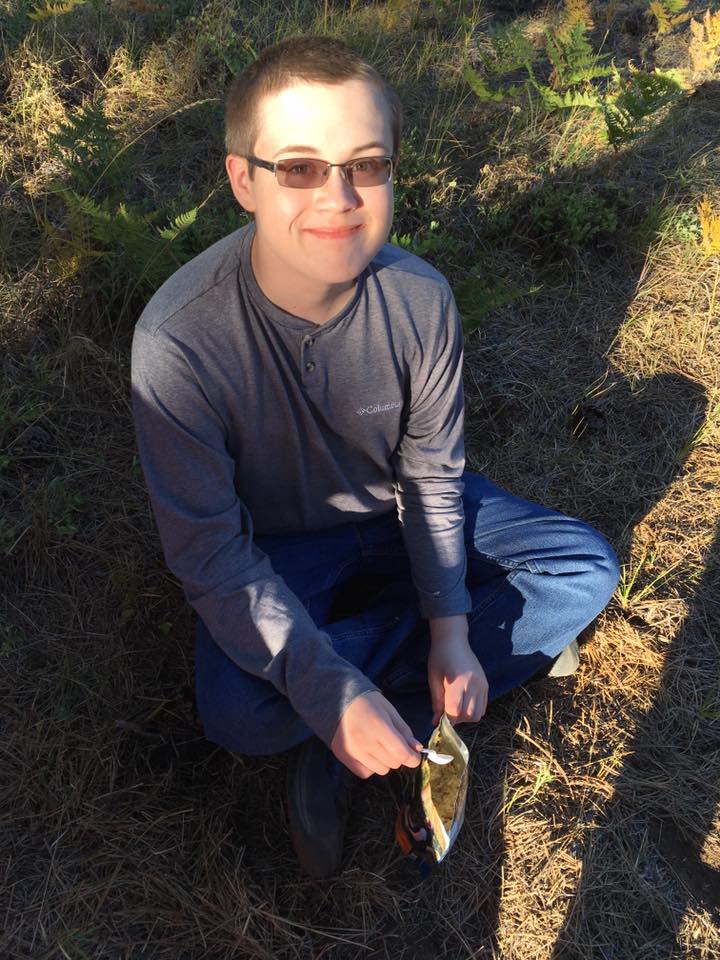 Ben enjoying a Meal Ready to Eat (MRE)
Debra and 14-year-old Ben, camped out on the night of August 6 in
the Mt. Jefferson Wilderness. "Our experience was interesting and full of
adventure," Debra said.
Of course they enjoyed the beauty of alpine meadows and the distant
glaciers of the Cascades, but they also discovered they were truly prepared for
Cascadia. "We learned that we had about double the water we needed, which was
great.
Water is not something you want
to run out of," Debra said.
She and Ben carried a backpack full of supplies, each pack weighed
about 60 pounds with food, water, and other supplies. "When it came to our sleeping bags, we found
that the smaller ones worked better for us because they weighed less and were
just as warm."
Reflecting on her weekend, Debra remarked that taking her kit on a
trial run before the "Big One" was a worthy venture.
"Camp Prepare! allowed my son and I to get ready for this serious
thing, but also we were able to have fun and feel less stressed about the whole
situation."
Joe: Testing the
Tsunami Zone – Making the experience as real as possible, Joe Ohama, his son, and
a friend spent their Camp Prepare! adventure testing the limits of their
preparedness skills inside the Oregon Coast Tsunami Zone at Nehalem Bay State
Park.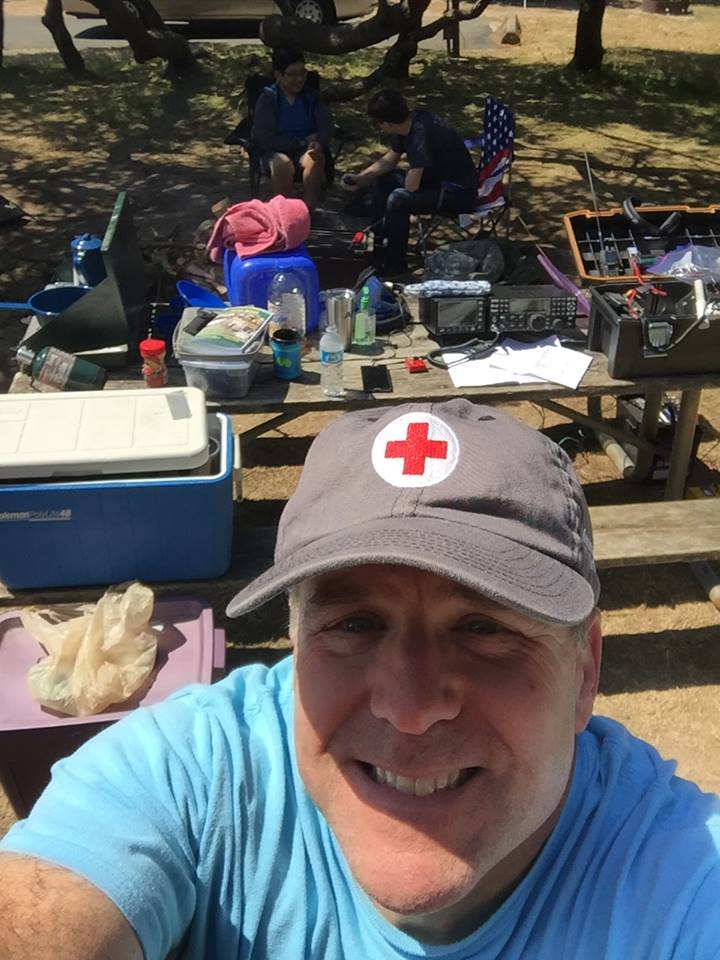 Joe taking a selfie with his kit.
"I'm pretty comfortable with it," assures Joe as he explains what
is in his 72-hour kit: water, Meals Ready to Eat (MREs), shelter, radios,
knives, rope, and the list goes on. There were a few items he did not use
during the overnight experiment but that are still important to keep in his
pack: toilet paper, extra radios and a pry bar. Despite having a kit fit for a king, Joe admits
that after his Camp Prepare! experience, he still found he needs to add to his
supply. He plans to include more flashlights.
As the night got dark, Joe says they spent the evening on their ham
radio talking to people from all throughout the country. In the aftermath of a disaster,
we will be relying on the skills of ham radio operators. Cell towers and phone
lines will likely be destroyed and the more primitive ham radios will become a
communication lifeline for communities
across the region.
Overall, Joe says taking a trial run before the "Big One" was a
worthy venture. "No matter how ready you
think you are, we can all use more practice."
Kathleen and Christine –
Kathleen and
Christine Elliott were ready to camp overnight on August 6
a full
six hours early. They had a noon
appearance on Portland's Channel 2 News (KATU)
to talk about Camp Prepare! and they were ready for their moment in the
camping spotlight. Their three-person tent was set up in the Elliott family's
yard, for all their neighbors to see, and it became a bit of a spectacle.
Passersby stopped to chat and see what the camping set-up, complete with a
picnic table, water jug lantern, and first aid kit was all about.
Kathleen
explained that she and her family might actually camp out in their fifth-wheel
trailer, in the event of a disaster, but they couldn't resist the opportunity
to use their tent for this trial run.
Plus 10-year-old Christine was having a great time relaxing inside the
tent, reading a library book.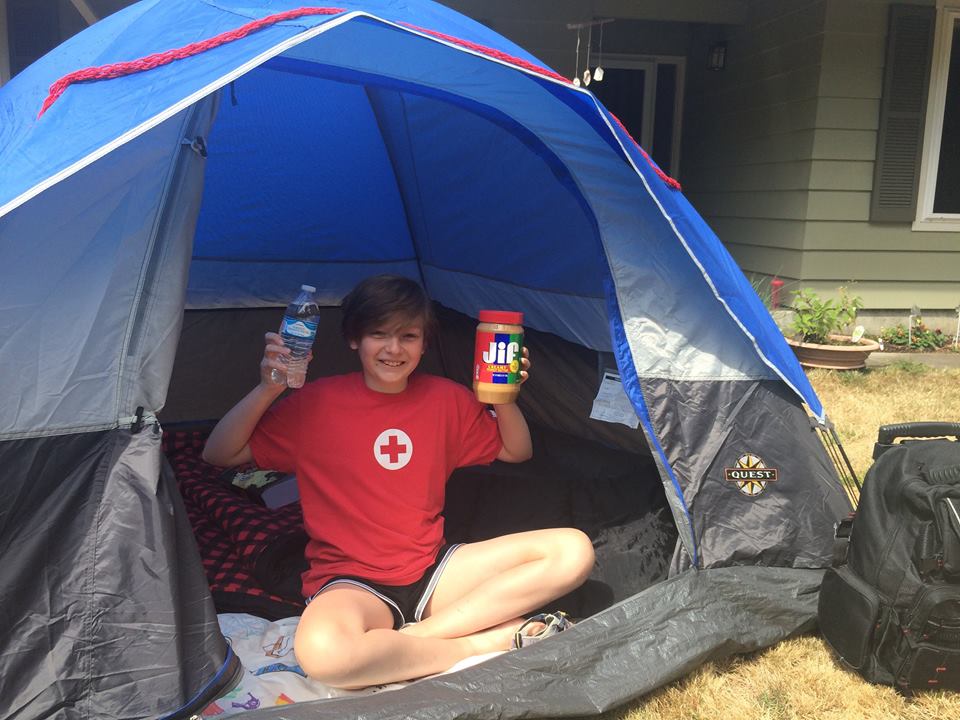 Christine with the essentials – water and peanut butter.
In her
interview with Channel 2, Christine explained she understood the purpose of
Camp Prepare! was to help make the worrisome topic of a disaster, less
scary. "Camping is fun, and we will
basically be camping," she remarked to the reporter. Both she and Kathleen were interviewed about
the contents of their kit (a list of supplies is conveniently located at
www.redcross.org/PrepareOutLoud) and why
they are camping out. In a simple and
profound response, Christine summarized why the event was an important one to
participate in: "We're practicing using our kit. Practice makes Perfect."
The Red
Cross will hold Camp Prepare! again next year to encourage people throughout
the Cascades Region to take a trial run before the "Big One."
To see photos from others who participated in Camp Prepare! and the #CampPrepare social media movement click here.
To view media associated with Camp Prepare! click on the links below.