RED CROSS HOLDS FREE EARTHQUAKE PREPAREDNESS PRESENTATIONS ACROSS OREGON THIS FALL
RED CROSS HOLDS FREE EARTHQUAKE PREPAREDNESS PRESENTATIONS
ACROSS OREGON THIS FALL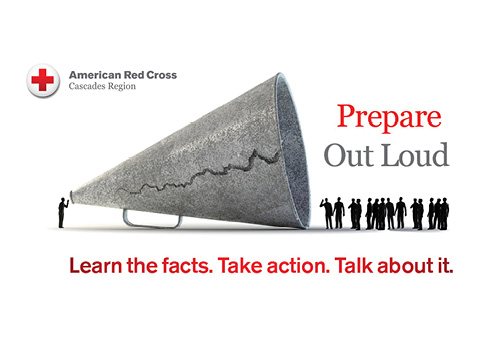 September is National Preparedness Month and the American
Red Cross is encouraging preparedness by kicking off a series of Prepare Out
Loud presentations to help communities be prepared for disasters like a 9.0
Cascadia earthquake. The Red Cross Prepare Out Loud presentation directly
addresses the seismic significance of the Cascadia Subduction Zone and what to
expect following an earthquake of this magnitude. Following the presentation,
attendees will understand the steps they can take now to prepare and the
central role their actions and voices play in building our community's
resilience.
"We can rise to the challenge of a Cascadia
earthquake," said Amy Shlossman, CEO of the Red Cross Cascades Region.
"First, we must understand the risks we face, the steps we can take now to
prepare and why it's so important to share our preparedness actions with
others. Prepare Out Loud gives attendees the tools they need to get ready for
disasters big and small."
The presentations, which start on September 22 in Salem,
will be held in the following cities on the following dates: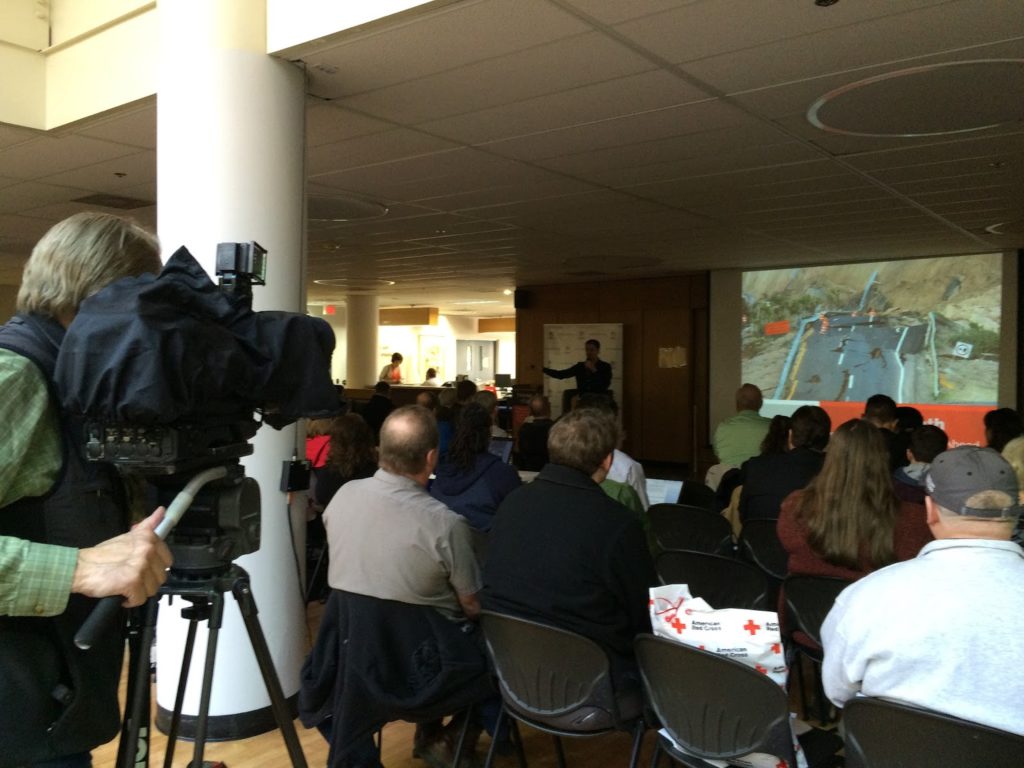 -Salem on September 22: Presented by NW Natural in
partnership with PGE
-Tillamook and Manzanita on September 30
-Corvallis on October 4: in partnership with Samaritan
Health Services
-Medford on October 6: in partnership with Asante
-Eugene on October 11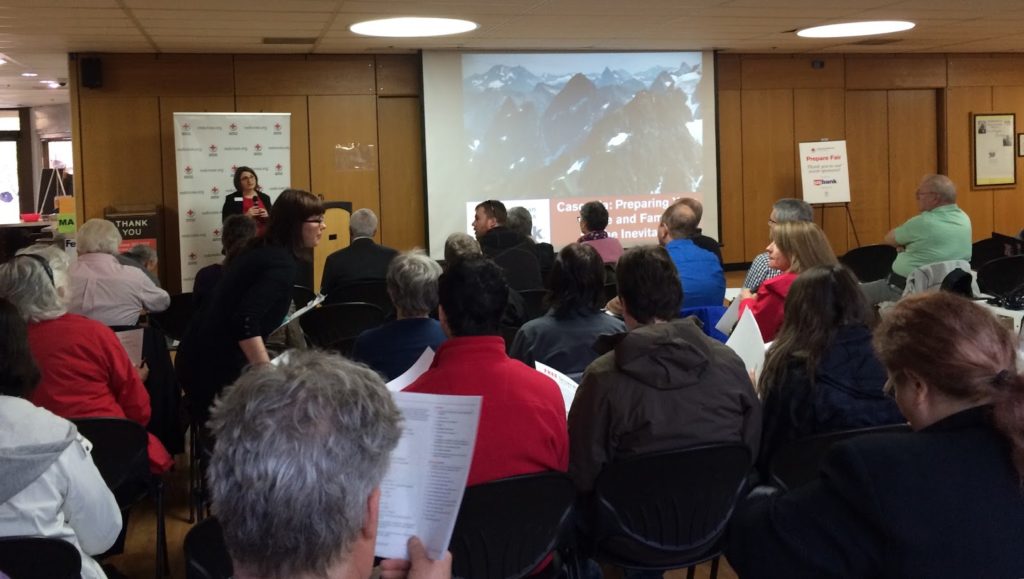 -Portland on October 20 in conjunction with the Great
Shakeout: Presented by Bill Naito Company in partnership with Leatherman and
Parr Lumber
-Bend on November 7
The Prepare Out Loud presentation covers:
The science and history of the Cascadia Subduction Zone
Human behavior during disasters
What to expect during and after a Cascadia earthquake
How to prepare to quickly locate your loved ones following
a disaster
How much food, water, and supplies you will need to take
care of yourself and others
What others are saying about Prepare Out Loud:
99% of attendees have rated the presentation as
"excellent" or "very good"; 93% have found the presentation
material to be "very accessible"; and the majority of Prepare Out
Loud attendees described themselves as "motivated, inspired and
hopeful" after the presentation.
Visit www.redcross.org/PrepareOutLoud for more earthquake
preparedness resources, including a:
Disaster preparedness kit-building checklist
Instructions on how to make a family emergency plan
Preparedness tips for seniors
Preparedness tips for pets
Information about water sources and storage
Information on how to prepare out loud