Service to the Armed Forces Partnership in Action: Wells Fargo
The American Red Cross and its Service to the Armed Forces
(SAF) program relies on the generosity of partners in our community to provide
services and support to active military members and veterans.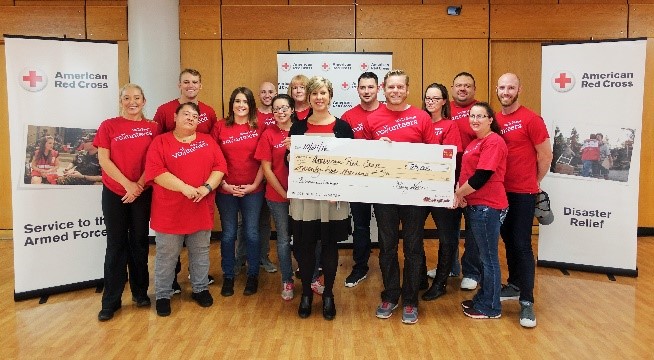 Our Red Cross partner, Wells Fargo, supports the work of the
Red Cross to stand beside military members and their families from the day they
enlist, throughout their career and beyond. Thanks to the generous support of Wells
Fargo, in the past year our local Red Cross in Oregon and Southwest Washington hosted
11 Reconnection Workshops to help service members and their children manage the
challenges that may arise after a loved one's deployment.
Additionally, the generosity of Wells Fargo and other
community partners made it possible for our local Red Cross to provide assistance
to military members on 700 different occasions in the past year. We held four
Oregon National Guard and Air National Guard Yellow Ribbon events to help
families cope with loved ones being deployed.
We supported veterans hospitals in Portland, Roseburg and Medford and a
clinic in Eugene by collecting and delivering toiletries and visiting
facilities.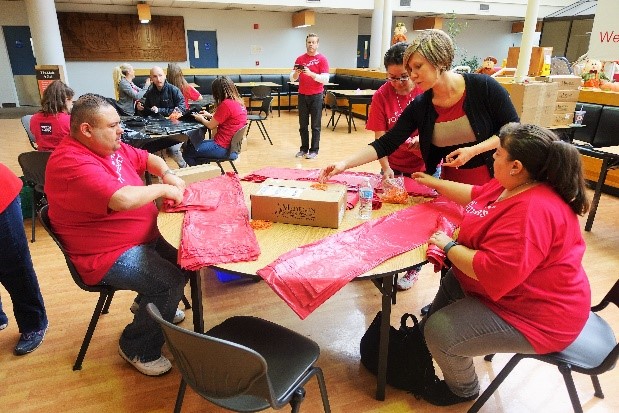 Wells Fargo continues to give back to the Red Cross in other
ways, including through their employee engagement program. Recently we welcomed a group of Wells Fargo employees
to participate in a variety of community service activities at our Regional
Headquarters in Portland. The group toured our facility, took a CPR course and
helped assemble blood collection kits for upcoming drives.

"The American Red Cross helps so many people in our
community. Wells Fargo is proud to partner with the Red Cross to support their
Service to the Armed Forces program and other programs through employee
engagement," said Andrew Tweedie, Community
Affairs Officer for Wells Fargo. "The Red Cross is there not only during
deployments, but also when military men and women return home, providing
assistance and support during every step of their service journey."

Thank you Wells Fargo for your support of our
military men and women through the Red Cross.