Virtual Reality: Virtual Case Work Underway; New Opportunities for Volunteers
The American Red Cross is using new techniques and
technology to help more people get quickly connected to resources following a
disaster. In addition to physically deploying volunteers to assist on the
ground at the site of a disaster, Red Cross volunteers may now deploy
virtually.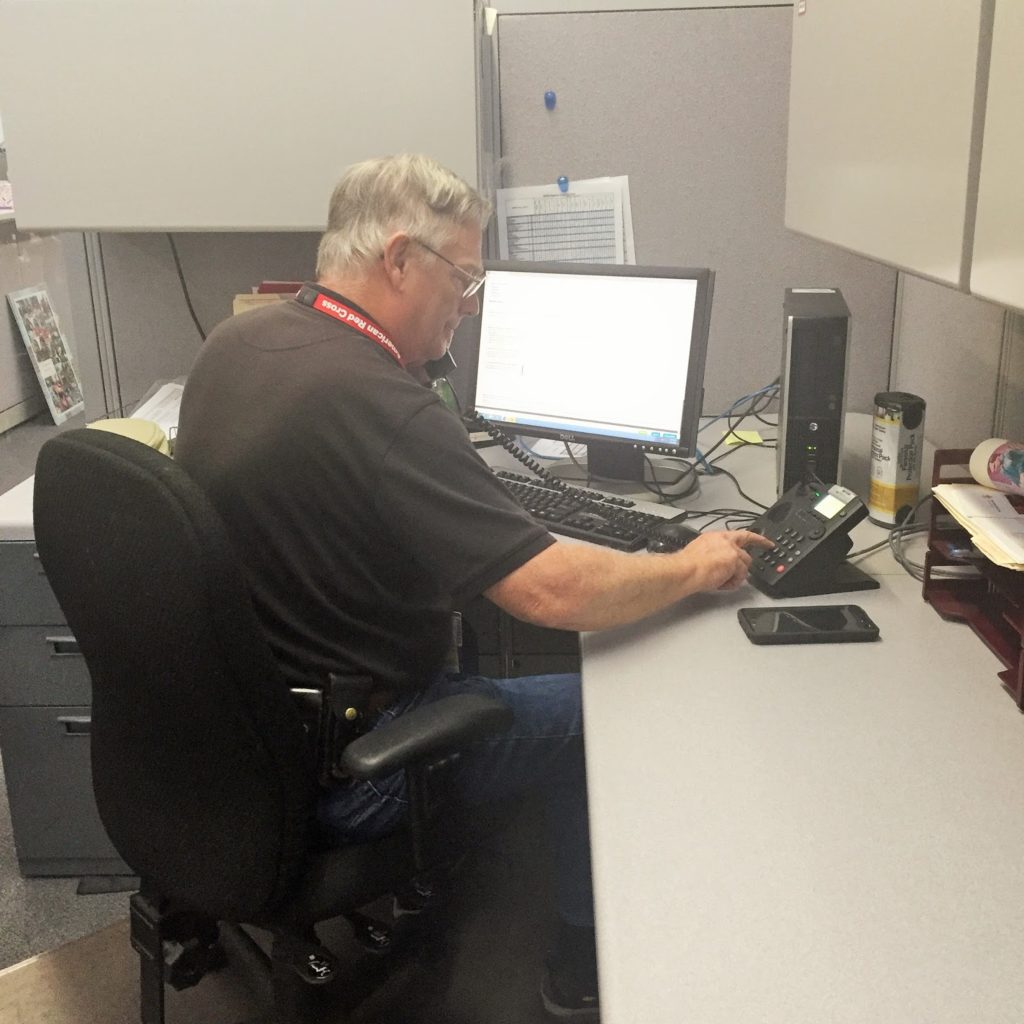 "Virtual case work is coming at a good time for people who
want to help with a recovery process, but who may be only able to help
occasionally – say for a period of five or six hours – instead of a whole day
or a week," says Jacob Greer, Disaster Workforce Engagement Manager for the Red
Cross Cascades Region. "This is an alternative to travel. We are exploring
options for doing this work virtually over the telephone and with help from a
computer."
Virtual case work means volunteers meet with clients, who
may be across the country, over the phone to address their immediate, unmet,
disaster-caused needs. Examples of
assistance may include resources for food, shelter, clothing and other basic
needs as well as facilitating a connection to longer-term recovery assistance
through government agencies like FEMA.
Greer states that the Red Cross has trained volunteers from
the Cascades region to do virtual case work starting in Texas and most recently
in support of the flooding in Louisiana.
"There are many benefits to virtual case work," he says.
"You can reach more affected people with fewer people on the ground. And as a
volunteer, you can support people and their needs from your own home with less
of an impact, potentially, on your life."
One volunteer who has managed a number of virtual cases in
Texas and in Louisiana is Terry Wynkoop, a registered nurse with 30 years of
emergency room, trauma and surgery experience. Wynkoop is the disaster health
services lead for the Southwest Washington Chapter of the Red Cross.
"In Texas, we used phones to talk with case workers and
clients and the Case Assessment System (CAS) to help the case work process,"
Wynkoop says. He believes that virtual case work can be beneficial – especially
if processes, systems and decisions can be made efficiently. Virtual case work
is meant to supplement traditional, physical deployment because in many health
services cases, Red Cross workers need to evaluate clients "face-to-face."
Wynkoop notes that sometimes it is important to determine in person whether a
client needs crutches or if he or she needs durable goods, such as medication,
glasses or hearing aids.
Greer agrees and says, "We are exploring alternatives to
traditional case work and seeking ways to get more people involved in helping
others – without the need for physical deployment – that's where virtual case
work comes in."