Red Cross Issues Cold Weather Safety Tips
Winter weather is here in Oregon and Southwest Washington and the American Red Cross urges people to be prepared.
BUILD A KIT
·
Be
sure you have non-perishable food items that can be eaten even if you lose
power.
·
Check
the batteries in your flashlight(s) and keep them easily accessible (avoid
candles).
·
Make
sure you have batteries in your radio (to receive information updates) and keep
a spare battery for your cell phone handy (also keep your phone charged).
·
Keep
extra blankets on hand or identify a safe alternate heat source if the power
goes out.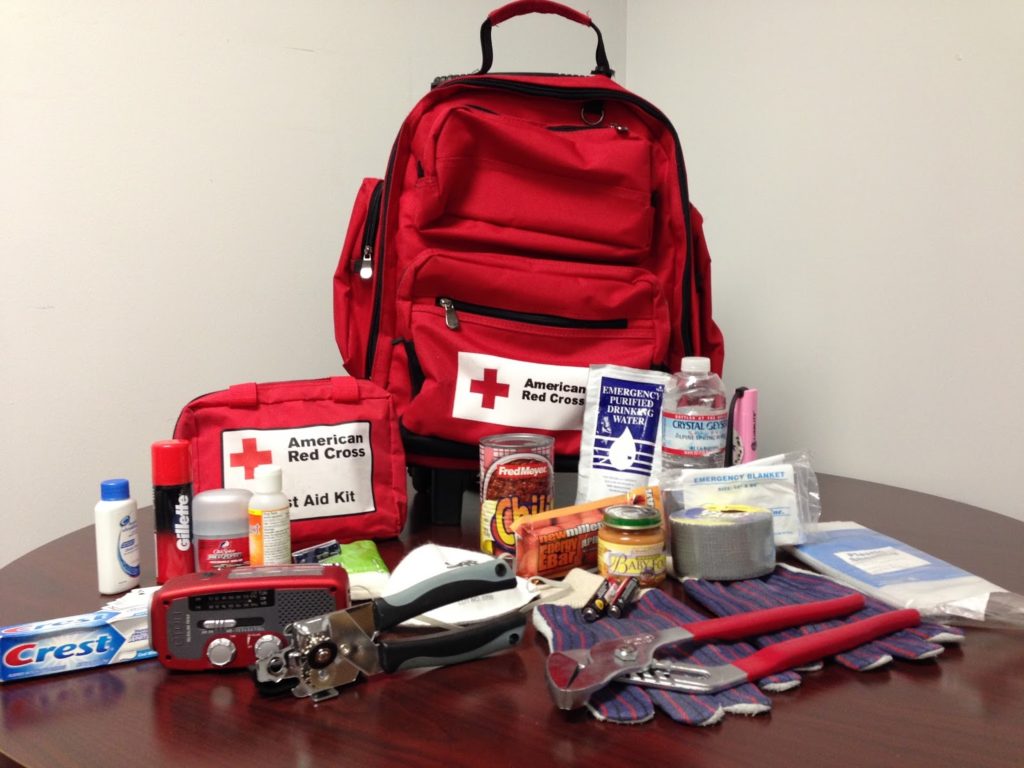 ·
If
weather does become severe and people are separated, make sure you have a plan
for communicating with your family and/or friends to let them know you are safe
and well.
·
If
you have pets, make sure that you have food and supplies for them and that they
have access to a warm and dry area.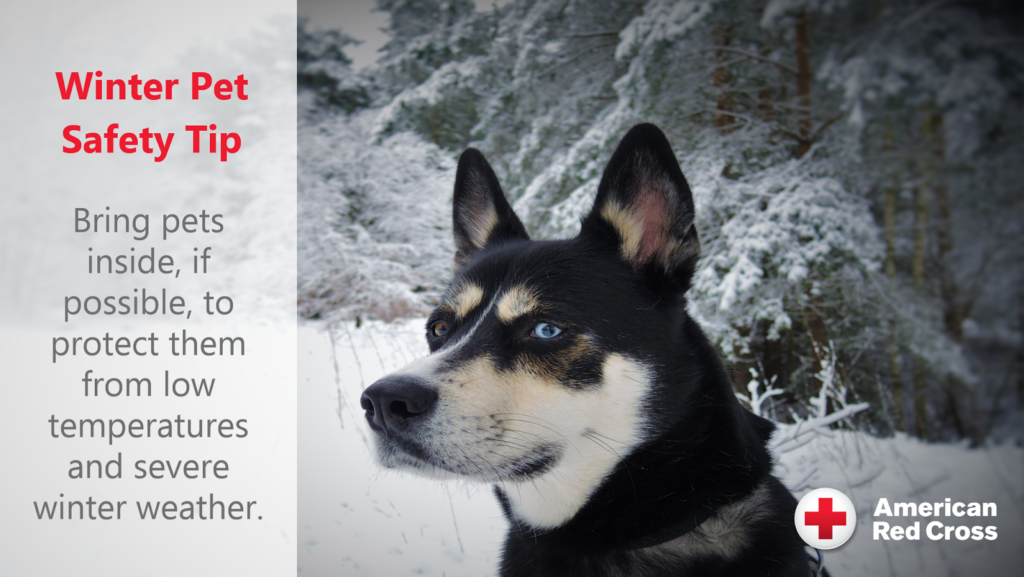 GET YOUR VEHICLE READY FOR WINTER
Make sure your vehicle is ready for winter
with a window scraper, shovel, kitty litter or sand in case you get stuck,
extra clothes and a
Disaster Supplies Kit
in your trunk.
Pack high-protein snacks, water, first aid kit, flashlight, small
battery-operated radio, an emergency contact card with names and phone numbers,
extra prescription medications, blankets and important documents or information
you may need.
DRIVING IN WINTER
While the Red Cross encourages you to stay off
the road if possible, if you have to drive in snow or freezing rain, follow
these tips about how to drive safely during a winter storm and what to do if
you become stuck in your vehicle:
·
Fill the vehicle's gas tank and clean the lights and windows to help you
see.
·
Pay attention to the weather forecast. Before you leave, let someone know
where you are going, the route you plan to take and when you expect to get
there. If your car gets stuck, help can be sent along your predetermined route.
·
If you have to drive, make sure everyone has their seat belts on and give
your full attention to the road. Avoid distractions such as cell phones.
·
Don't follow other vehicles too closely. Sudden stops are difficult on
snowy roadways.
·

Don't use cruise control when driving in winter weather.
·

Know that ramps, bridges and overpasses will freeze before roadways.
If you become stuck in
the snow or icy conditions:
·

Stay with the car and call for assistance. Do not try to walk to safety.
·
If you can, move your vehicle off the roadway. Stay with it – don't abandon
it. If you have to get out of your vehicle, use the side away from traffic.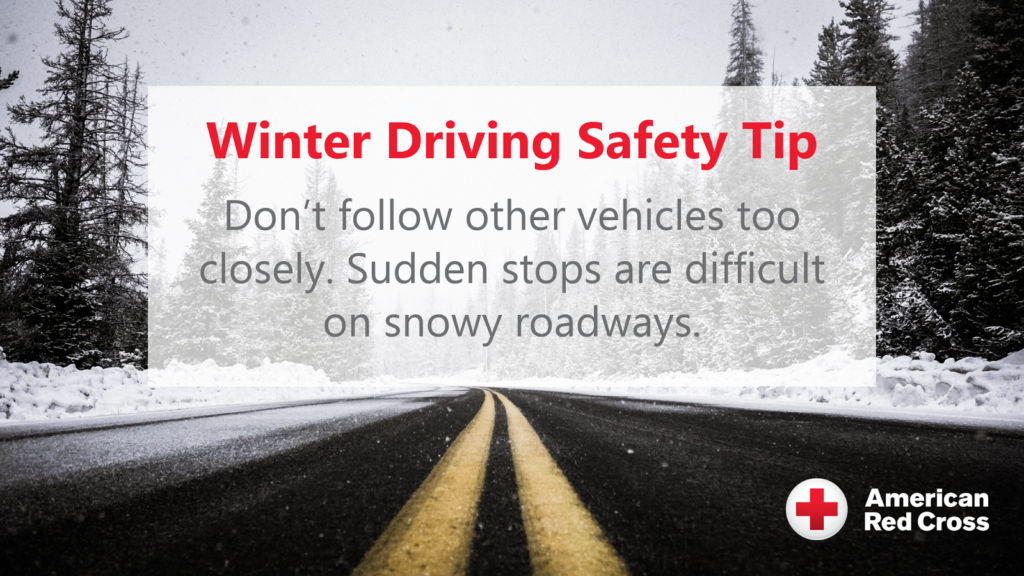 WEATHER ALERTS AND
FIRST AID TIPS

People can download the FREE Red Cross Emergency App for instant access to
winter storm tips and weather alerts for their area and where loved-ones live.
Expert medical guidance and a hospital locator are included in the First Aid
App in case travelers encounter any mishaps. Both apps are available to
download for free in app stores or at
redcross.org/apps
.
For
information on road conditions from the Oregon Department of Transportation,
visit
www.tripcheck.com
.

Top of Form
About
the American Red Cross
The American Red Cross shelters, feeds and provides emotional support to
victims of disasters; supplies about 40 percent of the nation's blood; teaches
skills that save lives; provides international humanitarian aid; and supports
military members and their families. The Red Cross is a not-for-profit
organization that depends on volunteers and the generosity of the American
public to perform its mission. For more information, please visit redcross.org/Cascades or visit us on
Twitter at @RedCrossCasc.