Cold Weather Safety Tips for Oregon and Southwest Washington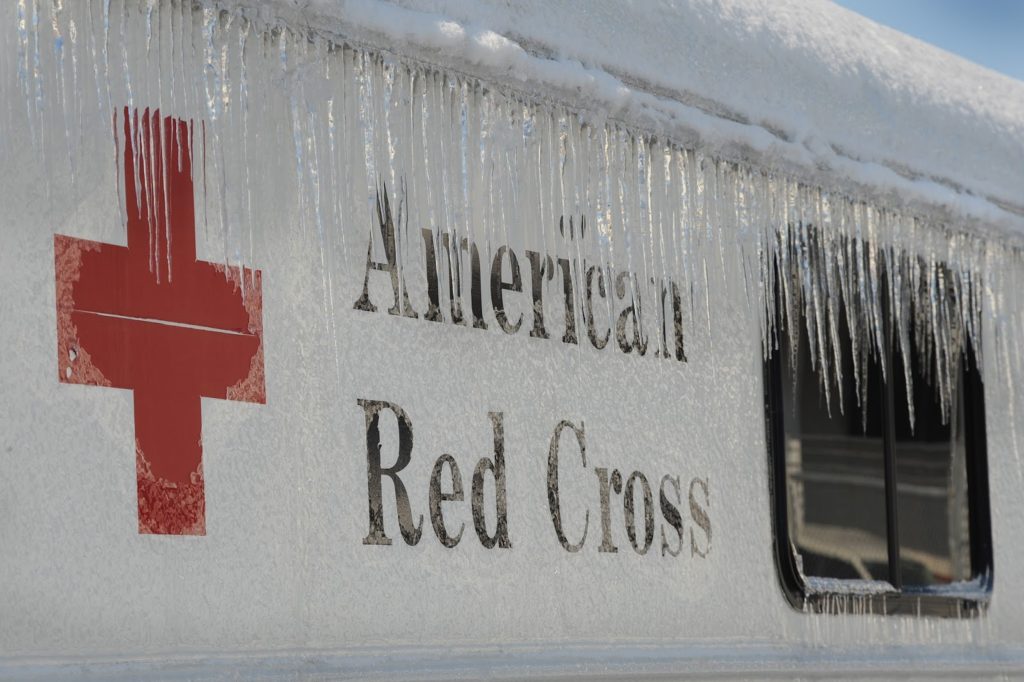 Winter has arrived in the Pacific Northwest and with it, many reminders that we need to be ready for cold weather-related disasters.
Now is the time to make sure you and your family are cold weather-ready. Prepare your home and pets for sub-freezing temperatures, be ready for any power outages that might occur and know how to keep yourself safe in a colder-than-usual environment.
Minimize outdoor travel. If you must travel, keep a disaster supplies kit in your vehicle. For more driving tips, click

here

.

Bring pets indoors. If they can't come inside, make sure they have enough shelter to keep them warm and that they can get to water that is not frozen. For more cold weather pet safety tips, click

here

.

In case of a power outage, make sure you have enough food and water stored to last everyone in the household until power has been restored. A three-day supply of food and water per person is recommended.

Use battery-operated flashlights or lanterns instead of candles (because it could be a fire hazard) during a power outage. Do not leave a burning candle unattended.

Have plenty of blankets and warm clothing available should you be without heat for an extended period of time due to a power outage.

Protect your pipes: Run water,

even at a trickle, to help prevent pipes from freezing.

Wear waterproof, insulated boots to keep your feet warm and dry and to maintain your footing in ice and snow.
Home Heating Safety
With cold weather here Oregon State Fire Marshal Jim Walker urges Oregonians to use heating appliances wisely, make sure they are in good working order and have them cleaned or inspected by a qualified specialist.
Portable Space Heaters
Only use portable space heaters with an automatic shut-off so if they're tipped over they will shut off.

Keep at least three feet of space between the heater and combustibles such as furniture, curtains, bedding and papers.

Inspect heaters for cracked or damaged cords, broken plugs or loose connections. Replace before using the space heater.

Plug portable electric space heaters directly into a wall outlet. Never plug them into a power strip or extension cord.

Turn heaters off when not in use, before going to bed or when leaving the room.
Fuel-Burning Space Heaters
If using a fuel-burning space heater, make sure it is designed for indoor use. Read all manufacturer instructions and make sure it is properly vented.

Allow the heater to cool before refueling. Refuel outside or in a well-ventilated area.

If you smell gas, do not light the heater, and do not operate any electrical switches or thermostats. Leave the building and call 9-1-1, the fire department or the gas company.
Fireplaces and Woodstoves
Have chimney and woodstove flues and vents inspected and cleaned every year. Check for creosote deposits, soot build-up and physical damage.

Always use a fireplace screen made of sturdy metal or heat-tempered glass to prevent sparks from escaping.

Clear the area around the hearth of debris, decorations and flammable materials.

Store kindling, fire logs and wood at least three feet from any heat source.

Use proper fire starters, such as newspaper, kindling or specially manufactured starters designed for indoor use. Never use flammable liquid, such as lighter fluid, kerosene or gasoline to start a fire.
Check holiday light strings to make sure they are in good condition.

Don't use anything with frayed electrical cords.

Never leave cooking food unattended. If you must leave the kitchen, even for a short period of time, turn off the stove.

Install smoke alarms on every level of the home and outside each sleeping area, placing them on the ceiling or high on the wall.

Get new smoke alarms every ten years.

Make a plan: you may only have two minutes to escape when a fire occurs. Know two ways to escape from every room and designate a safe place to meet outside the home in case of a fire.
Weather Alerts and First Aid Tips
People can download the FREE Red Cross Emergency App for instant access to winter storm tips and weather alerts for their area and where loved-ones live. Expert medical guidance and a hospital locator are included in the First Aid App in case travelers encounter any mishaps. Both apps are available to download for free in app stores or at
redcross.org/apps
.
For information on road conditions from the Oregon Department of Transportation, visit
www.tripcheck.com
.