"My whole life I've
heard about the Red Cross, but I have never experienced it. This could have
easily been a stressful place but the Red Cross is so organized, planned out
and they have a whole lot of love and experience and they work extremely hard
to make sure we are taken care of." – Gary, a Red Cross shelter resident.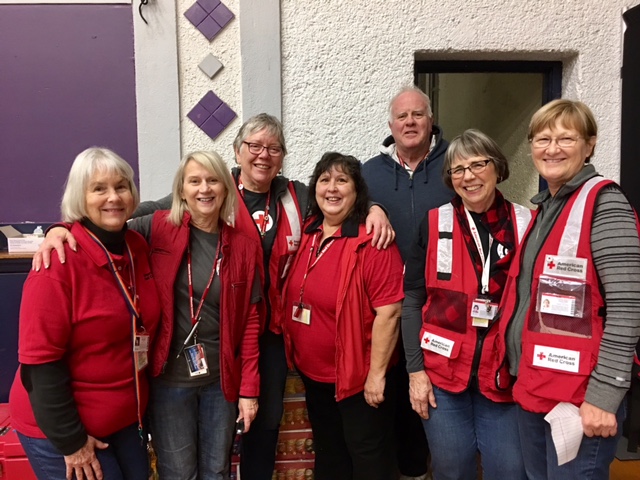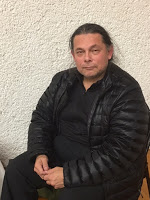 Gary
In addition to responding to more than 40 disasters in the first two weeks of 2016, the Red Cross Cascades Region stood up and operated a
shelter in for 65 residents displaced by an apartment
fire at Hotel Alder, a low-income housing complex in Portland.


More than 100 Red Cross volunteers provided
400 overnight shelter stays, served over 5,000 meals and snacks, opened nearly 70 cases to provide recovery assistance and distributed hundreds of other items to aid residents in their long-term recovery.



Many volunteers stayed in the shelter through a significant winter storm to ensure that the shelter's residents would be provided for during snowy conditions. The extent of their compassion and dedication is evident to residents.
Several people staying at the shelter were eager to express their gratitude for the seemingly endless support Red Cross volunteers have provided
for them.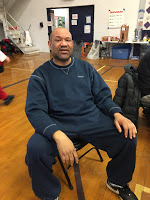 Eric
"I have no one here
in town, no one to check on me, there is no other help," said Eric, a resident
at the shelter. "The Red Cross is my help."
Eric said he isn't sure where he would be without the help
of the Red Cross. He expressed his gratitude many times to just about anyone
who would listen.
"A few volunteers went out of their way to comfort me after
seeing I was depressed after the fire. After that, I haven't felt depressed
since!"
Cathy, another resident displaced by the fire at Hotel
Alder, wants the community to know that the Red Cross is the "real deal."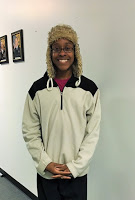 Cathy
"I wanted to say that the Red Cross is really true to what
they do and what they are about," Cathy said. "Because sometimes when people
donate to organizations they don't even know where their money goes, they don't
even know if it goes to what they say it is going for, but for the Red Cross it
really is about helping people in times of need. And the volunteers, they are
really here doing what they have signed up for and committed to. From day one
the Red Cross has done so much—they found us a place to stay, they got us food,
they got us clothing, they reached out and tried to help the best that they
can."
The general sentiment among residents at the shelter is that
even though they may be going through a particularly difficult time,
they feel positive and hopeful about the future. Shelter resident Melvin said
that he feels prepared for whatever may come next for him once he leaves the
shelter.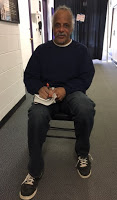 Melvin
"The Red Cross has given me the resources to move forward,"
said Melvin. "They're helping me out and
I couldn't ask for anymore than what they have given me."
The generosity, positivity and authenticity shown by Red
Cross volunteers has even inspired some residents to consider becoming
Red Cross volunteers in the future to be able to give back the same kindness
they have received.
"The compassion of the volunteers is kind of rubbing off
on me," said Eric. "This is a whole other level of love that I have learned and
I'm going to use it. I owe it to the Red Cross and to myself to give back."