Fire Victims Find Relief with the Red Cross
"The
things I was worried about—I don't have to worry about. It really made the
process a lot easier." – Rick, Red Cross shelter resident.
January 6, 2017
—
After an extremely busy week responding
to 15 home fires, a winter storm related disaster and operating a shelter for
residents affected by power outages in Cave Junction, the Red Cross in Oregon
and Southwest Washington is helping more than 60 people displaced from their
homes by an apartment fire. On the afternoon of January 4, 2017, a three-alarm
fire broke out at the historic Hotel Alder, located at SW Alder St. and SW 4
th

Ave in downtown Portland. The building is a 96-unit low-income housing space
managed by Central City Concern, a Portland nonprofit dedicated to ending
homelessness.
Fire crews were able to put the
fire out quickly and all residents of the building were safely evacuated. Within
hours after Portland Fire and Rescue put out the fire, the Red Cross mobilized
to set up a temporary shelter for those displaced. As of Friday morning, more
than 700 meals and snacks had been served to displaced residents by 70 Red
Cross shelter workers. This is the largest shelter operation the Cascades
Region has staffed in recent years.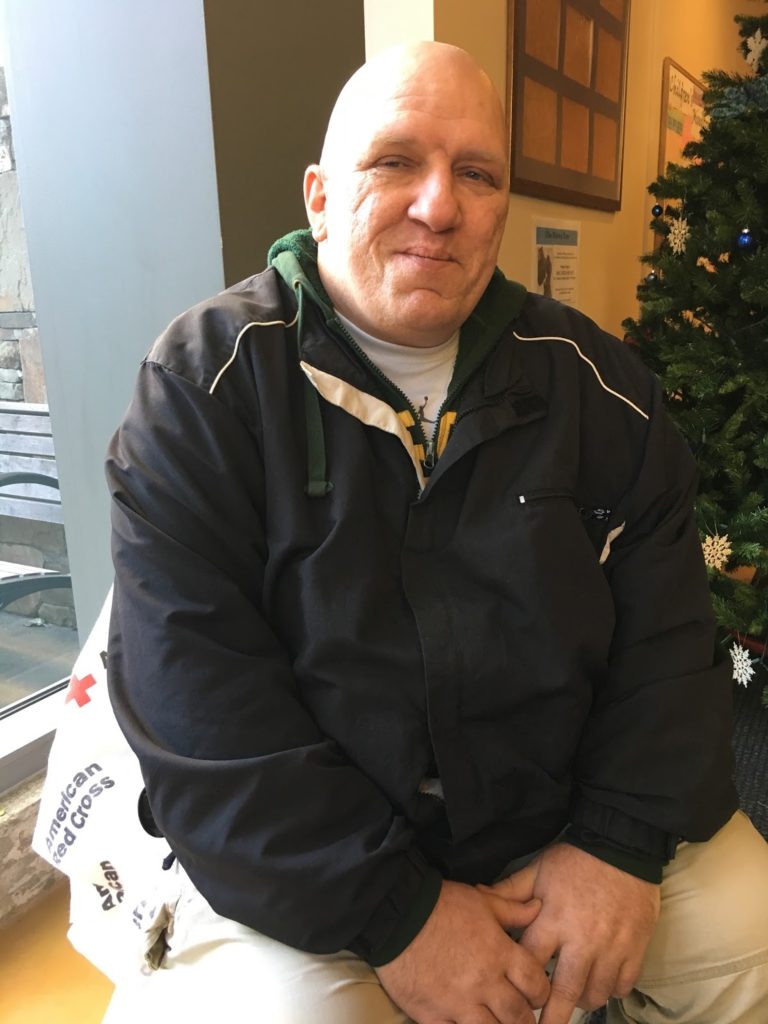 Rick
Rick, a SW Alder resident, was at
work just down the street when a friend called to tell him his home was on
fire. He said he couldn't believe it and was immediately concerned about where
he would go for shelter, but his stress faded when the Red Cross stepped in to
help.
"These people are just awesome,"
said Rick. "It's hard to put into words how impressed I am."
Although the fire was a shocking
and stressful experience, Rick said that he was relieved by the resources
available at the Red Cross shelter. "The things I was worried about—I don't
have to worry about," he said. "It really made the process a lot easier."
In addition to providing shelter
and food, the Red Cross is working to replace residents' prescriptions and
health equipment lost in the fire, as well as address residents' medical needs
related to the disaster. The Red Cross
is working closely with Multnomah County Animal Services to ensure the
residents' pets and service animals have a safe and warm place to stay close to
their owners.
The operation—from shelter, to food,
to health-related assistance—is being operated by a disaster workforce 70+
people strong. Scott Fine is helping to address medical needs of
residents.
Fine, a retired firefighter and EMT
and a member of the Medical Reserve Corps, has been volunteering for the Red
Cross for about six months.
Scott has previously deployed to
West Virginia and Louisiana to assist with relief operations for two separate
major flooding events.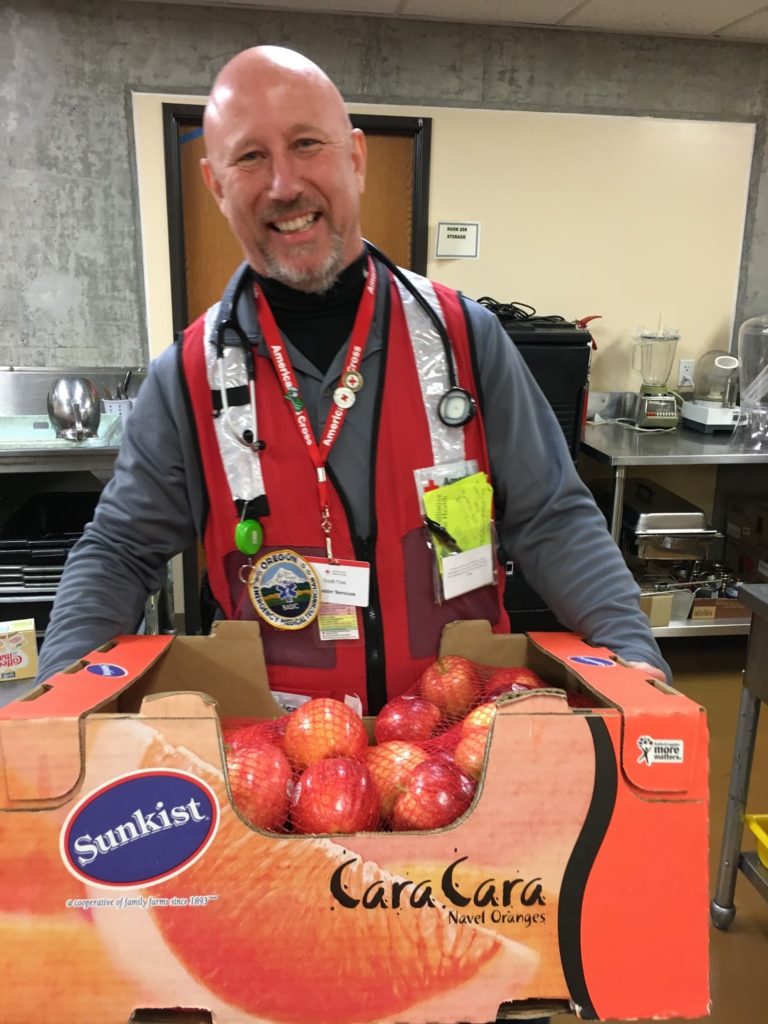 Scott Fine
"It's been an amazingly
positive experience working with a group of folks that are committed to helping
others," Fine said.
This week, Scott cut his vacation
short so he could help out at the shelter set up for SW Alder residents. He's
meeting one on one with people to help them replace prescriptions and address
medical needs.
"This is a unique situation with
such a large number of clients at once," Fine said. "Most of them have medical
needs and we're working to address those needs quickly."
"It's amazing watching people come
together in a time of need," said Scott, speaking of his experience working in
the shelter this week. "Although it's a lot of work, it's very enjoyable at the
end of the day to know that you made a difference."