The Red Cross relies almost entirely on its network of volunteers
to deliver relief at disasters, facilitate emergency communications for members
of the armed forces, deliver preparedness education and maintain a stable blood
supply. From the Oregon Coast to the Columbia River Gorge and from Vancouver,
Washington, all the way to Medford, Oregon, our volunteers are central to our
services and our mission to prevent and alleviate human suffering.

They answer phone calls at 2 a.m. ready to
respond to help people who have lost everything in a home fire.

They drive across the country in an emergency
response vehicle to bring relief to people affected by severe hurricanes. They teach
their neighbors lifesaving skills like CPR and First Aid. We are continually honored
and inspired by the people who dedicate their time and talent to the American
Red Cross.
The Red Cross in the Cascades Region serves Oregon and Southwest
Washington and is home to over 2,500 incredible volunteers.

In 2016, these selfless individuals responded
to 630 disasters by staffing more than 800 emergency shelters; installed nearly
6,000 free smoke alarms in homes that needed them and trained more than 80,000
people in lifesaving First Aid and CPR classes. They provided more than 2,500
emergency services to members of the military and their families and they truly
make a difference in our community every single day. Below are just a few of
their stories.
Northwest Oregon –Sue
Swift from Salem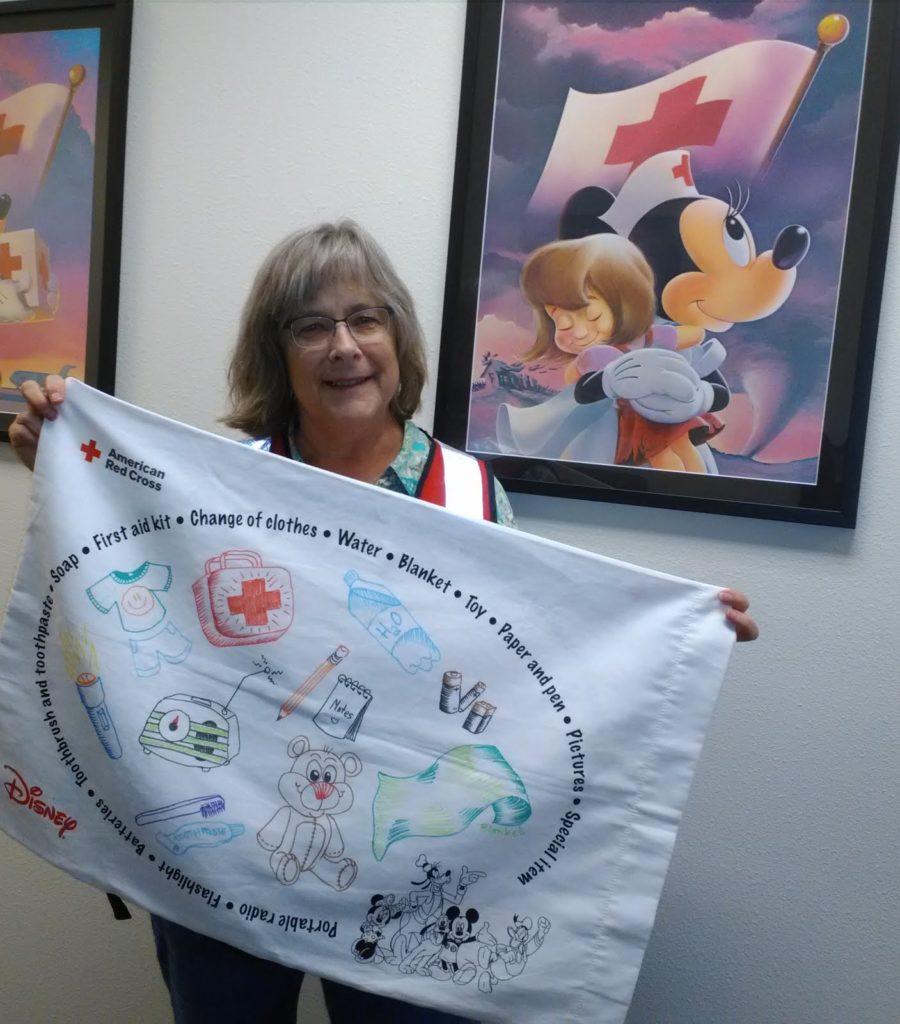 Sue Swift, from Salem, Oregon, has been volunteering since
2015. Shortly after she became a volunteer, Swift said she found her niche in
teaching children the importance of disaster preparedness. Swift has been
instrumental in bringing the Pillowcase Project, a Red Cross youth preparedness
program, to more than 1,400 elementary-aged children in the Salem area since
she first became a volunteer.

She works
with schools all over Marion, Polk and Lane counties to set up presentations
for children in grades three through five and teaches them how to be prepared
for disasters of all kinds, including earthquakes and home fires.
"I feel like I make a real difference with the kids and
their families through the Pillowcase Project," Swift said. "The kids get
really excited, and they have fun while learning important knowledge and skills
that they can use and share the rest of their lives."
Sue also brings preparedness information to adults and their
families through the home fire campaign but helping to install free smoke
alarms in homes that need them.
"It makes all the difference when you see the joy, peace and
thankfulness people have after hearing about the simple ways they can be
better-prepared for disasters," Swift said.
Southwest Washington
– Marc Berry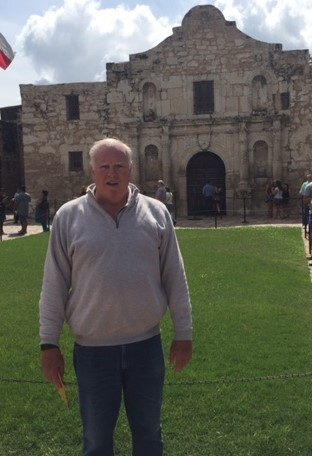 Although he lives in Mosier, Oregon, Marc Berry volunteers
as part of the Southwest Washington Chapter of the Red Cross Cascades Region. A
volunteer since 2003, Berry is largely involved in Disaster Action Team
activities, responding to home fires and other local disasters in the Columbia
River Gorge area. He has also been on several national deployments and he tends
to step in any time there is a need for help installing smoke alarms in homes
that need them in the Southwest Washington area.
Berry also plays a large role in working to grow the Red
Cross network in Southwest Washington and in the Columbia River Gorge. He
enthusiastically shares his Red Cross experiences and his passion with his
friends and neighbors any chance he gets to try to encourage them to volunteer.
When asked what he found most meaningful about his volunteer work, Marc said,
"It is a very rewarding experience and when you see people in times of great
distress and you are able to be a part of their recovery and help them get back
to normalcy, it's just a really great feeling."
Southwest Oregon – Donda
King, Roseburg, OR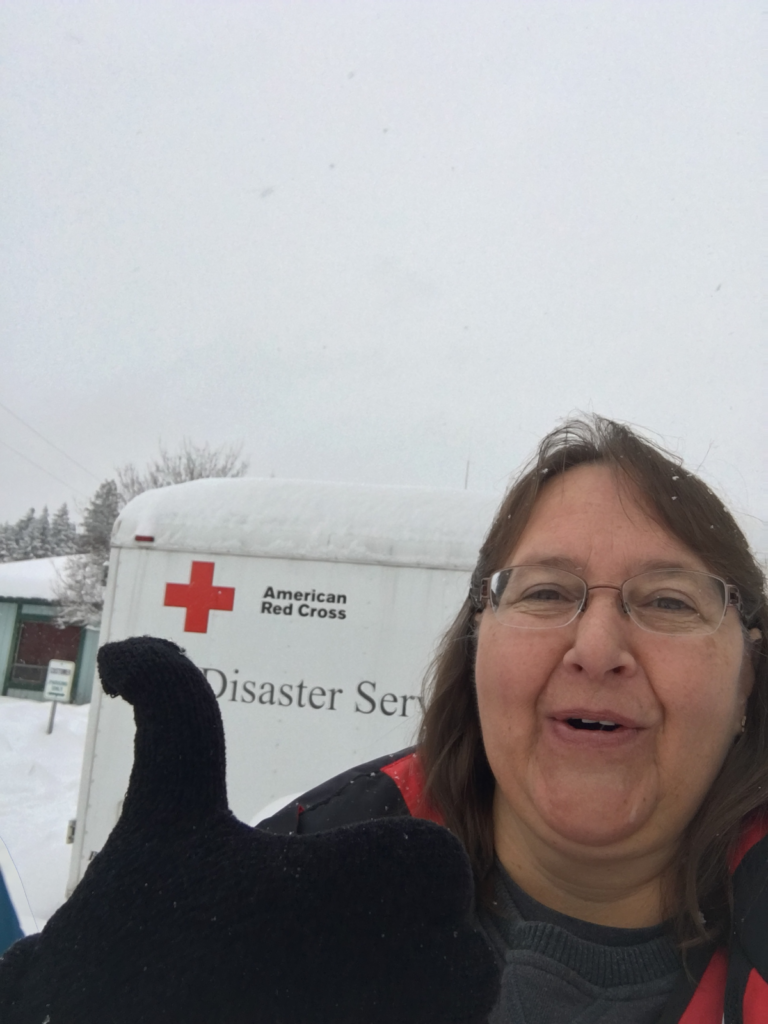 Donda King was familiar with the Red Cross long before she
became a volunteer more than 30 years ago, when her job frequently brought her
into contact with Red Cross disaster responders. After witnessing the love and
care administered by the Red Cross to victims of home fires and other local
disasters, when a volunteer recommended that King consider joining the Red
Cross, first as a board member and later as a volunteer, she didn't hesitate.
"My volunteer position lets me do what I love to do," King
said. "I work full-time and the work I do for the Red Cross is totally
different from what I do during my day job. It allows me to do something
totally different that I really enjoy."
In addition to supporting Disaster Action Team responses,
King is a Red Cross course instructor and she has deployed as a shelter worker
to a number of national disasters. "The type of people you meet volunteering
for the Red Cross are so amazing," King said of her experiences with other Red
Cross volunteers while on deployment. "The way they come together and work as a
group is inspiring. It's just a great group of people doing a lot of good
work."
Central and Eastern
Oregon – Jack Crowell, Bend, OR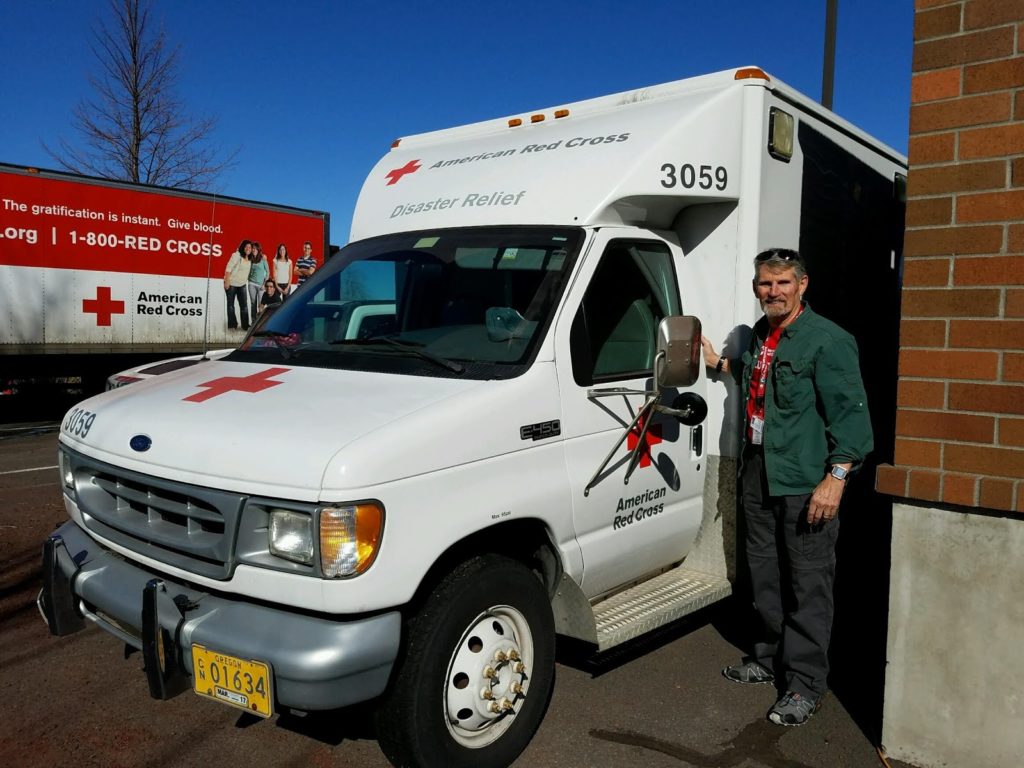 After a long career first as a service member in the U.S.
Navy and then as an administrative professional, Jack Crowell wanted to be able
to do work that he could feel good about that allowed him to give back to his
community on a regular basis. Two years into his volunteer career with the Red
Cross, Crowell is now the volunteer team lead for the home fire campaign in the
Central and Red Cross' Eastern Oregon Chapter. In addition to heading up
various home fire campaign events, Crowell also volunteers as a blood courier,
delivering blood from donation centers to hospitals, and he deployed nationally
to assist with the Hurricane Matthew and Oroville Dam responses in 2016. He is
also a Disaster Action Team member and responds to home fires and other local
disasters in the Bend area.
When asked why he continues to give back to his community
through the Red Cross, Crowell said, "It's an enjoyable thing to do, to be able
to help people when they really need it. It's a great experience, especially
when you get the chance to develop some comradery with your fellow volunteers
and when you see how appreciative people are of the things you do for them.
It's very rewarding."
Volunteers – we appreciate YOU!