Sounding the Alarm in Portland
Jimi
Hardin was exhausted after a long day of fishing on the Washington coast. He
caught several salmon and had started to smoke them on the evening of June 20,
2016. After making sure the smoker was working properly, he dozed off, dreaming of the fish he would soon enjoy with his girlfriend, Stevie Mercer and friends in the coming days. But his
bounty would never be shared. The next thing he knew, it was 3:30 a.m. When
Jimi opened his eyes, still foggy from sleep and looked outside through a
nearby window, the eerie glow of orange flames stared back. He opened his eyes
wider, wondering if it were a bad dream. The flames were real—his home was on
fire.
Still
in a daze, Hardin called out to Stevie, his son and his son's friend to
get out.
"I didn't even recognize
his voice and it bypassed my brain and went straight to primal brain I think
and I jumped out of bed, I ran down the stairs and out the door, like we had talked about," said Stevie Mercer, Jimi's girlfriend and owner of the home where the fire occurred.


Up until that point, the home's windows had kept the smoke outside but
just as suddenly as the fire had erupted, the glass in the windows blasted into
the house, exploding from the heat of the fire.
"It was like a tornado, it just
happened so fast," recalled Hardin. "By the time I got to the front door, there
was fire on three sides of the house."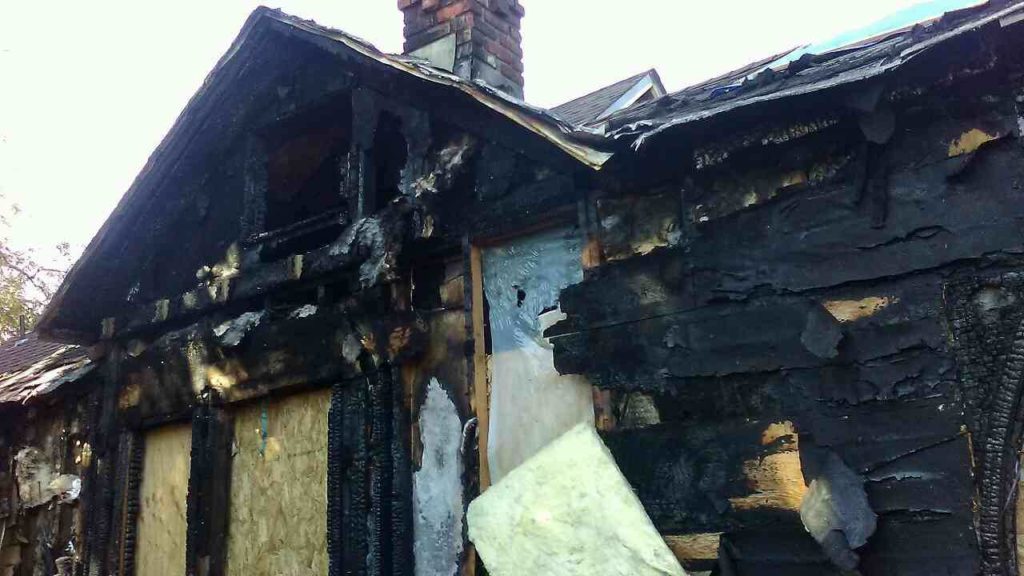 The Charred Remains of Jimi and Stevie's Once-Lovely Home
Hardin's
son and his son's friend escaped through one of the bedrooms while Stevie made it safely to the backyard with their two dogs. Hardin remembers
watching the fire consume nearly the entire house.
A
neighbor called the fire department. Crews quickly responded, and the fire was brought
to a smolder, but not before it rendered the home a total loss. Hardin and his
family stood helplessly in the street, wondering where to turn next. That's
when Red Cross volunteers arrived.
"The coals were still hot when you
came and you told us that everything was going to be okay," Hardin said. "We
were still in shock and didn't know where to turn. It was so comforting and encouraging. It let
us know we were going to get through this."

The visit on the night of the fire
was not the first time the Red Cross had been to Hardin's home. A year earlier, volunteers had come to his
neighborhood and installed free smoke alarms. They also explained fire safety
and helped Hardin develop a fire escape plan. He says this plan is the reason
everyone escaped their home fire safely.
"We had never talked about what to
do until the Red Cross came to install smoke alarms," Hardin said. "I
wouldn't have thought about it before that. When the fire happened and I
screamed for everyone to get out, we all went into motion and everyone got out
and knew what to do because we had had that conversation."
"A lack of hesitation is
what saved us,"
Stevie said. "
Maybe we would have made it out based off what we had talked
about years ago, but the fact it was fresh in our mind [because of the Red Cross visit] and we had gone over it,
made a crucial difference."
Thankfully, Hardin and his family
escaped the fire in their home unharmed. Many people are not as fortunate – an average of seven people die every
day in home fires. That's more deaths than hurricanes, floods and tornadoes. Since
2014, the Red Cross has been working to reduce the number of deaths and
injuries caused by home fires. The Red Cross has installed more than 13,000
smoke alarms in homes that need them in Oregon and Washington alone.
Nationwide, Red Cross efforts have saved 350 lives so far with these efforts.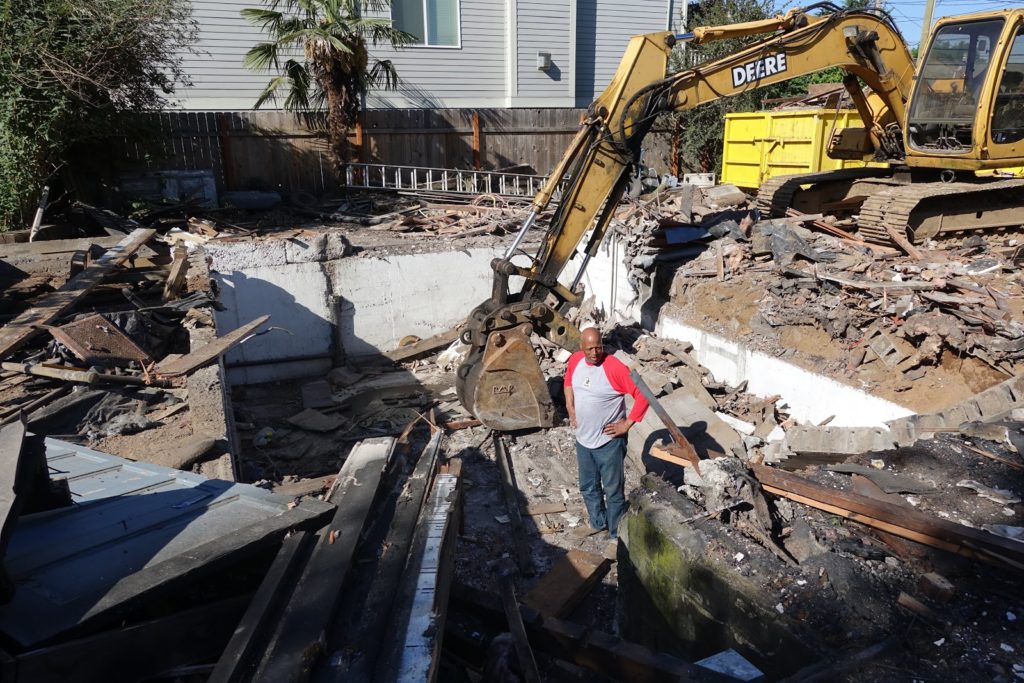 Surveying the Damage
Jimi and Stevie continue to rebuild their life. More than a year after the fire, they are still cleaning up the lot and preparing to build a new home. But they say the
experience of losing their home was not in vain. Jimi and Stevie want to share their experience
in order to educate others on the importance of having smoke alarms installed
and a home fire escape plan in place.

"I think it's really important
that people understand the gravity of what can happen and how quickly it can
happen," said Hardin. "I'm just really grateful that we had met with the
Red Cross earlier and for the service they provided. Thanks to the Red Cross,
the escape plan was in the back of our minds when the fire happened."
Hardin says he's now a fan of the
Red Cross for life.
"You guys are awesome," Hardin said.
"Just a beacon of light at the end of a dark tunnel. Thank you for being who
you are and doing what you do."