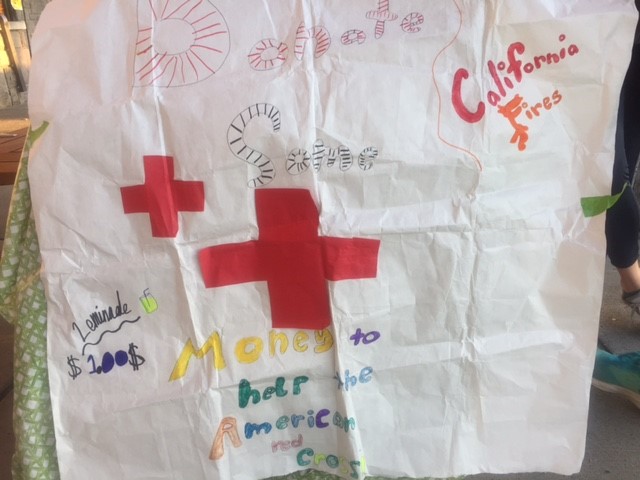 "Lemonade for sale!" is something you'd expect to hear
from entrepreneurial kids during the hot summer months, not in the middle of a
chilly October weekend. Yet outside their neighborhood QVC in Camas,
Washington, a group of young friends were doing something to help the victims
of the destructive fires that swept through Northern California. Young sisters Anastasia
(11 years old) and Katerina (8 years old) Aizen were struck by the overwhelming
devastation they were seeing on the news and "thought maybe we could help."
By mid-October 2017, there were 11,000 firefighters
battling the blazes and trying to gain ground on the 15 major wildfires tearing
across California. These ferocious fires
scorched over 217,000 acres and destroyed more than 5,700 structures.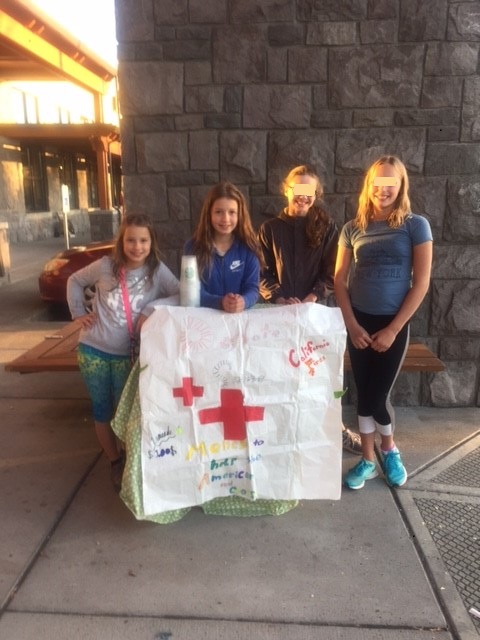 Left to Right: Katerina, Anastasia, and Friends
With their friends, the Aizen girls put together a
lemonade stand outside their local grocery store. A hand-made banner decorated
the table explaining what the girls were doing. Throughout the three days the
stand was open for business, the girls sold hundreds of cups of lemonade for $1
each. Customers flocked to it, helping the girls raise over $200 to support the
American Red Cross's relief efforts in Northern California.
"We felt good about helping others this way,"
explained Anastasia. "Since we can't donate blood yet, we wanted to do
something to help."
We believe these girls are future American Red Cross
volunteers in the making. Thank you girls for your generous spirit and willingness to help others!
About the American Red Cross
The American Red Cross shelters, feeds and provides emotional
support to victims of disasters; supplies about 40 percent of the nation's
blood; teaches skills that save lives; provides international humanitarian aid;
and supports military members and their families. The Red Cross is a
not-for-profit organization that depends on volunteers and the generosity of
the American public to perform its mission. For more information, please visit
redcross.org/Cascades
or find us on Facebook at
Facebook.com/RedCrossCascades
,

and find us
on Instagram at
@RedCrossCascades
.