Sound the Alarm: You Are Invited to Our Three Community Events!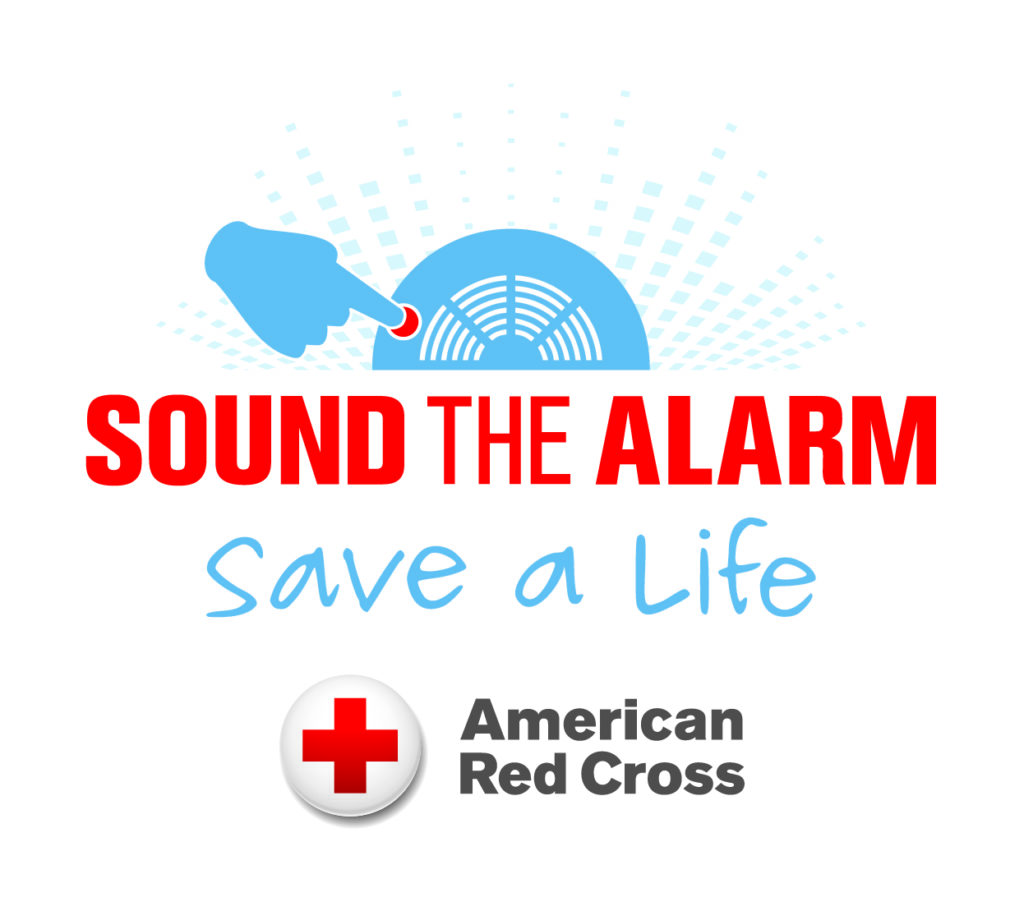 In April and May of 2018, Red Cross volunteers and partners will install 100,000 free smoke alarms as part of our Sound the
Alarm campaign. Here in the Cascades
Region (Oregon and Southwest Washington), we will install 1,000 smoke alarms in
homes that need them during three large-scale community events.


Members of the fire department will be on hand to support Red Cross activities, which includes providing fire safety education, escape planning tools, and information about
other local hazards, in addition to installing smoke alarms. The Red Cross has
also invited fire survivors in these communities to share their stories and the importance of working smoke alarms and having a fire escape plan.


Please join us at any of our three Sound the Alarm
events:



Speakers:
9 a.m. to 10 a.m.
Smoke
Alarm Installations: 10 a.m. to 4 p.m.
Sutherlin
Senior Center
202
E Central Avenue
Sutherlin,
Oregon 97479
Our featured
guest: Pauline Johnson, 83, of Sutherlin. Pauline lived through a fire that consumed
her mobile home and car. However, the Red Cross was there to help. Pauline's spirit is indomitable, and with the
love and support of her nephews, a very generous landlord and the Red Cross, she's back on her
feet again. Read Pauline's story:
https://www.redcrossblog.org/2018/04/sleepy-in-sutherlin.html
Speakers:
9 a.m. to 10 a.m.
Smoke
Alarm Installations: 10 a.m. to 4 p.m.
Jefferson
County Fire Department #1
765
SE 5th Street
Madras,
OR 97741
Our featured
guests: Cody Parr and Jake Woodmansee of Bend and
Bobbi Gilbert of Warm Springs.
Cody
owns the Central Oregon Comedy Scene, a comedy store in Bend. When he mentioned to his friend and fellow
comedian, Jake Woodmansee, that he wanted to do a charity fundraiser, Jake
remembered the time his family home burned down and how the Red Cross stepped
in to help them. Despite other worthy
organizations to choose from, Cody decided the fundraiser should help the Red
Cross. We're very grateful to Cody and
his big-hearted patrons that raised donations to help us. Read Cody and Jake's story:
https://www.redcrossblog.org/2018/04/back-to-future-to-help-red-cross.html
Bobbi
Gilbert was part of a group of volunteers that installed smoke alarms to fellow
residents on the Warm Springs reservation.
Little did Bobbi realize she would benefit from the installation
herself. While she wasn't at home one
day, neighbors heard her smoke alarm go off and quickly called the fire
department.
Speakers:
9 a.m. to 10 a.m.
Smoke
Alarm Instal
lations: 10 a.m. to 4 p.m.
Portland
Community College
2305
SE 82nd Avenue
Portland,
OR 97216
Our featured
guests: Jimi Hardin and Stevie Mercer of Portland. Jimi and his girlfriend, Stevie, were asleep
in the middle of the night when they heard their smoke alarm go off. Fortunately, they had a fire escape plan in
place and were able to get themselves and their children and pets outside to
safety. The Red Cross had placed a smoke alarm in their home a year before and also
helped the family create their escape plan. Jimi and Stevie never imagined they
would need the alarm or their escape plan until the fire occurred. You can read about their story at: https://www.redcrossblog.org/2017/10/fire-escape-plan-saves-lives-in-portland.html
The Red Cross is committed to creating awareness
about home fire prevention and increasing preparedness actions. Every day, seven people die in home fires,
most in homes that lack working smoke alarms. Sadly, children and the elderly
disproportionately lose their lives. That's why the Red Cross rallied an army
of volunteers and launched our Home Fire Campaign in 2014. Since then, we've
installed more than 1,000,000 smoke alarms and saved nearly 400 lives.