Sounding the Alarm in Sutherlin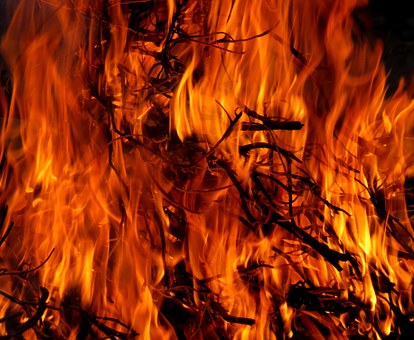 Pauline Johnson is, in
her own words, a sound sleeper. A very sound
sleeper. So sound, in fact, that when the 83-year-old's home caught fire in May
2017, she slept right through the smoke alarm in her trailer in Sutherlin,
Oregon.
Johnson's friend, Vickie
Tradue, had been visiting that night and had dozed off on the couch; however, the
screeching smoke alarm woke her right up.


"And I was lucky it did!" Tradue exclaimed.
"I heard it and felt something hot, and saw the fire was coming through the
walls and already burning the kitchen. I ran down the hall screaming, 'Get up!
Get up!'"
Tradue roused Johnson and managed to get her outside as the fire quickly consumed the trailer.
"I am just so thankful that Pauline and I made it out of there alive," Tradue said.
"Vickie's my guardian angel," added Johnson.


The cause of the fire
was never officially determined, but the fire investigator told Johnson it likely started
with an electrical issue near the front door.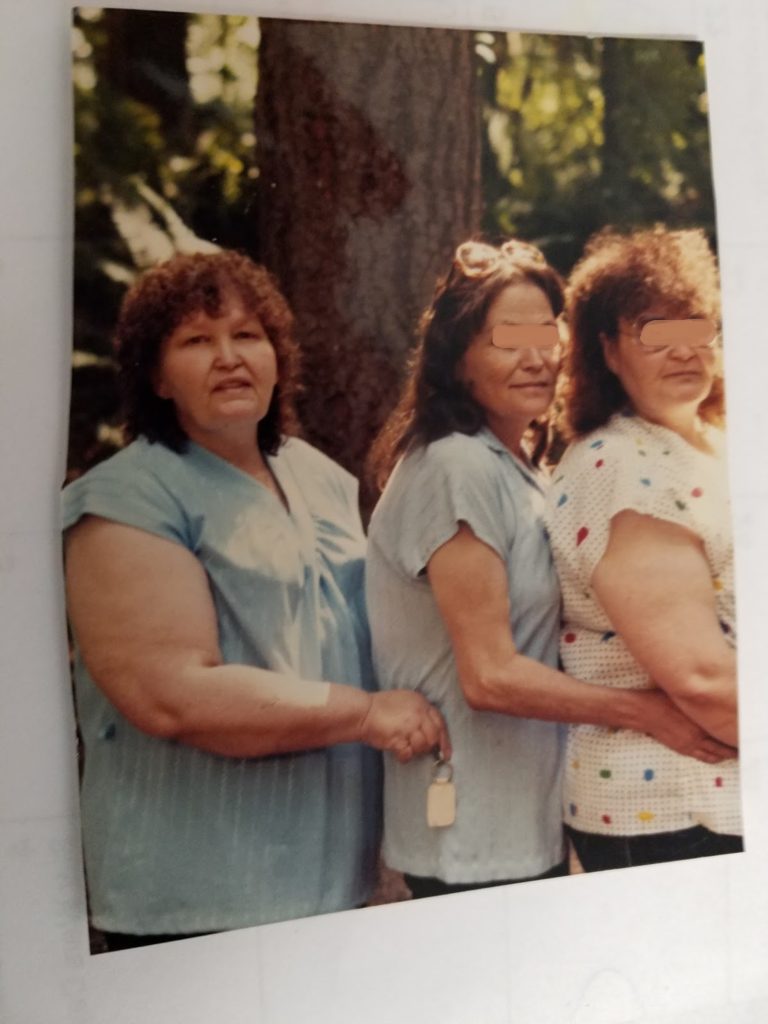 Pauline Johnson with Friends in 1986


In the rush to get out of the house safely, the only
item Johnson managed to take with her was her walking cane. The trailer was fully
ablaze by the time the women escaped. Gone were all of Johnson's antiques and a
lifetime of photographs. (The photo at left is a rare survivor.)

"I couldn't believe my
eyes when I got outside," Johnson said. "The fire was just so big. If Vickie
hadn't woken me up, I would've gone up with the fire."
The firefighters who arrived
first had just come from another fire so they had an almost empty tank and
couldn't do much to control the blaze. While they waited anxiously for another
engine to arrive, Johnson's home and car were completely consumed by the flames. The fire was so hot, in fact, that the stove
and refrigerator melted.
"It was a mess," Johnson said. "I still can't believe it."
Red Cross volunteers
responded within the hour and reserved a motel room across the street for
Johnson. They also gave her vouchers for new clothes. Thankfully,
Johnson's insurance covered the rest of the recovery costs, and the little
trailer-court community stepped up in a big way to help.


"Nobody wanted me to
leave," Johnson said.
First, Johnson's landlord gifted her with a trailer. It was a one-bedroom home and needed some work,
but her nephew, Dale Wheeler, came down from Camas, Washington, to fix it up. Then he
built her a ramp, hired an electrician and bought her a bed. He also gave her a
car.
"My nephew really takes
care of me, and the community was fantastic," Johnson said. "Just fantastic."
Pauline Johnson used to have one
smoke alarm in her trailer. Today, she has four.
"That's the first thing
people should look for in a house when they move in. My nephew told me, 'Now you'll have enough alarms to wake you up!'" Johnson said, laughing.
Also, please come and join Pauline Johnson and the Red Cross at
our Sound the Alarm event in Sutherlin on Saturday, April 28. We will be
meeting at the Sutherlin Senior Center, 202 E Central Ave., Sutherlin, OR
97479. A presentation will be given
between 9 and 10 a.m., and then smoke alarms will be installed
between 10 a.m. and 4 p.m. The
event is free. Sign up to volunteer. at soundthealarm.org. For any questions, you
may contact Shirley Keeton at (503) 679-6839 or
shirley.keeton@redcross.org.
We hope to
see you there!