Keeping Our Furry Friends Safe: The Red Cross App and Online Course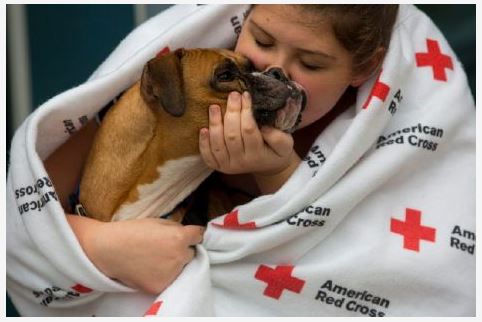 April has been designated as Pet First Aid Awareness month.
This is the perfect time for pet lovers to take the American Red Cross Cat and Dog First Aid online course and download the Pet First Aid App.    
"All pet owners, pet-sitters and dog walkers should know what to do in an emergency until veterinary care is available," said Deborah C. Mandell, VMD, DACVECC, member of the American Red Cross Scientific Advisory Council, and professor at Matthew J. Ryan Veterinary Hospital of the University of Pennsylvania.
"The Red Cross Cat and Dog First Aid online course and the Pet First Aid App are both easy and convenient ways to learn life-saving skills."  
Take the course
You can access the course on your desktop or tablet at redcross.org/catdogfirstaid and go through the content at your own pace. It takes approximately 30 minutes to complete the course. You can stop and pick up where you left off if Fluffy needs a treat or it's time to take Fido to the dog park.
The interactive course includes:
How to determine your pet's normal vital signs so that you can spot any irregularities
Step-by-step instructions and visual aids for what to do if your pet is choking, needs CPR, has a wound, or is having a seizure
Information on preventative care, health and tips for your pet's well-being
Download the app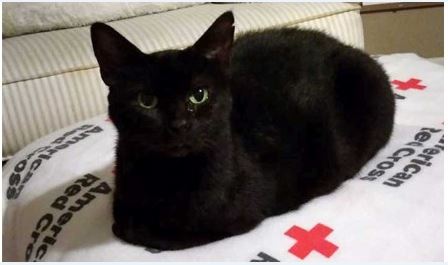 The free Pet First Aid App provides instant access to expert guidance on how to maintain your pet's health, what to do in emergencies, and how to include pets in your emergency preparedness plans.
The app will also help cat and dog owners keep their pets safe by learning what emergency supplies to have on hand; when a veterinarian should be contacted; and where to find a pet care facility or pet-friendly hotel. Instructions are provided on how to assemble a pet first aid kit and an emergency kit.
You will have access to step-by-step instructions, videos and images for more than 25 common first aid and emergency situations, including how to treat wounds, control bleeding, and care for breathing and cardiac emergencies.
The Pet First Aid App can be downloaded by texting 'GETPET' to 90999; by going to redcross.org/apps; or by searching for 'American Red Cross' in app
stores.