Remembering Our Military Forces in May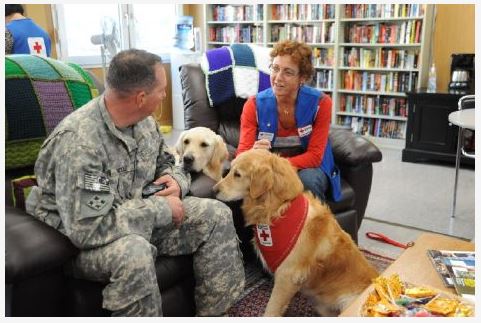 After the rainy month of April, we're glad to
move into the sunshine of May. It's the kickoff month for a season of
barbecues, picnics and other festive events such as Mother's Day. But two other
holidays in May need to be remembered: Armed Forces Day and Memorial Day.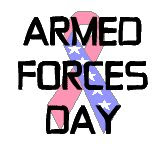 Saturday, May 19, is Armed Forces Day, which
celebrates the dedicated men and women who serve in our military forces today.
In years past, each branch of the military had its own day, but now we
acknowledge them all on Armed Forces Day. Whether they serve in the Coast
Guard, Army, Navy, Air Force or Marines, they deserve our gratitude and
respect.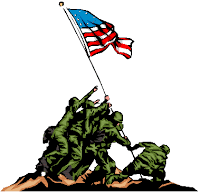 Memorial Day falls on Monday, May 28.

It is meant to be more than the end of a
three-day weekend spent shopping for sales or watching movies with
friends.

Memorial Day is designated as a
time to reflect on the sacrifices our fallen soldiers have made for us. These
men and women gave their lives so that we can enjoy the freedoms we so often take
for granted.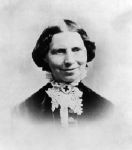 During the Civil War, our founder, Clara
Barton, saw the great need to help wounded soldiers, regardless of whether they
were Union soldiers or Confederate prisoners.
Known as the "Angel of the Battlefield," Barton nursed thousands of men
throughout the war, more than 3,000 men during the 2 battles of Bull Run
alone. She was quoted as saying, "If I can't be a soldier, I'll help soldiers."
Barton diligently tended to their wounds, both
physical and emotional.

After the war,
she continued to serve the military by helping families locate their missing or
deceased loved ones from battle. Her ongoing work to help military families and
other people in need was the beginning of the American Red Cross.

More than 130 years later, we carry forward
her legacy.
The Red Cross also provides
Military Families Financial
Assistance
and referral
services. The Red Cross partners with military aid societies to ensure military
members and their families have access to emergency funds 24 hours a day, 7
days a week, 365 days a year wherever they are located.
We are committed to helping family members
deal with the challenges they face while their loved one is serving away from
home and after the military member returns home. Our
Coping with Deployment
course provides information on how to strengthen a family's
ability to respond to the issues they may encounter throughout an extended
deployment cycle. Our
Homecoming and Reconnection Workshops
focus on topics designed to enhance positive
reconnections among family members and the successful reengagement of the
service member into civilian life.
Here's a look back at the Red Cross with our
military throughout the years…
Vietnam: Getting a message from home and sending a message home
Vietnam: Offering a smile with a cold drink and lifting spirits during time off

Korea: Writing a message home from the hood of a jeep and handing out donuts to evacuees arriving in Pusan
Of special note: In March 1951, Colonel Marshall wrote a letter to the editor of the Detroit News regarding a Red Cross worker. In an excerpt he wrote:
"During those two
terrible days in November when wounded and frozen members of the 7th Infantry
Division were being rescued across the ice of the Chosin [Changjin] Reservoir
by men from the 1st Marine Regiment, there was one of their number who refused
to be evacuated. Once rescued, he dragged other men to safety from under the
fire of Chinese snipers, only 150 yards away. Lost in admiration of this
performance, the Marines wanted to decorate him. He said, 'I'm supposed to do
this work; I'm the Red Cross man with the 7th Division.'"


World War II: Providing a plasma transfusion in New Guinea and connecting a liberated prisoner of war with his mother at home
World War II: Red Cross Clubmobile and Red Cross Service Club