Escaping Wildfires in the Nick of Time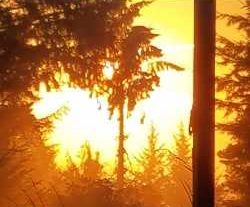 The 2017 wildfires affected the lives of many Oregonians, Rich and Vicki Cartwright and Kim Mosiman among them. The Cartwrights remember their experience in Southern Oregon's Chetco Bar Fire from the perspective of evacuees, while Mosiman remembers the Eagle Creek Fire in Northern Oregon's Columbia Gorge from the point of view of an animal rescuer. Each has a unique story to share, but their takeaways are similar.  
The Cartwrights were living in the coastal community of Brookings, Oregon, when the lightning-caused Chetco Bar wildfire began in July 2017.  As July rolled into August, the fire was still uncontained and had spread within five miles of the Cartwrights' home.  Although the winds had accelerated to 25 mph and the couple had noticed tinder in their yard, they were confident in the ability of the firefighters who had so far held the fire back.
Vicki said, "Although I sensed the fire was becoming a threat, I had an optimistic outlook that stopped me from leaving. But by the  time the evacuation order was issued  for our  neighborhood, it was a Level 3: Mandatory Evacuation."
The Cartwrights and their visiting houseguests fled south in their RV to Gold Beach. They were quick to notify their sons to let them know they were being evacuated and stayed in contact with them throughout the ordeal.
The couple took up residence in a Red Cross shelter parking lot, while their guests secured a hotel room. Red Cross volunteers provided the Cartwrights with the resources they needed during their stay, which turned out to be 10 days.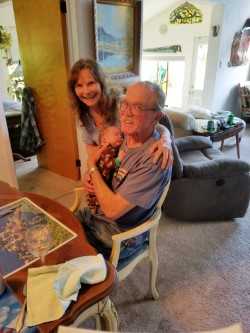 Although the Cartwrights' friends were not shelter residents, volunteers assisted them too. One of their friends has Alzheimer's disease, so a Red Cross volunteer walked with him to get him oriented to his new
surroundings. It helped ease his stress of being in a new environment and made him feel more secure.
The Chetco Bar Fire ultimately consumed close to 200,000 acres, but thanks to the good work of the firefighters and some fortunate shifts in the weather, the Cartwrights were able to return to their undamaged home.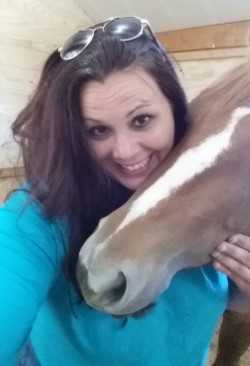 In another part of Oregon, Kim Mosiman was enjoying a Labor Day getaway when she heard about the Eagle Creek Fire. It was started by teenagers playing with fireworks and broke out that sunny Saturday afternoon on the popular Eagle Creek Trail, which is about 30 miles east of Mosiman's home in Troutdale.
When Mosiman returned home on Sunday night, she saw the smoky conditions she had been anticipating. But Monday morning dawned hazy and dark. Ash was in the air. Easterly winds were pushing a lot of smoke, ash, and fire in her direction. Mosiman was on alert for the worst, and by evening, her suspicions were confirmed.
"I did a final check on my horses," Mosiman said, "and I realized the air was getting hotter and filling with more ash instead of cooling down the way it should at sunset." Although no evacuation order had been issued yet, Mosiman quickly started moving her horses. She also posted an announcement on her organization's webpage offering to help others do the same.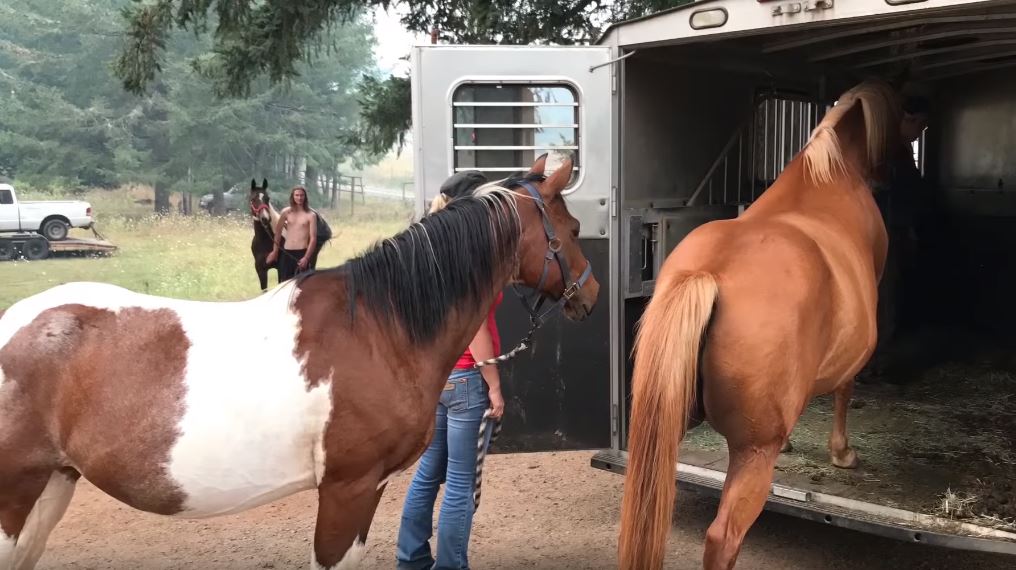 Mosiman has been involved in animal rescue for the past 15 years. During the last nine of those years, she has run Sound Equine Options, a nonprofit, Oregon-certified animal rescue organization. She cares for horses that have been rescued from horrifying abuse and neglect.
Mosiman is also trained to aid animals in disasters. Sound Equine Options is part of the Regional Disaster Preparedness Organization (RDPO) Animal Coordination Group. This group plans and trains for events like the wildfire in the Columbia Gorge, and it provides a vast network of people and resources to help animals during a disaster.
By the time Mosiman unloaded her own horses Monday evening, she had already fielded several calls for help. At 11:00 p.m., Mosiman began nonstop rescue efforts when she loaded up her first group of equine evacuees in Corbett; 36 hours later she unloaded the final group.
Mosiman and other members of the Animal Coordination Group took hundreds of calls and texts for assistance during the fire. All told, Mosiman and her volunteer network evacuated more than 500 animals, including horses, emus, chickens, sheep, cows, alpacas, goats and pigs.
Mosiman and her volunteers found shelter for the animals at the Clackamas County Fairgrounds and in Oregon City. They continued caring for the animals for the next two weeks until the evacuation orders were lifted and it was safe for people to return home. Like the Cartwrights, Mosiman was grateful that her property too was spared from the fire. When she returned home she continued caring for other animals that needed help.
Reflecting on their evacuation experiences, Mosiman and the Cartwrights had a few recommendations for the rest of us from their lessons learned:
Practice evacuating your home with your children, disabled or elderly people and pets before a disaster strikes. Evacuation is riskier and takes longer for large animals such as horses and livestock that have never experienced being loaded into a trailer. You can see Mosiman's team in action in this short clip.
Keep an area of 100 feet around your home free from debris such as leaves and trash. Thin and prune vegetation, but don't strip it to the bare ground.
Cover chimneys, vents, and stovepipes with spark arrestors.
Consider retrofitting your home with external sprinklers for the roof. Coupled with under-eave misters, this combined sprinkling system creates a wet home to keep sparks and flames at bay. 
Make sure you have emergency supplies on hand. The Red Cross can help you get started by clicking the link: Survival Kit Supplies. 
In addition to your emergency kit, gather together important papers such as the home deed, passports, bank account info and so on. Bring medicine necessary for your family and pets. Don't forget your laptop. Make sure these items are ready to go before an emergency happens.
Leave as quickly as possible.  Don't try to "wait out the storm" because fires, floods and so on are too dangerous to handle on your own. A mandatory evacuation order may be the first and only warning you get. Don't waste time. Get out.
As Vicky warned, "Just leave! Don't wait for an official order to arrive if you begin to think it is time to go."