Spreading the Word about Free Smoke Alarms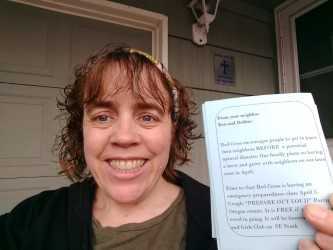 Debbie Cheney, wife and mother of two, was delighted when the Red Cross provided her family with free smoke alarms and installed them as well. Cheney has become passionate about fire safety, and she's spreading the word about our service to everyone.
"The installation was really helpful," said Cheney. "My husband and I aren't handy, so it was very practical."
The free smoke alarm installation service is part of the Red Cross Home Fire Campaign, which was launched in 2014. The goal of the campaign is to reduce fire-related deaths and injuries in the U.S. by 25 percent. The Red Cross has already installed nearly 1.5 million smoke alarms nationwide in homes that needed them.
"I love information and sharing it," Cheney said. "After my smoke alarms were installed, I made quarter-sheet flyers to hand out to people whenever the subject comes up." Cheney has shared this information with friends, family and a variety of groups—from her community organization to people she has met at the pool.
"If I tell them verbally, they are likely to forget," Cheney explained. "Handing them a small piece of paper with minimal text is great, or asking them to take a picture of it is even better." On her flyers, Cheney listed a few facts about home fire safety, one of which takes some people by surprise: Smoke alarms can stop working effectively after 10 to 15 years. "People say, 'I already have smoke detectors'," said Cheney.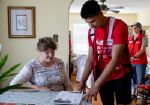 But as she explains on her flyers, even homes with smoke alarms installed may need them replaced. Along with facts about home fire safety, the flyers enthusiastically inform readers: The Red Cross will come to your home and install smoke detectors for FREE!
Which is true! Volunteers from the Red Cross Cascades Region will install free smoke alarms and help the household create a fire escape plan. To schedule an appointment, call 503-528-5783 or fill out the online smoke alarm request form.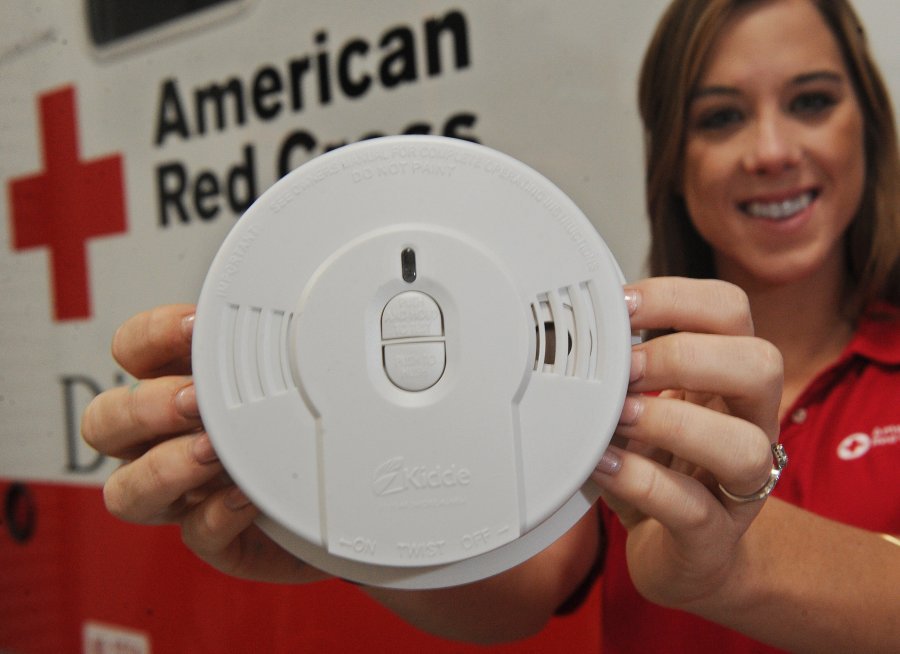 Cheney also attended one of the local Red Cross Prepare Out Loud events last year. She learned more about how to keep her household safe by being prepared for earthquakes and other emergencies, including a home fire. She even made another informational flyer about being prepared for a potential natural disaster and promoting the Prepare Out Loud/Keeping You Safe events.
"Being prepared helps me not live in fear," Cheney said, "because I have continuously done what I can do to keep my family safe."
Through her flyers and love for information sharing, Cheney has moved beyond keeping her own household prepared. She has become an advocate for others, encouraging everyone to learn more and to prepare their homes for emergencies.
#####
Visit our website to learn more about the Home Fire Safety Campaign and getting smoke alarms installed in your home. You are also welcome to sign up for any of the upcoming Keeping You Safe events happening in September. You'll learn how to prepare for earthquakes and other disasters, and you can also be part of the raffle giveaway. The events are free.