Cascades Region Teen Selected to Serve on National Youth Preparedness Council
Story by Hannah C. Wood/Red Cross Cascades Region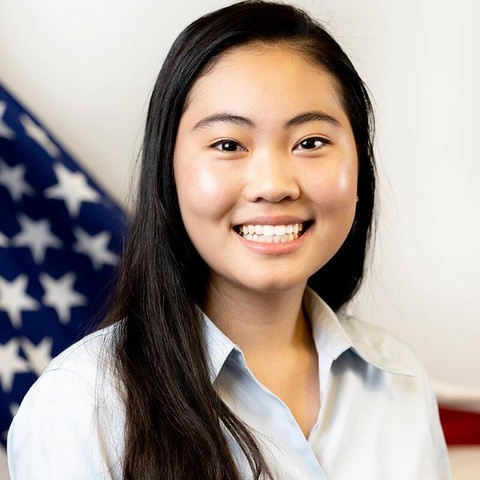 We chatted with Jessie Huang about being selected as a member of the Federal Emergency Management Agency (FEMA) National Youth Preparedness Council (YPC).
This past July, she participated at the FEMA YPC Summit. Jessie told us how she got involved, what it means to her, and what's next for her on the Council.
If you had told six-year-old me that in 10 years I would be representing the Department of Homeland Security FEMA Region X, I would have told you that you must be joking. Before I became the national representative for FEMA's National Youth Preparedness Council (YPC), I had zero clues what FEMA was, or what they did. The YPC has enabled me to make a difference in my community, involving youth to be more preparedness-oriented.
Throughout our term on the Council, we complete disaster preparedness projects both nationally and locally. We each serve for two years. The Council has three teams, each with different projects but similar goals. During my first term on the Council, our team's project is to develop a course with FEMA and the American Red Cross. This is perfect for me because my main platform is the Red Cross, and I couldn't wait to be more involved on the national level. This course is oriented towards teenagers and set to be released in 2021, focusing on severe trauma aid.
We all know that first aid training is important, but did you know that just by getting yourself trained in severe trauma aid, you can drastically increase someone else's chance of staying alive? 75% of all severe trauma deaths could have been prevented. Simple knowledge and immediate action of a bystander can mean life or death for a victim. Bystanders, with little medical training, can become lifesavers.
The council members meet annually in Washington D.C. for the summit. At this four-day summit, we learned more about FEMA's mission and how we can support FEMA's commitment to involving America's youth. I got a chance to meet and speak with some of our nation's leaders, along with other driven youth-leaders across the country. These leaders all inspire me to do more!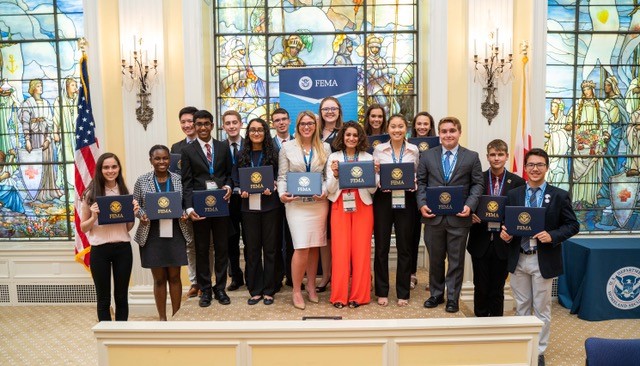 How did you get involved to serve on the National Youth Preparedness Council?
Ever since middle school, I was already very interested in pursuing preparedness-related activities, such as the Red Cross, and was really excited to join the club once I got to high school. When I got to high school, the club was very very small, and not many participants, roughly three. I decided I wanted to get more people interested. I kept expanding the club and planned more activities throughout the year. We did a campaign called Home Fire Campaign, and through that, we educated our community on the importance of fire preparedness. Through these preparedness events, I got to thinking about how we can make an impact on more people.
For me to earn a spot on the Council, I think it was through the support and motivation of many people, especially FEMA staff, who I think really supported me, and always made me feel like I can really achieve anything once I put my mind to it. The other part, I think the most important, is being passionate about the idea that you're trying to teach to others. Being passionate means you're willing to be very involved in your community, spending countless hours making an idea become reality.