Are Your Pets Prepared for a Disaster?
Story by Hannah C. Wood/Red Cross Cascades Region
A 2018 study by Banfield Pet Hospital showed that 91% of pet owners are unprepared for a disaster.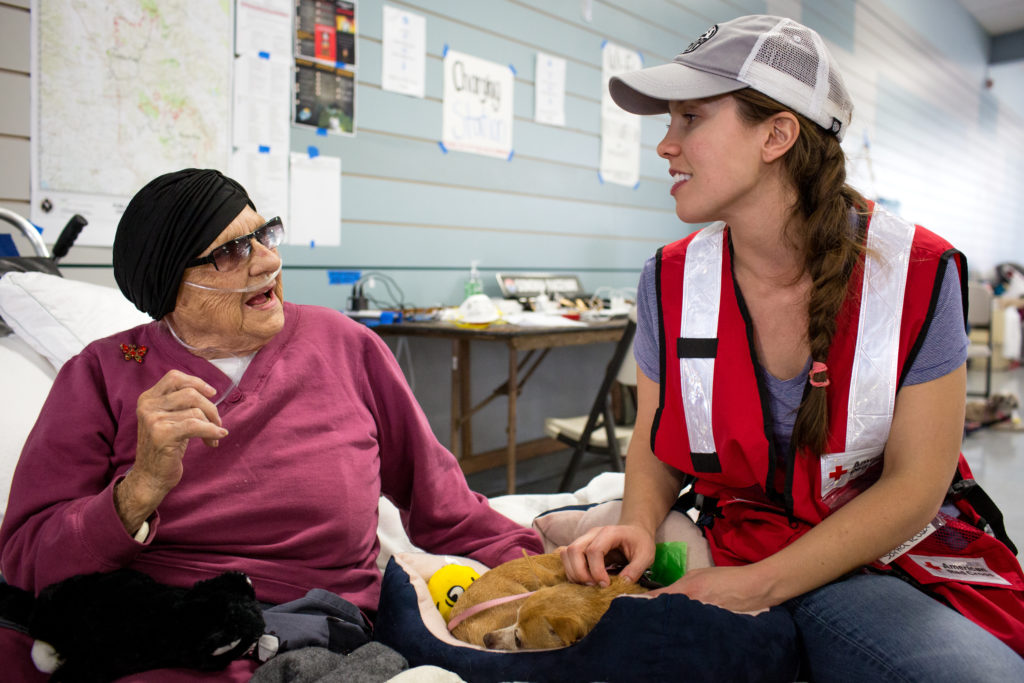 For many of us, pets are part of the family, if not the light of the family! From dogs to cats to horses, hamsters, even reptiles, and so many more, pets are adored members of the household.
However, history and research has shown that all too often when disasters strike, people will remain in dangerous situations to protect their pets. Disasters include gas leaks, house fires, hurricanes, floods, forest fires or toxic spills, but are also any events that force you from your home. Taking simple steps now can help protect your family including your pets.
"As a veterinarian, I always like to emphasize the three C's when preparing for an emergency: care, carriers and chips," Dr. Karen Faunt, Vice President Veterinary Transformation with Banfield Pet Hospital said.
Following her decades of work with animals, Dr. Faunt, who is also a Red Cross Cascades Region board member, shared her recommendations for disaster preparation for pets.
First, it's important to have back-up medication for any chronic conditions your pet may have. If emergencies make it impossible to safely reach your veterinarian, you want to make sure your pet's care is uninterrupted.
Second, any kind of disaster is scary for both humans and pets, so ensuring every pet – especially cats – have their own carrier, will help ensure their safety during an evacuation.
And finally, a 2018 study by Banfield showed that nearly 50% of surveyed pet owners did not have their pet microchipped, and these offer the very best chance at being reunited in case you and your pet are separated.
Pet Disaster and Emergency Preparedness
Include supplies for your pet in your emergency kit. Include ample food and water for 3-7 days, leash, carrier, harness, pet meds, your vet's number, and bed/toys to comfort your pets.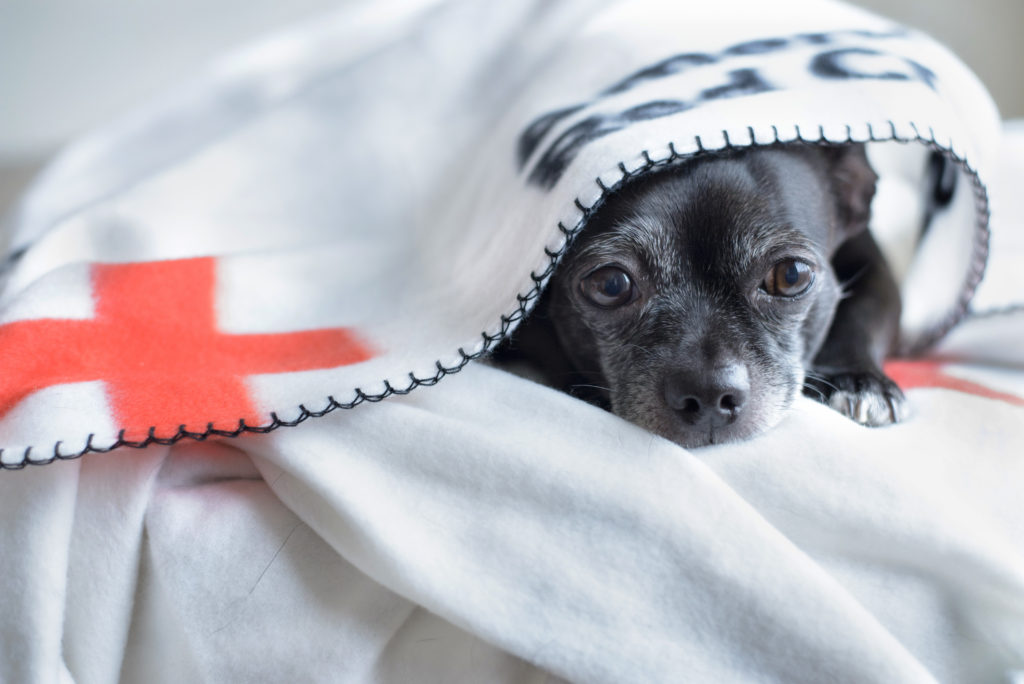 Make sure that your pet's vaccinations are current. Check that all dogs and cats are wearing securely fastened collars with up-to-date identification.
Get your pet microchipped. Why? Pets often run off when they are scared. (Read this story about a woman who was reunited with her dog 10 years later thanks to a microchip!). Getting your pet microchipped costs about $45.
Make an evacuation plan for you and your pets. Find out ahead of time which hotels and motels will accept pets, as many don't.
For more tips, visit the Red Cross Pet Disaster Preparedness & Recovery page.
Need More Resources?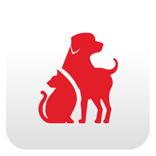 Pet First Aid App
The Red Cross has an app to help you keep your cats or dogs safe and healthy. You can download the Red Cross Pet First Aid app from your favorite app store.
With it, you can learn how to check your pet's vital signs and how to care for the most critical emergency situations such as breathing and cardiac emergencies, wounds, bleeding, and seizures. This is an online course so you can take it at your convenience.
Banfield Foundation
The Banfield Foundation is helping veterinary colleges across the country support pets impacted by disasters.
The Humane Society of the United States – Make a disaster plan for your pets