Wilson High School Senior Receives Red Cross Lifesaving Award for Professional Responders
Story by Hannah C. Wood / Red Cross Cascades Region
Rivkah Zigman, a senior at Wilson High School in Portland, Oregon didn't hesitate when she was called to help save a woman's life.
Because of her heroic actions, on Jan. 14, 2020, the Red Cross Cascades Region honored her with the Lifesaving Award for Professional Responders, the highest award the Red Cross gives to an individual.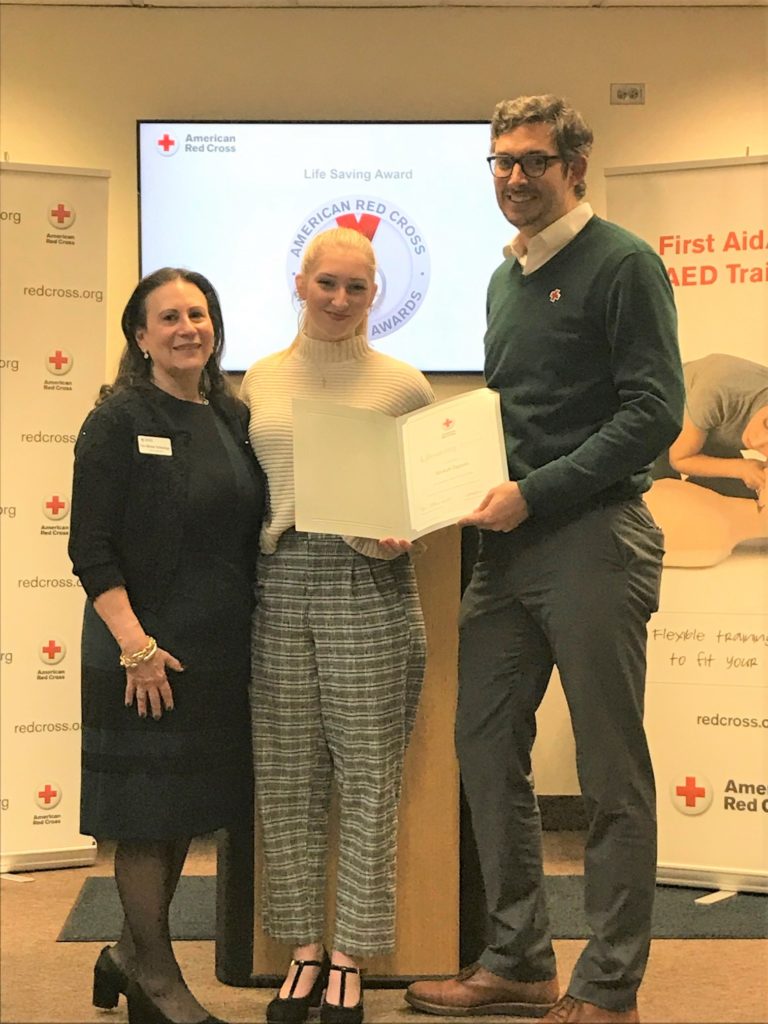 ---
In July of 2019, Rivkah was in Israel for a volunteer first responder program. While there, she performed CPR on a non-responsive woman and the woman survived.
She and her peers were trained for two weeks by United Hatzalah, a volunteer-based emergency medical services organization. Rivkah had also taken an Adult and Child First Aid/CPR/AED course through the American Red Cross Cascades Region during her junior year in high school.
Rivkah recounted her experience about performing CPR to the Red Cross Cascades Region Blog:
"It was around 7 p.m. when our ambulance got the call. We were in the middle of Tel-Aviv, Israel. A 60-year-old woman had gone unconscious. We raced down the highway with our lights and sirens to arrive at her apartment. Entering, I had the AED [automated external defibrillator], while the other paramedic had the emergency backpack with an oxygen tank in it. I saw a man tirelessly administering CPR to the patient. I wasn't sure how long he had been there or how long he must have been doing it, but I knew he needed a break."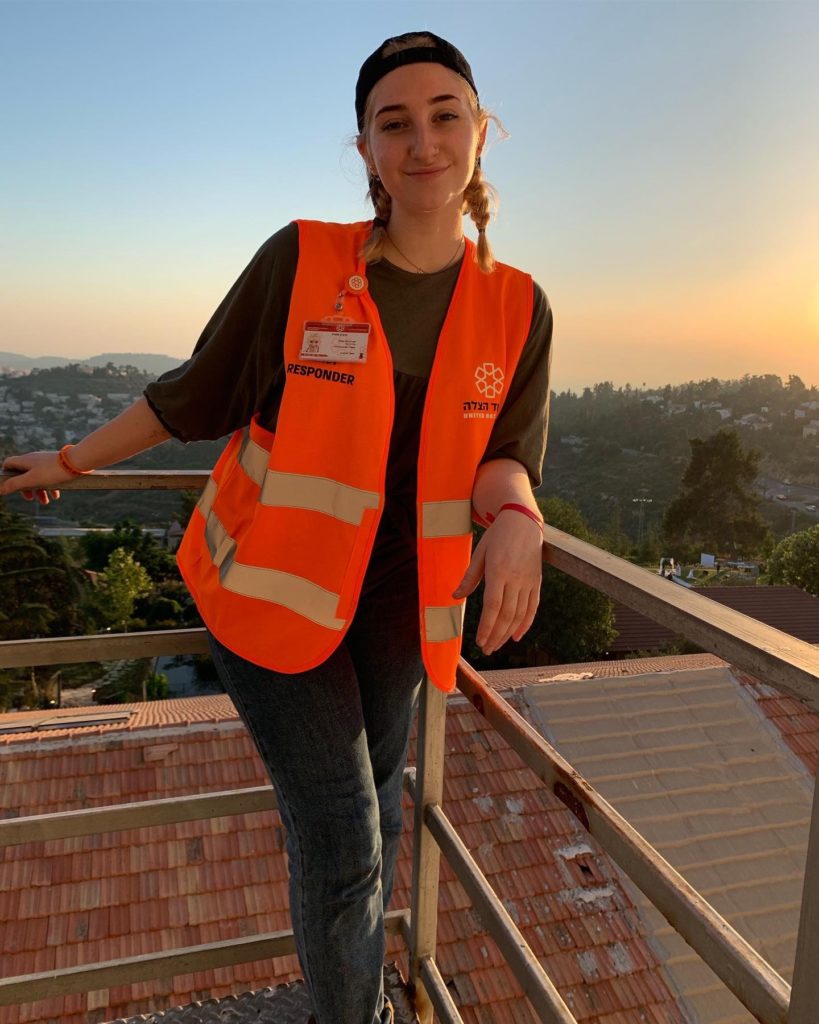 At the scene were EMT teams from United Hatzalah and another paramedic team. As soon as Rivkah's team arrived, she applied the AED while her colleague gave compressions. After the patient received the AED shock, Rivkah took over the compressions and her peer gave breaths.
As Rivkah described, "I started CPR while the other paramedics from my ambulance administered oxygen to the patient. After about 30 minutes of switching on and off from CPR to help with oxygen and IVs, the patient regained a pulse."
The patient was transported by another ambulance to the hospital and survived.
After describing that night, Rivkah said, "In Judaism, it is said that to save a life is to save a whole world." She discovered that the experience changed the lives of the patient, the patient's family, as well her own.
It gave Rivkah confidence in herself and solidified her desire to study to become a doctor in emergency medicine. For now, Rivkah is finishing her senior year of high school, applying to colleges, and is heavily involved in her school's theater department.
Here are Rivkah's recommendations for others when in a similar situation:
"Stay calm. When someone goes unconscious, it can be very stressful since every second counts. Your demeanor and the way you act affects everyone's work around you as well as the patient's care. "
"Get CPR training. It is a critical tool everyone should learn. You don't have to be a doctor with years of training to do basic life support, because it really could change someone's future."
Red Cross training gives people the knowledge and skills to act in an emergency and save a life. A variety of online, blended (online and in-person skills session) and classroom courses are available at redcross.org/takeaclass.