Cascades Region CEO Dale Kunce Named to 'Forty Under 40' List
Story by Patricia Griffiths / Red Cross Cascades Region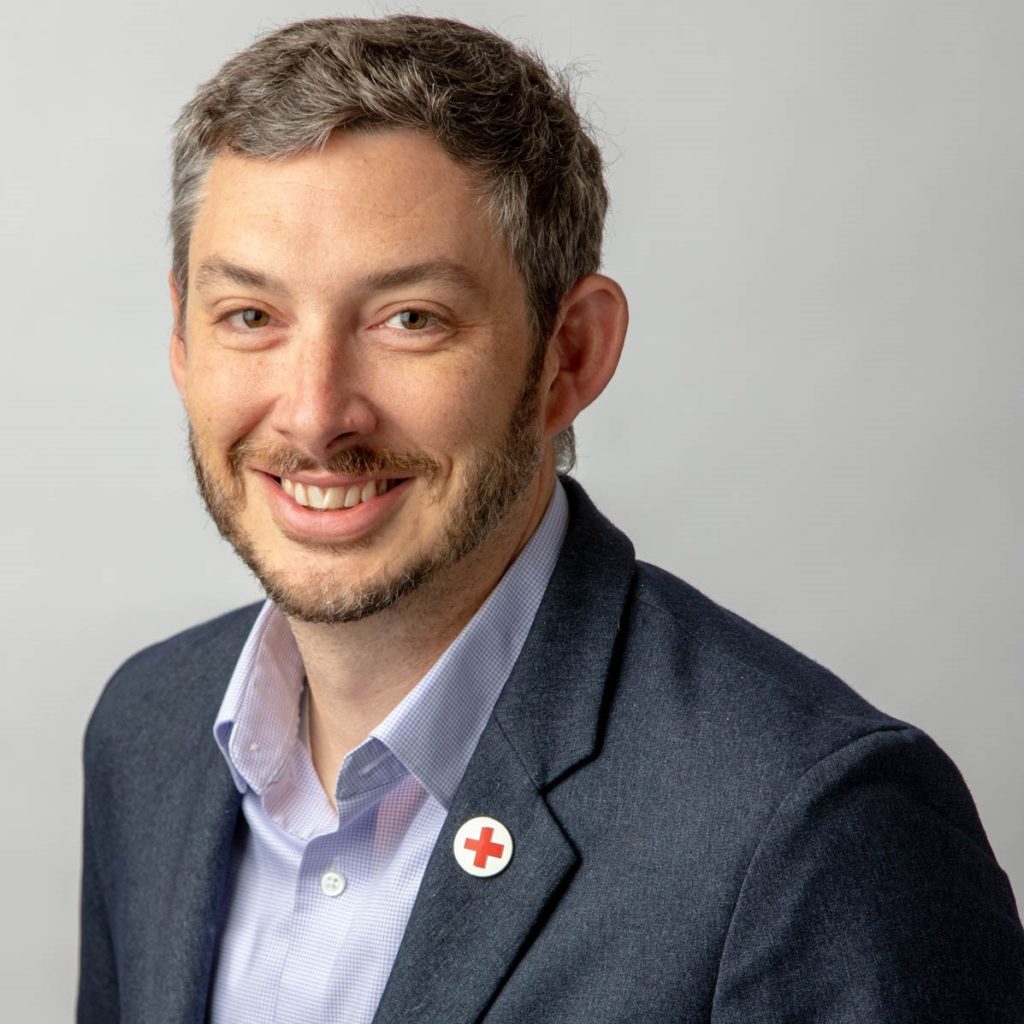 Dale Kunce, CEO of the Red Cross Cascades Region, is, by many accounts, still new to his job. But, after a year-and-a-half as the leader of the Cascades Region, he has made a difference that has not gone unnoticed or unappreciated.
In recognition of this, The Portland Business Journal has named him one of its Forty under 40 for 2020, an award that recognizes the achievements of business and community leaders who are under the age of 40.
To explain why Kunce was nominated for this award, Fern Winkler-Schlesinger, Chair of the Red Cross Cascades board, said, "He's innovative. He looks at how to solve a problem, then builds a team. He's a good leader."
According to Winkler-Schlesinger, Kunce has also focused on developing more partnerships within the Cascades Region (which serves Oregon and Southwest Washington). "He learned how to make connections in the community… [in terms of] community engagement and volunteers."
He has also improved the efficiency of the Cascades Region operation by "coordinating components around the entire state, so all work as one to support each other." To top it off, Winkler-Schlesinger enthusiastically said, "And…he is under 40!"
In fact, Kunce had many accomplishments before becoming the Cascades Region CEO.
He started his career working for a variety of consultancies as well as local and federal government agencies. Although many would consider this career a success, it did not fulfill him.
"I wanted to get off the conveyor belt, and contribute to something that was mission-driven." It's that quest that led him to the national Red Cross in Washington, D.C. in 2012, where he started work as a geospatial engineer, or, as he put it, "I was a mapper."
Shortly after joining the Red Cross, he knew he had found his mission.
"Those seven fundamental principles, five core values, every decision I make, even the simple and mundane, those are visited upon me." In words that sound like a pledge he said, "These are my code."
That mapper blossomed into a global change-maker.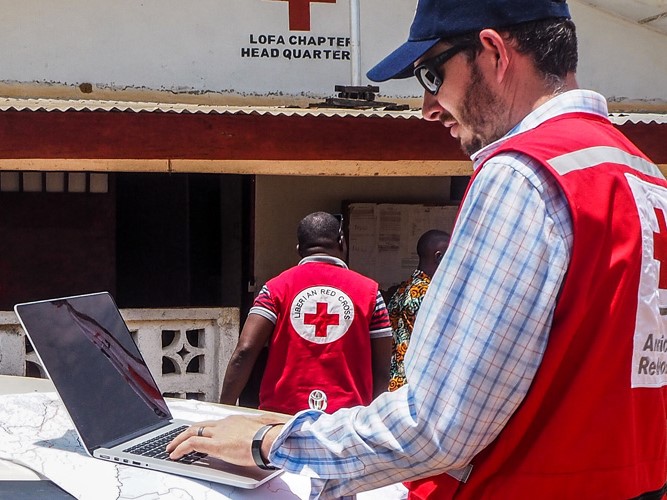 Kunce recalled the challenges international aid organizations, including the Red Cross, had in reaching people who needed help during the Ebola outbreak in 2014.
"A couple buddies and I were frustrated that we didn't have the data we needed, so we got together in a pub in London with someone from Doctors Without Borders, and we spontaneously came up with the idea to map places that are under-served."
That effort turned into Missing Maps, which is now an international effort backed by the Red Cross and other nonprofits, to map all populated regions of the world so that everyone can receive aid in time of need.
Four years later, in November of 2018, Kunce became the CEO of the Cascades Region. Of the transition, he said, "The Cascades as a region has a strong reputation with high-performing people. I wanted to focus on how we live our values, making the place welcoming and open and inviting to everyone."
In that same spirit, Kunce explained his leadership style.
"People have a concept that leadership is about being in front of a room and telling you where to go," he said. "It's more about listening to where you want to go, and having one person at each 'tent pole'. My vision comes back to being quiet, listening, hearing concerns, and being heard."
Being heard applies to volunteers as well as paid staff. Kunce noted that 90% of Red Cross workers are volunteers, and they have earned his respect.
"They aren't just entry-level – they can run! Operate!"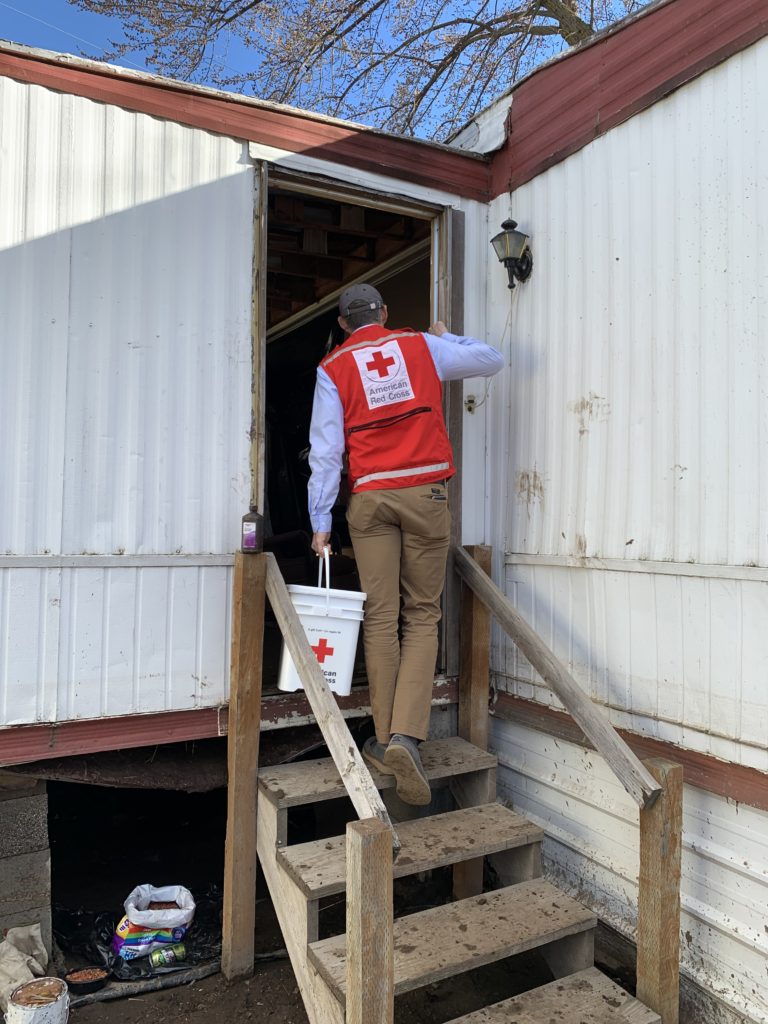 Recalling one specific team effort at a disaster deployment, he said, "I was really proud of Eastern Oregon during the Umatilla Floods: leading, making decisions. They did a phenomenal job for the community. They [the volunteers] served as the leaders, and were supported by staff."
Kunce's quiet and impactful management style is also manifest in how the Cascades Region has assumed a leadership role in the community.
"In Oregon, we have an outsized role helping nonprofits and the community, a quarterback getting everyone on the field with everyone pulling together." In summary, he said, "We are doing a lot very quietly."
Doing a lot also describes Kunce's Red Cross career, which has been unusual in transitioning from global to local good. But, he doesn't view the world in that type of dichotomy. "Even if the Red Cross is delivering food at the local level, we are still doing some good globally." To turn a phrase, he said, "Doing good locally has an impact globally."
As for receiving the Forty Under 40 award, Kunce said, "it is a huge honor."
"I look at the other 39 people on the list, and I am blown away by their accomplishments. It's really humbling. They've been changing the internet and other businesses."
Then, without hesitation, he said, "But, I'm at the coolest nonprofit."