72 Years Later, A Look Back at How the Red Cross Responded to the Vanport Flood
Story by Bhavna Verma / Red Cross Cascades Region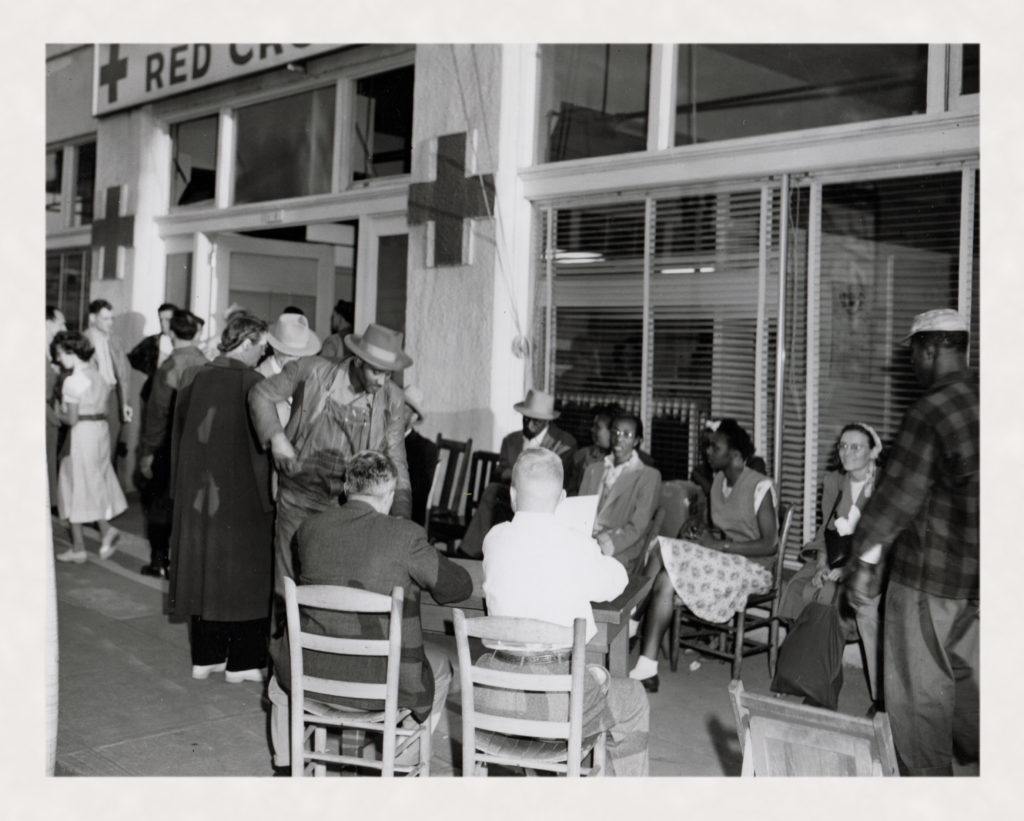 Vanport now is a memory of a city that was once one of the largest housing projects in the United States.
The city was a quickly assembled town of 648 acres of swampland located halfway between Portland, Oregon, and Vancouver, Washington, thereby deriving its name Vanport. The creation of the city brought together thousands of people from all over the country to build ships at breakneck speed for World War II.
Vanport brought along a new vitality and helped lead Portland into an era of change. It was indeed a city of hope, but a very short-lived one .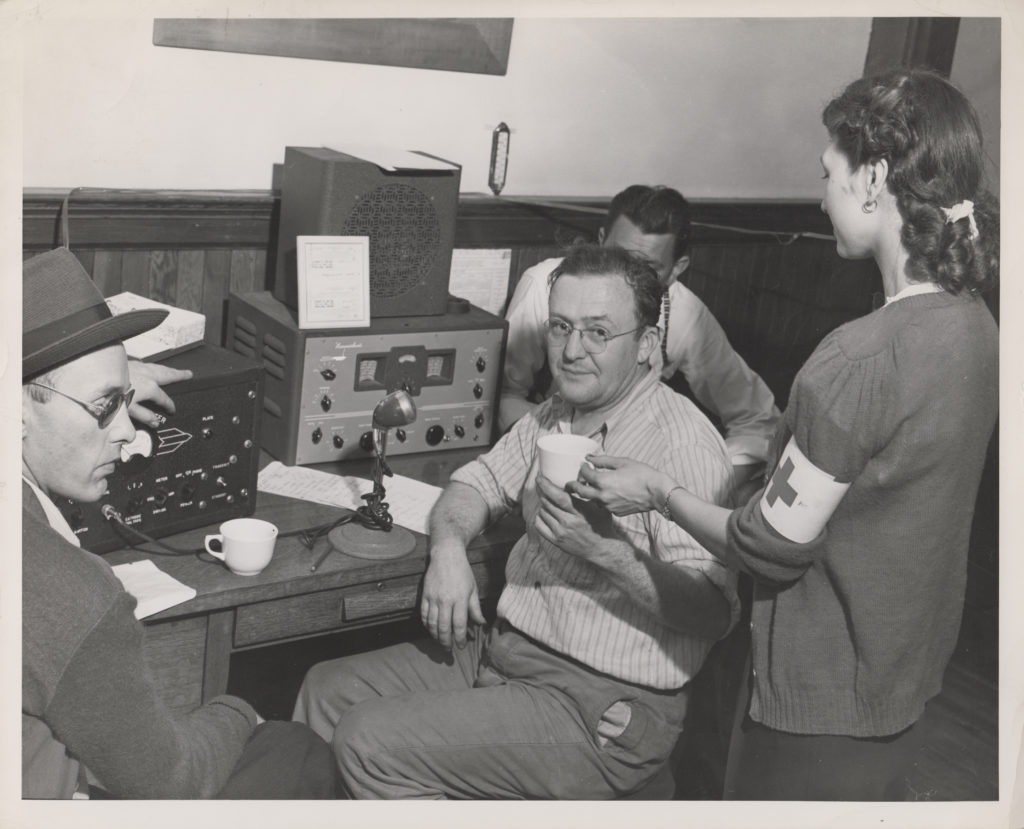 It was the spring of 1948, rainfall had been heavy and so was the snowfall accumulation, thus resulting in larger than average runoffs. As a result of all this, the Columbia River swelled to record levels and on May 30, the floodwaters broke through a dike flooding the entire city of Vanport forcing more than 18,500 residents to flee.
The Portland-Multnomah County Chapter of the Red Cross, as it was then known, as well as the Vancouver, Washington chapter immediately set to work in those disaster struck times. The Red Cross worked alongside the Army and cared for the most urgent needs of feeding and providing shelter and medical care for the victims, as well as assisting in the desperate searches for missing people. For the first time in the history of the federal disaster program, mobile homes were brought in and set up to house the refugees.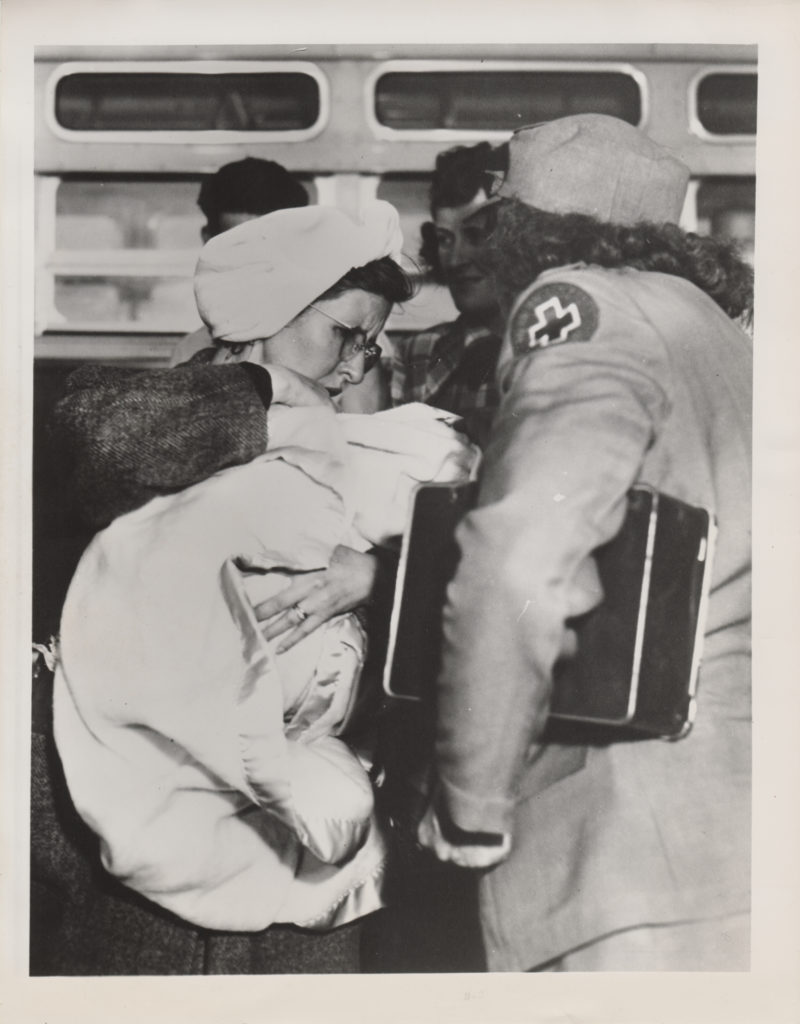 Ultimately, hundreds of Red Cross volunteers came to the aid of residents of Vanport in a response effort that lasted for weeks after the initial dike breach. Although one does get some sense of the scope and tragedy of the disaster from the photograph archives, what is overwhelmingly conveyed is the extreme professionalism of the Red Cross organization at that time.
Volunteers registered the bewildered Vanport refugees, provided shelter, meals, and to the joy of a mother-reunited her with her missing baby.
Volunteers from all age groups have always been selflessly contributing to disasters as can be seen from this exceptional photograph where a Red Cross worker is helping a little six-year-old girl with the smallest size Red Cross uniform.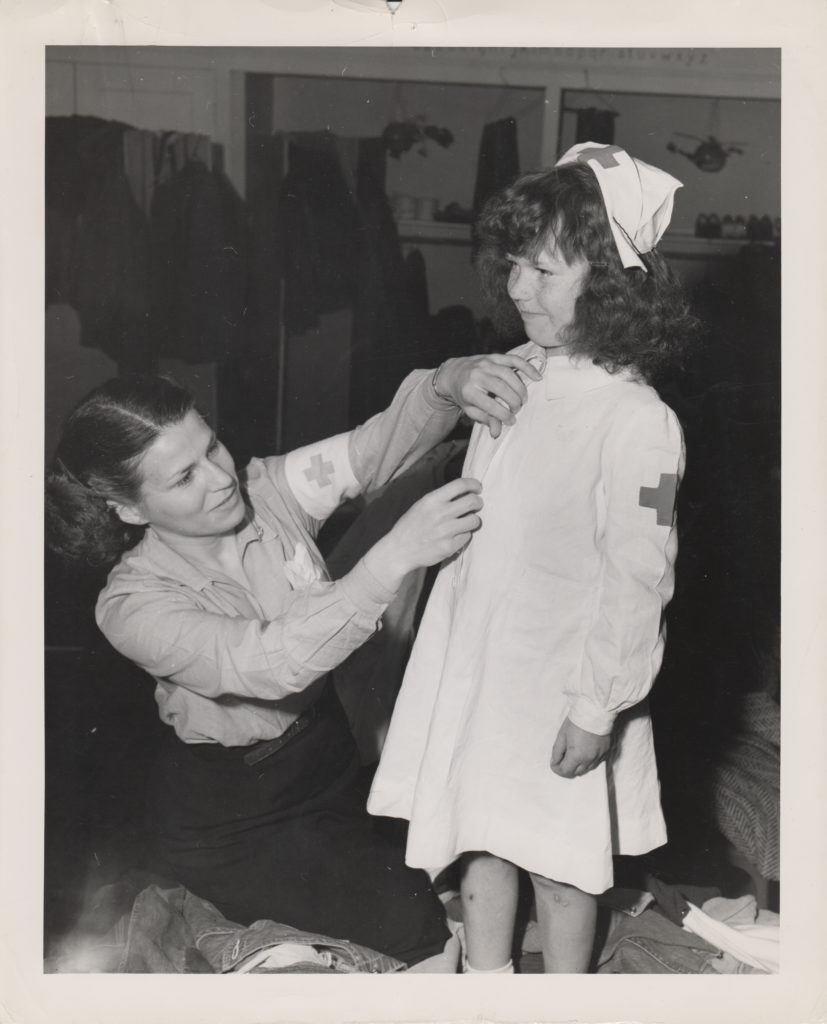 An article in the Clarion entitled "Those Angels of Mercy" praises the Red Cross's and others' work in glowing terms and boldly states, "There was absolutely no prejudice nor partiality shown by these organizations…here in Portland real Christianity and democracy is personified."