Blood Drive Sponsored by Senator Manning Aims to Raise Awareness About Sickle Cell Disease
Story by Julia Green / Red Cross Cascades Region
On August 7, the Red Cross hosted a successful blood drive at Venue 252 in Eugene, OR. The blood drive was held in partnership with Oregon Senator James Manning and raised awareness around Sickle cell disease.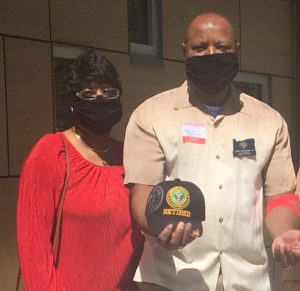 Sen. Manning did not take this event lightly, reflecting that the drive was geared towards "saving lives."
Sickle cell disease affects 90,000 to 100,000 people in the United States and is typically attributed to people of African descent. The disease causes red blood cells to harden and form a C-shape (like a sickle). When hardened, the cells can get caught in blood vessels and cause serious complications including severe pain, respiratory conditions, organ failure, and even stroke.
There is no widely used cure for sickle cell disease. However, the Red Cross supports one of the most critical sickle cell treatments of all – blood transfusions. For many patients, a close blood type match is essential and is found in donors of the same race or ethnicity.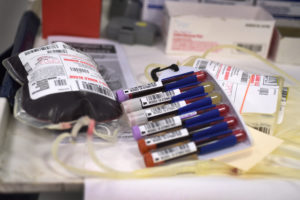 Julie Troedsson of the Red Cross was appreciative of Sen. Manning's participation in the event.
"Senator Manning is a public figure and regular blood donor," she said. "His influence will encourage media participation, which allows us to reach a broader audience."
Sen. Manning pointed out the good coordination and positive environment at the drive. He hopes to participate in more blood drives like this in the future, depending on his schedule as a legislator.
The drive was highly successful as the Red Cross had hoped to collect 36 units of blood. By the end of the day, 48 donors had donated 47 units of blood total, surpassing the goal by over 30%.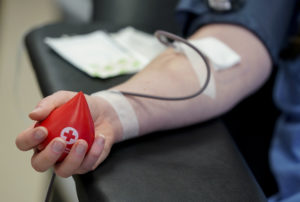 Troedsson met one woman at the event who was donating blood for the first time. Her family has personally been affected by sickle cell disease. The donor reported feeling positive about the experience and noted that she will be back to donate in the future.
The Red Cross has taken all necessary steps to ensure the health and safety of volunteers and donors at blood drives including sanitization methods, wellness checks, masks, and social distancing. There is a constant and ongoing need for blood and platelet donations, and the Red Cross encourages you to sign up to donate today!