For Oregon Evacuees, the Smile Behind the Mask is Magic
Story and Photos by Axl David / Red Cross Cascades Region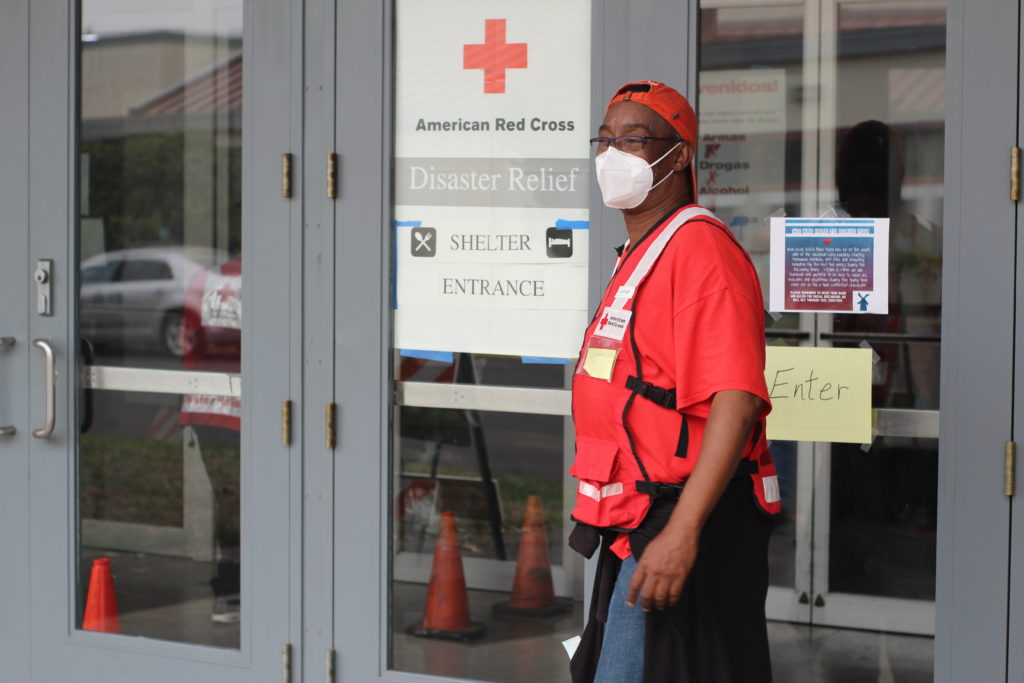 Amid the smoky air surrounding the Oregon State Fairgrounds in Salem, Oregon, volunteer Michael Watkins seemed unfazed.
For nearly a week, most of western Oregon has been subjected to air clogged with smoke, ash and smell of wildfires.
On this Tuesday, Watkins stood at the entrance to Columbia Hall, the site of the American Red Cross congregate shelter, offering a warm greeting to clients as they entered the shelter for residents evacuated from the nearby wildfires.
Although he was wearing a mask, his smile came through.
"As simple as opening a door can mean a lot," said Watkins. "Not only do I open the door, I speak to them and try to put a smile on their face." 
Last May, Watkins graduated from Campbell University with a degree in Business Administration and Social Work. He thought coming to help with the Oregon wildfires would be a good opportunity to combine his passion for helping people with his newly acquired skills.
"I'm learning a lot from others, such as the Red Cross Health Services volunteers tending to the health needs of clients," said Watkins, "I'm a people person, I want to help someone whose need is greater than mine."
For residents fleeing a wildfire and seeking refuge in a Red Cross shelter, their initial arrival can feel intimidating. Watkins understands the importance of that experience and how small gestures can leave a lasting impact.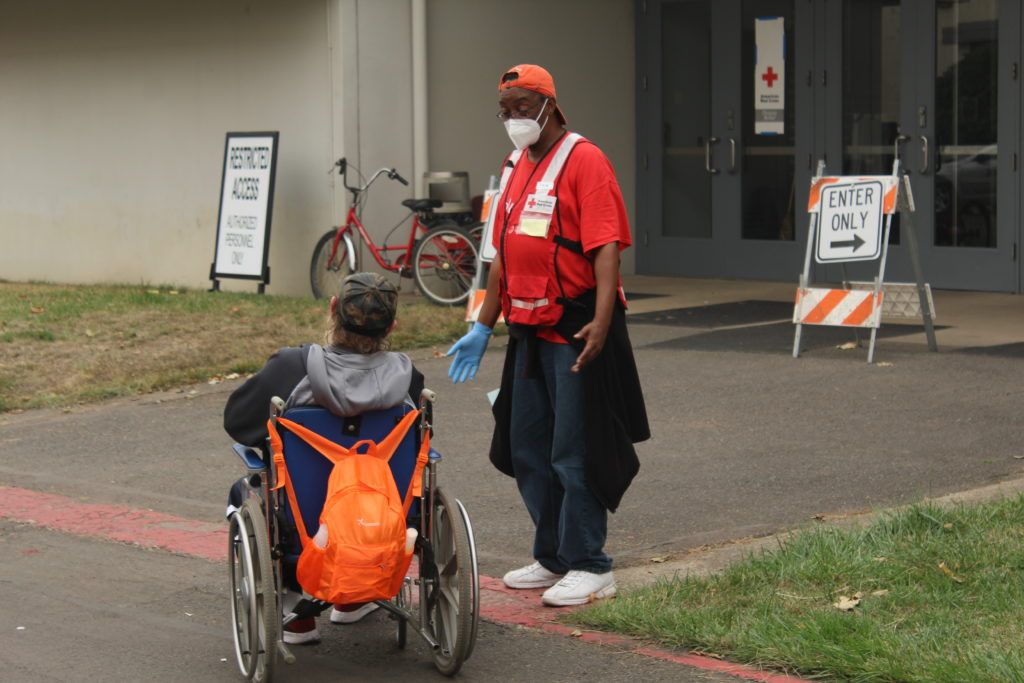 "It's extremely important to have a good first impression," said Watkins. "Clients are the first priority to us."
Watkins first got involved with the Red Cross after seeing the distressing footage from Hurricane Katrina on the news.
Fifteen years later, those images remain with him as he travelled from Raleigh, North Carolina to help in Oregon.
As the day went on, several people gathered around Watkins, drawn in by his charisma and passion for helping. One client joked that they should rename the shelter "Hotel Michael" and that he would make the world's best bellhop.
"It's who I am, it's what I do. I'm a people person," said Watkins.