Cascades Region Nurse Recognized with Prestigious Red Cross Scholarship
Story by Hastings Spencer / Red Cross Cascades Region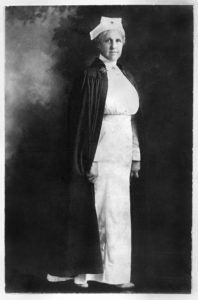 Compassion is the cornerstone of service at the Red Cross, going back to its roots very roots with the iconic Red Cross Nurse.
In a foreword to The History of American Red Cross Nursing (1922), President Warren G. Harding wrote, "She has personified courage, sympathy and gentle strength in contrast with the brutality of war," – and it was Jane Delano who founded the Red Cross Nursing Service.
Delano's work not only advanced the standing of nurses in the medical profession but established the Red Cross as a leader in national preparedness, disaster-response, and public health.
Her contributions to education in these fields, and the field of nursing, is mirrored in the Red Cross's continuing emphasis on education and awareness in advancing positive public health outcomes.
To commemorate Jane Delano's contributions and service, the Red Cross now presents up to three awards to nursing students who have volunteered with the Red Cross.
This year, one of the Cascades Regions' own volunteers, Larry Wiedenhoft, is among the scholarship recipients.
Wiedenhoft has been a volunteer with the Red Cross for over a decade, serving over 6,000 hours, while traveling over 150,000 miles to over 40 disasters with Disaster Health Services (DHS).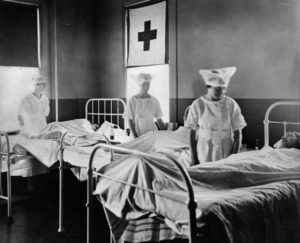 Jessica Chapman, Regional Volunteer Services Officer for the Cascades Region, describes Wiedenhoft as "someone we count on in all areas of our programming as a subject matter expert and as someone we all enjoy spending time with. There are very few volunteers who have committed as much time and support."
Wiedenhoft has recently graduated with his associate's degree in Nursing from the Portland Community College's Nursing Program and begins work towards a bachelor's in nursing this fall at Oregon Health and Science University.
Heather Reynolds, who directs the Nursing Program at PCC, reports Wiedenhoft's work in clinical settings as "skilled and compassionate," and comments that he has been a leader among his peers through the current public health crisis, "going above and beyond to care for his fellow students."
During his time at PCC, Wiedenhoft served on the Nursing Program's Student Representative Committee, which represents student input on program development, embodying the spirit of Red Cross Nursing in advancing public health and the professional development of nurses through innovations in education.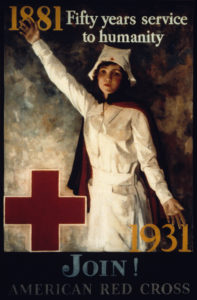 Reynolds words, recommending him for the receipt of the scholarship, are prophetic: "I can say with absolute confidence that if Larry receives the gift of a scholarship, the impact of that gift will be multiplied exponentially through his work as a nurse poised to transform his community and the world."
Above all, Wiedenhoft says, this award represents being distinguished by those who inspire him. It's the very "compassionate and professional care" that Wiedenhoft reports of the Red Cross nurses he's worked with and the acknowledgment from your peers within the institution of nursing, he reports, that is so rewarding.
"It's an honor," he said. And it is.