Blood Loss During Pregnancy Leads Oregon Mom to Give Back in Inspiring Ways
Story by Colleen Hathaway / Red Cross Cascades Region
Recently, at the end of a workday, I spent some time rescheduling meetings due to the snow we've had and the subsequent power and internet outages in the area, then I called Rosa, the mother of twin boys, now 12-years-old.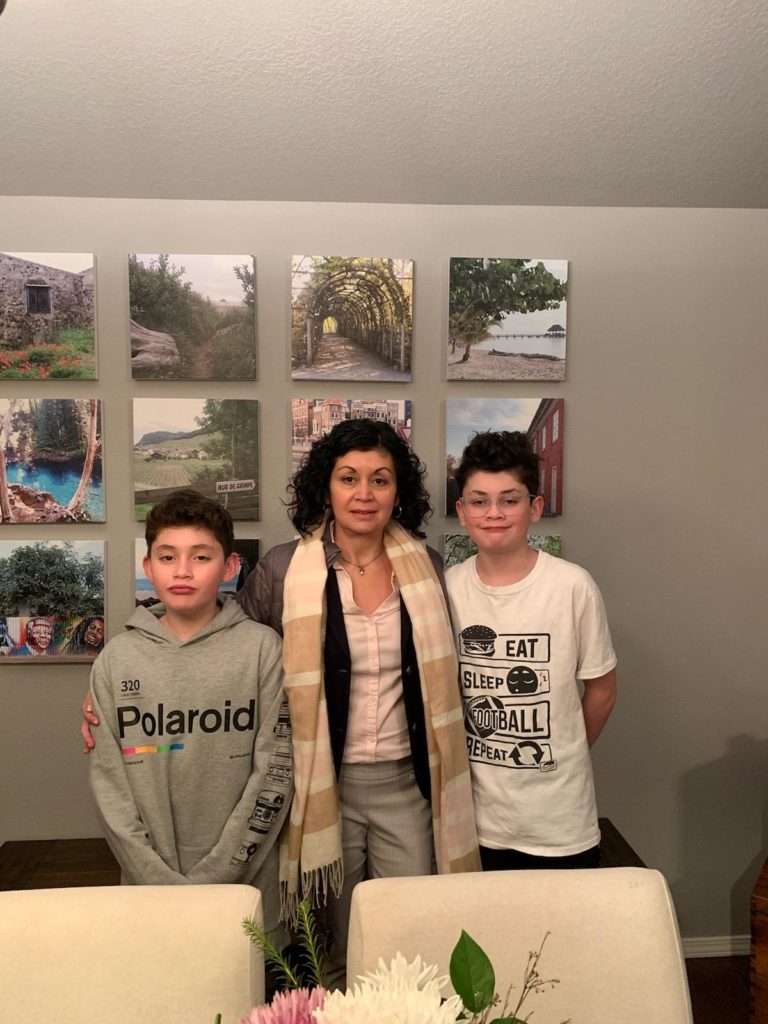 My reason for calling was to ask about her Red Cross story, with the sound of ice dripping off my roof in the background.
A few days before, I had taken my own son to the park to go sledding. He is close in age to her boys, and I thought about that as I listened to Rosa.
When Rosa was pregnant, she was suffering from a pregnancy complication that can be life-threatening for the mother and baby.
Luckily, although premature by four weeks, her boys were born healthy. But Rosa lost a dangerous amount of blood due to issues with healing. In fact, she says she lost nearly half her blood; her nurse went white with shock upon discovering this, Rosa said.
Fortunately, Rosa underwent emergency surgery and was given life-saving blood from the American Red Cross.
In the last three years, Rosa has helped coordinate a location for the Red Cross to hold at least nine blood drives, her way of giving back and helping the community.
What would happen, she wondered, if there wasn't a coordinated effort to hold blood drives? I asked her what words come to mind when she thinks of the Red Cross.
"Giving life," she said. "Help."
I told her that some might consider her a leader or a hero, but Rosa was reluctant to embrace those descriptions.
"Heroes run into burning buildings. I'm just doing what I can to give back." Rosa told me that people often think "someone else" will donate. She hopes more people, if they are healthy, will step forward and donate.
"It's a good feeling that you may be helping someone–saving someone. I don't want to be the person who says, 'I wish I would have.'"
Blood drives can save hundreds of lives. Everybody wins when patients receive life-saving blood, your organization builds goodwill, and you show leadership in bringing volunteers and donors together for a good cause.
Are you interested in helping to coordinate or host a blood drive? Find out more here!