"Guardian Angels were watching over me," Portland man saved at local park by CPR certified bystanders
Story by Chelsea White/Red Cross Cascades Region 
When an average Portland morning went from daily dog walking to a life-threatening emergency, Megan Carpenter's quick actions and CPR training helped save a 72-year-old man's life.
"It was kind of sprinkling, and the ground was muddy. Ron walked about 20 feet away from me and suddenly fell," Carpenter said. "At first I thought he slipped but then I realized he was only semi breathing and kind of choking so I immediately called 911 and started CPR."
It started off as a typical November morning, Megan was running a little late but needed to take her dog to the park for some exercise. She considered skipping it but "something inside urged [her] to go" and when she arrived to the nearly empty dog park, Ron said "I'm so glad someone else is here."
He didn't know at that moment just how glad he would be. In fact, KGW TV highlighted Ron's story in a recent newscast.
They had seen each other around the neighborhood several times and had chatted about their dogs. They were friendly but didn't know each other too well. But when Ron collapsed, Megan jumped into action and performed CPR on someone who was almost a stranger.
She continued to keep him alive for about three-and-a-half minutes and although it had been a couple years since her last CPR training, she felt that it came naturally and when the adrenaline was flowing, she was able to focus on getting the chest compressions right.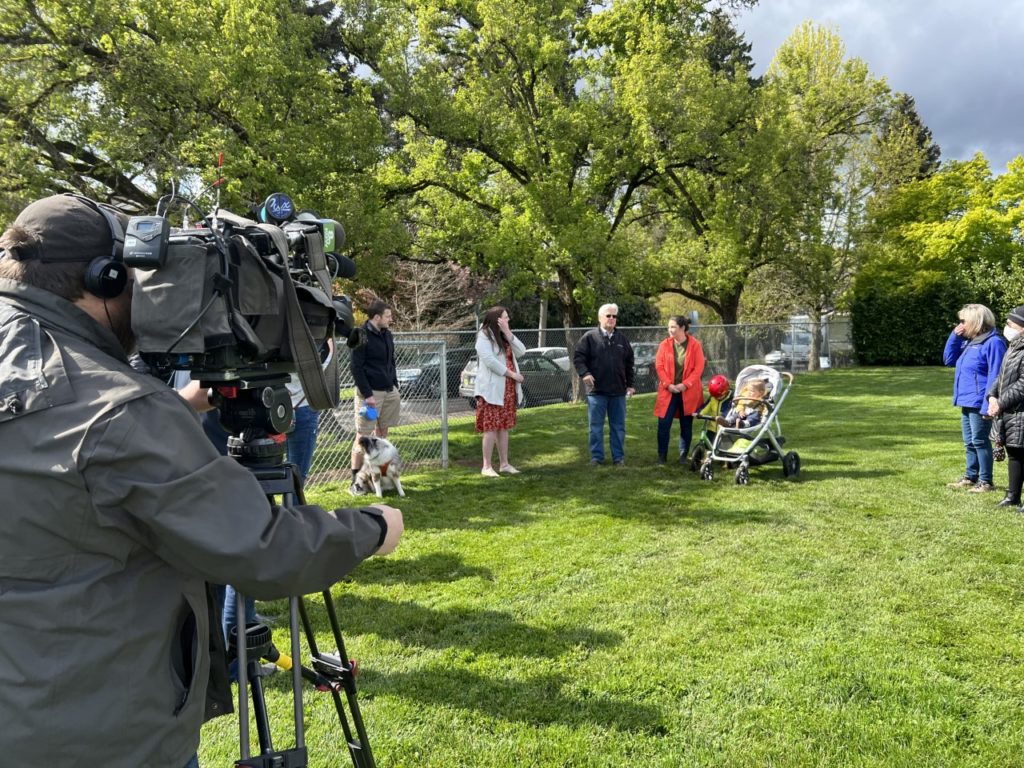 Neighbor, Hilary Bennett, happened to be walking by, taking her kids to school when she saw Megan on the phone and doing compressions and offered to step in.
While her three-year-old son asked, "what's happening, mommy?" Hilary performed CPR for the first time for another three minutes until the ambulance arrived.
Although it had also been a couple years since her last CPR class, Hilary remembered all the key points, including straight elbows, locked hands, and 2 inches depth, saying "everything was right there at the front of my mind again."
Hilary was then able to answer her son, "this man needs help and when someone needs help and you know what to do, you do whatever you can to help."
Ron describes himself as "a very healthy person, in excellent health, never been in the hospital before" and had to be resuscitated three times over the course of 24 hours.
Megan, Hilary, and Ron say this experience is a testament to the urgent need to be prepared because you never know when someone could experience this kind of life-saving emergency.
According to the National Institute of Health, for every minute without CPR, survival from cardiac arrest decreases by 7–10 percent. Every second truly counts when it comes to the reaction to a cardiac emergency.
The emergency responder, Field Training Officer, Scott Stafford confirmed that it was the best outcome that could have possibly happened after CPR "in the wild," or outside of a medical facility.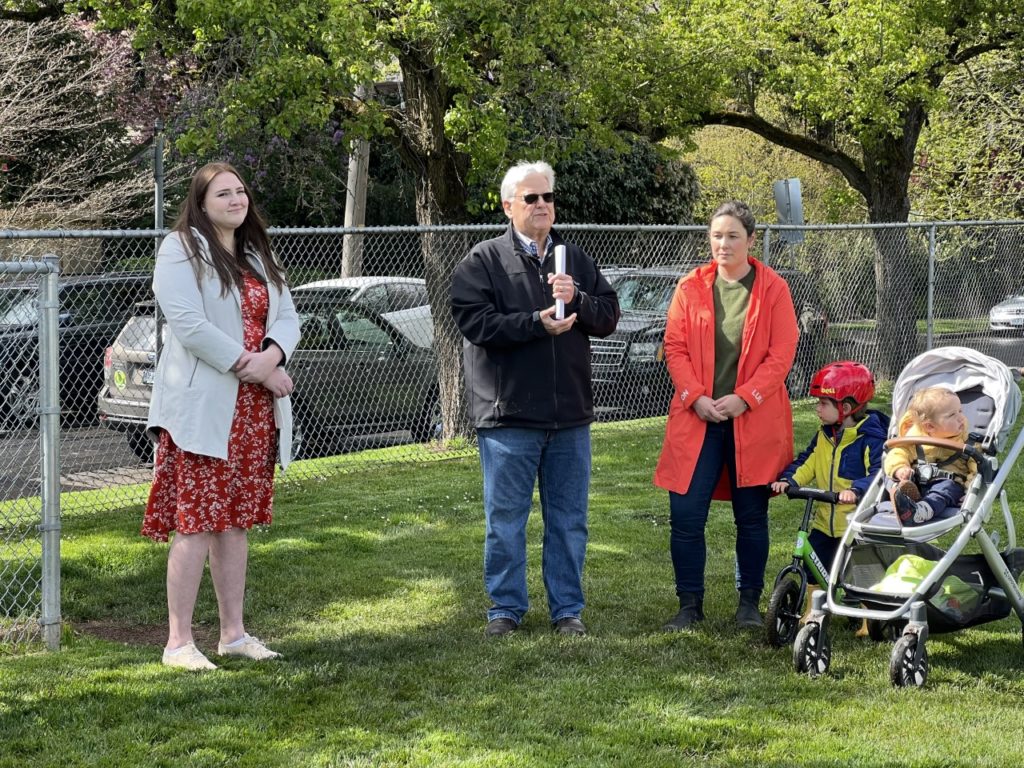 Megan says that it's not enough to just read about CPR online or hear about it, but that taking a class really instills it and prepares you to act as soon as needed.
Hilary says she was happily surprised that not only were she and Megan CPR trained, but a third stranger also offered to step in and confirmed he was certified. Because of these good Samaritans' training and selflessness, Ron's life was saved.
"Imagine the feeling you would have knowing that with a simple short training period, you have the ability to save a person's life," Ron said. "It's not a great sacrifice of time or effort, not very expensive, and the chance that you might be called upon to provide life-saving services are high enough that you should do it!"
Ron also says "not many people get to meet their guardian angels, let alone get to hug them. I'm a lucky guy."
June 1 – 7, 2022 is National CPR Awareness Week. Follow this link to find a class: https://www.redcross.org/take-a-class